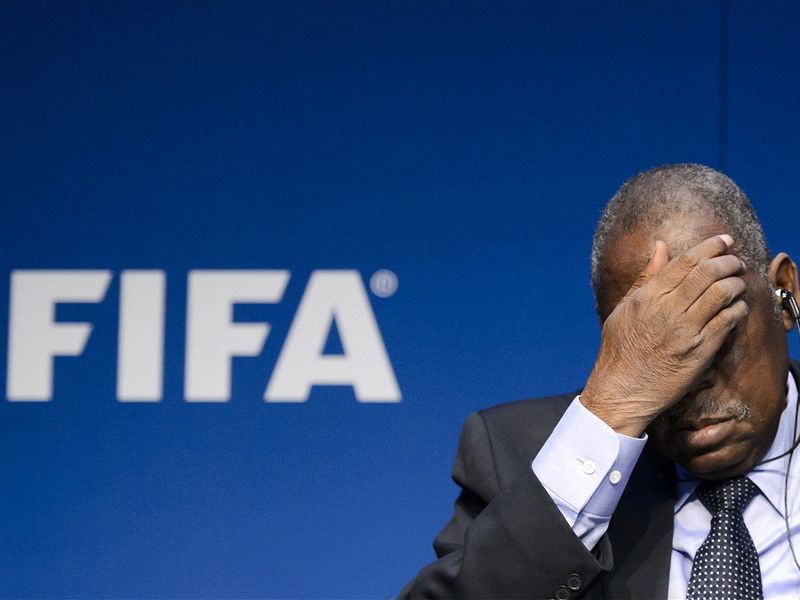 FIFA has been accused of betraying football fans by anti-corruption campaign body Transparency International, which has demanded "irreversible change" from the organisation in 2016.
The publication of
Global Corruption Report: Sport
on Tuesday comes ahead of Friday's Extraordinary FIFA Congress in Zurich.
In addition to electing a new president to replace Sepp Blatter, FIFA will vote on whether or not to implement the recommended reform proposals that would bring about sweeping changes within football's governing body.
The editor of Transparency International's corruption in sport report, Gareth Sweeney, has called on FIFA to act immediately if it wants its reputation to be pulled from the gutter.
"Public trust will only be restored in FIFA, the IAAF and the world of sport if large-scale reforms are not only implemented," he said, "but are seen to be implemented transparently. We expect real and irreversible change in 2016."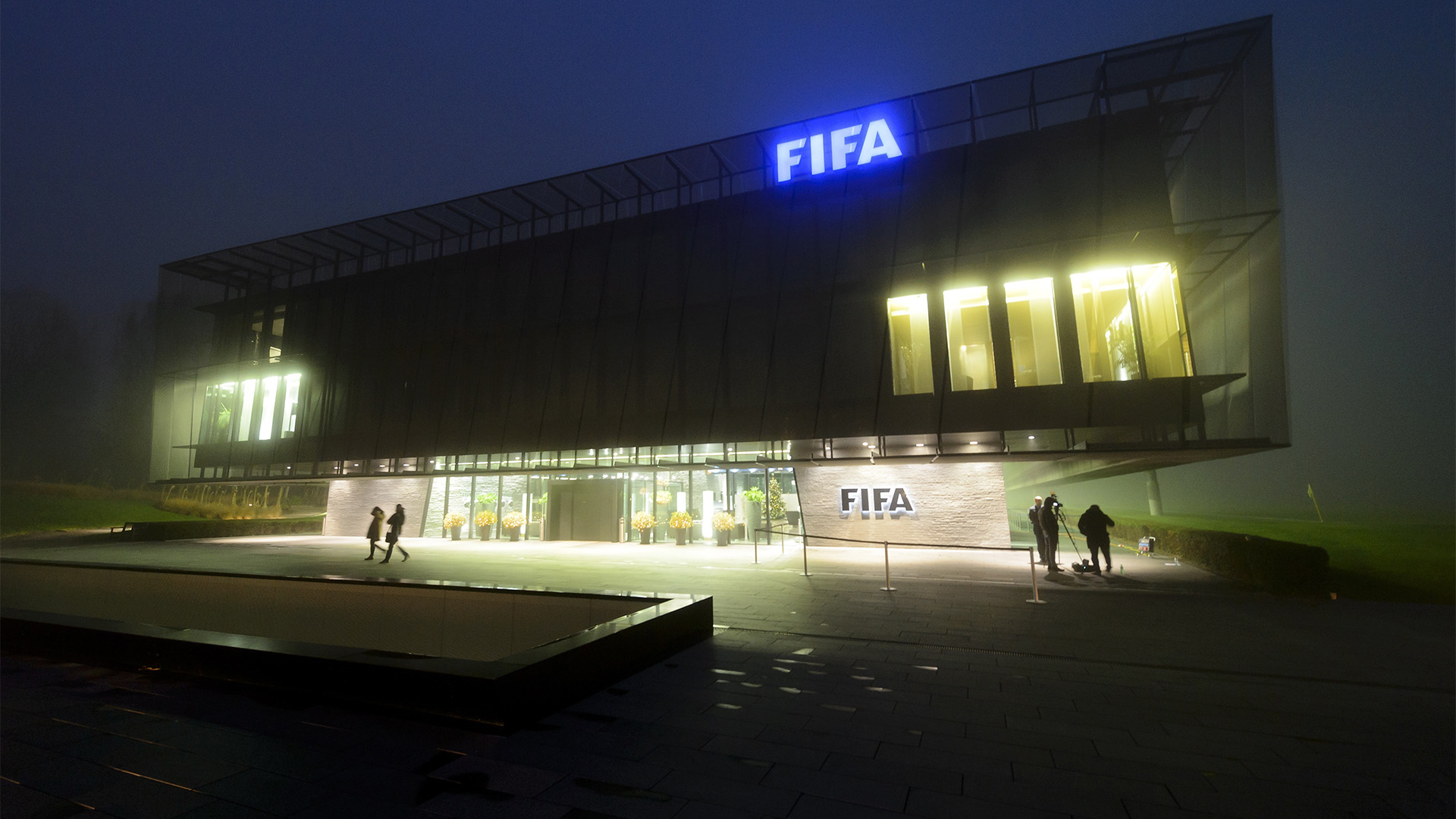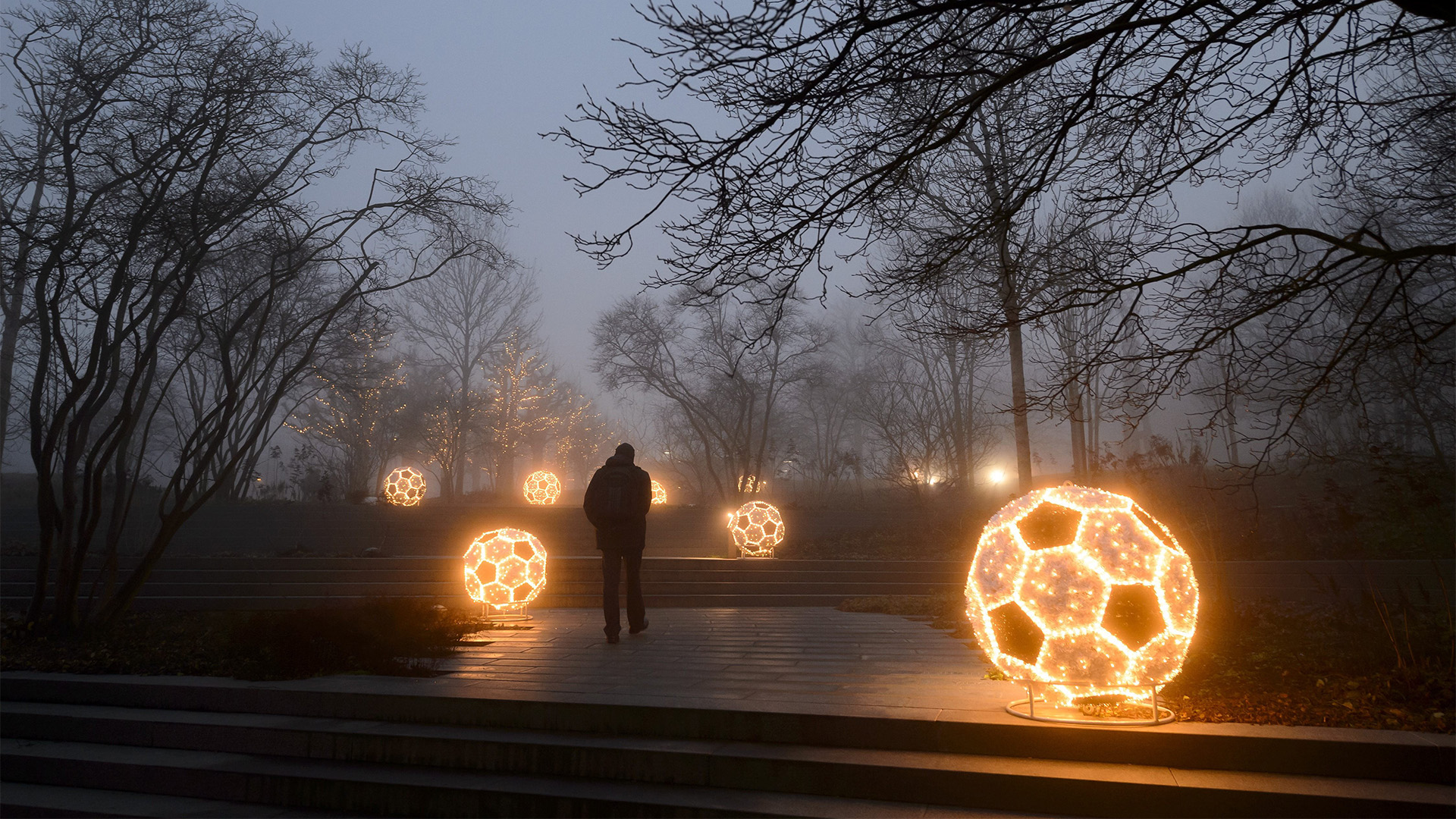 Transparency's
Global Corruption Report: Sport
publication contains over 60 articles from experts working for the anti-corruption body, former athletes, investigative journalists, and academic researchers.
The 398-page report addresses issues that are plaguing all sports – such as match-fixing, bribery in major event hosting, and media integrity – but there's a particular focus on football.
"As fans we have a love affair with football," Cobus de Swardt, managing director of Transparency International, explained. "When our teams win we are ecstatic, when they lose we are devastated.
"But when results – whether of games, or rights for hosting events, elections, etc. - are driven not by fair competition, but by corruption, we feel betrayed.
"Sport should be a force for good in the world but the latest scandals not only in football, but in athletics and tennis, have exposed just how vulnerable it is to corruption. This must stop now."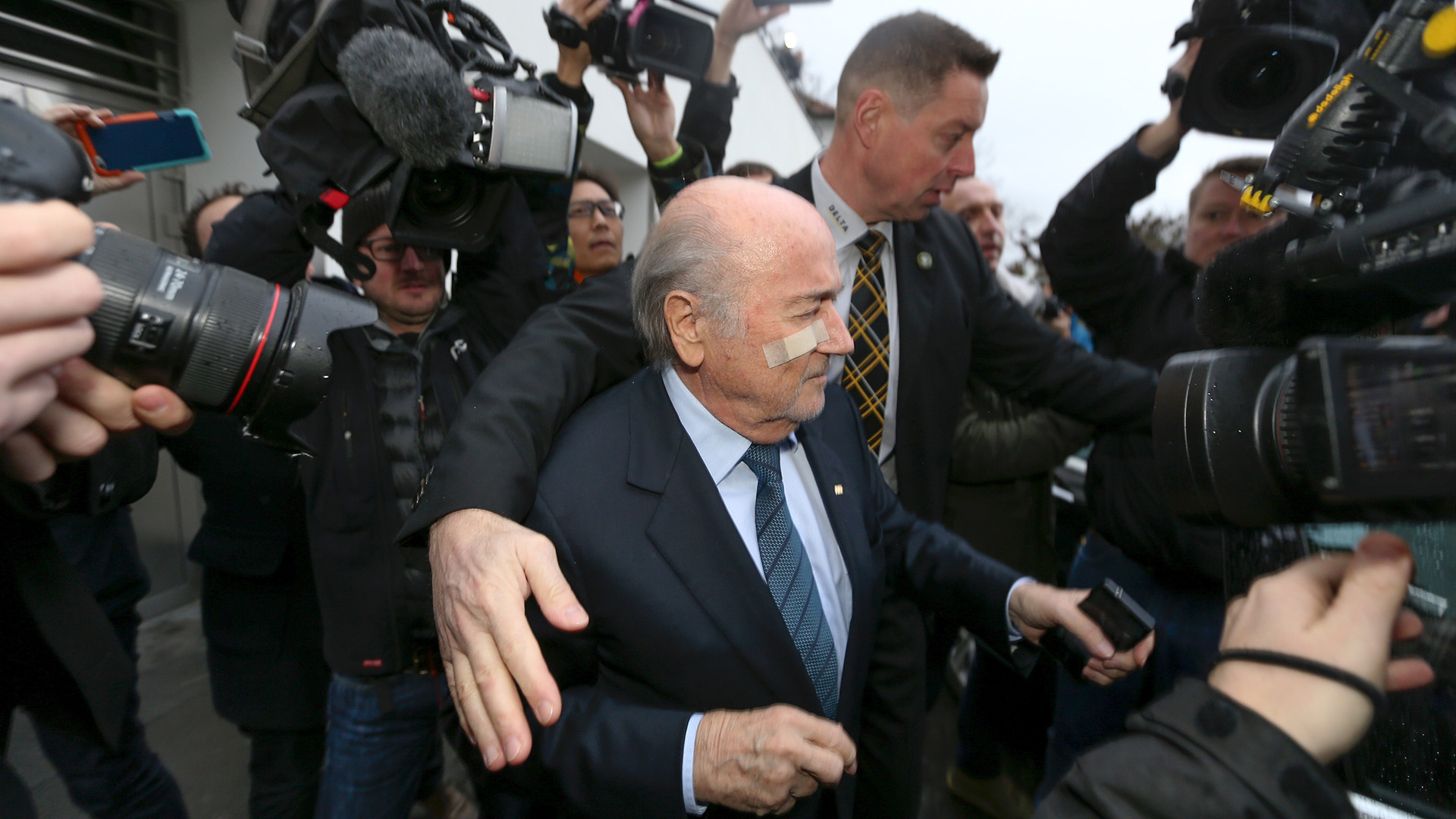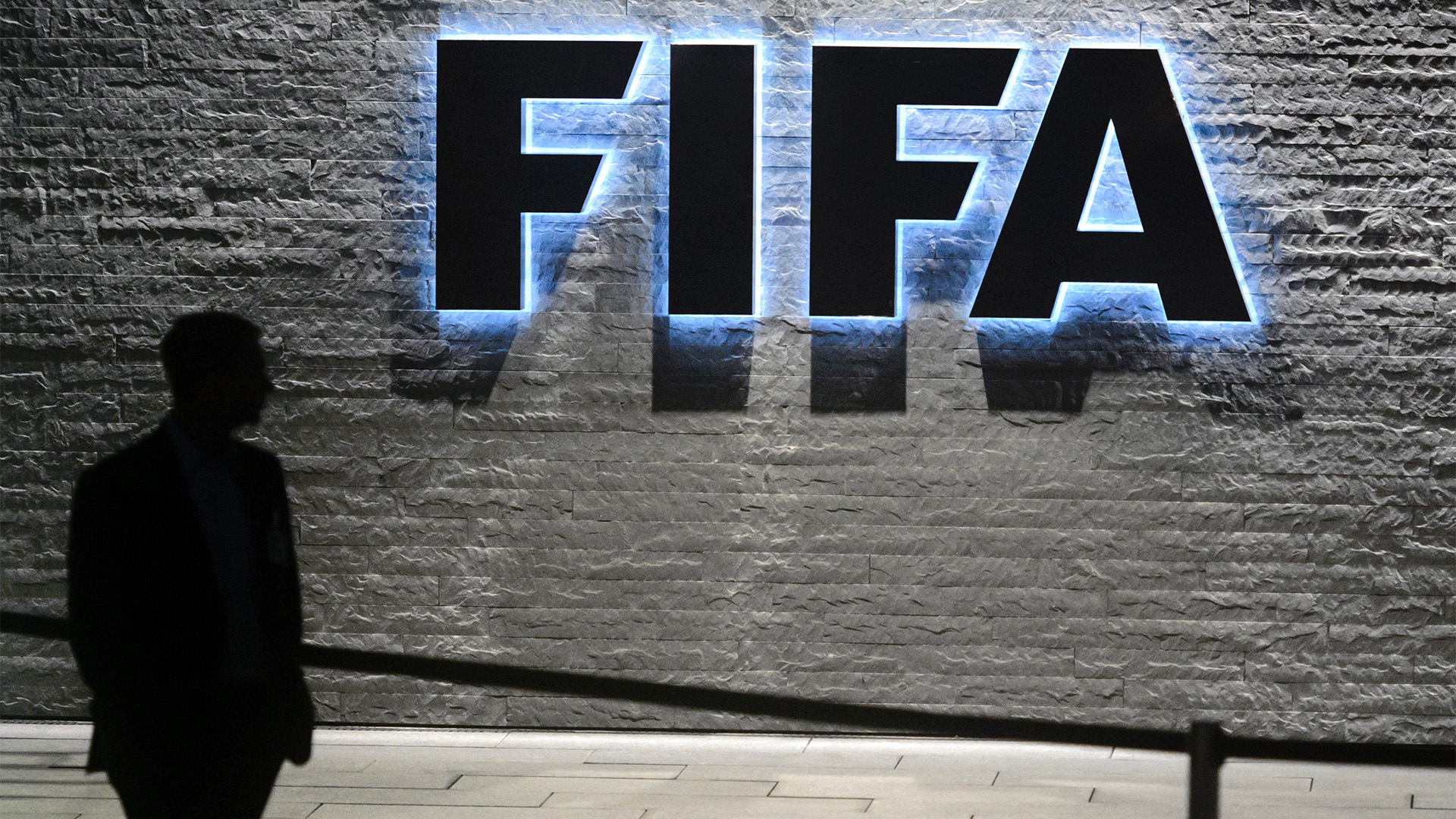 Specific recommendations made by Transparency International include increased independent oversight, more financial transparency, formal safeguards to protect human rights, and sponsors to hold organisations to account when corrupt activity is uncovered.
"We're hopeful that FIFA can turn itself around," Mr Sweeney told
Goal
ahead of the report's release. "We wouldn't want to see a situation in which football splits off like boxing or other sports into separate federations.
"I think for the good of the game its best that it's under one umbrella. That way we can enjoy the World Cup – just one World Cup."
Coinciding with the report's release were the results of a worldwide poll of over 25,000 users of the Forza Football app which suggests FIFA distrust is at an all-time high.
Sixty-nine per cent of respondents said they have no confidence in FIFA, with 19% insisting the organisation remains trustworthy and a further 12% undecided.
Similarly, just over two thirds of voters (69%) believe FIFA should be more democratic by allowing football fans to have their say on who should preside over the sport's governing body.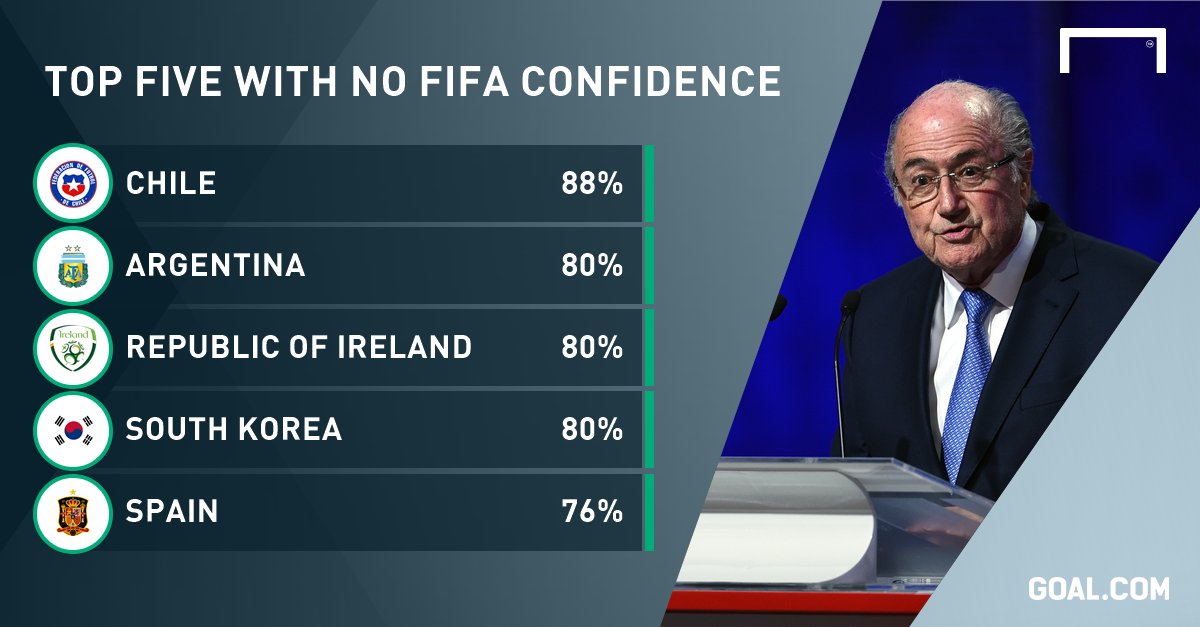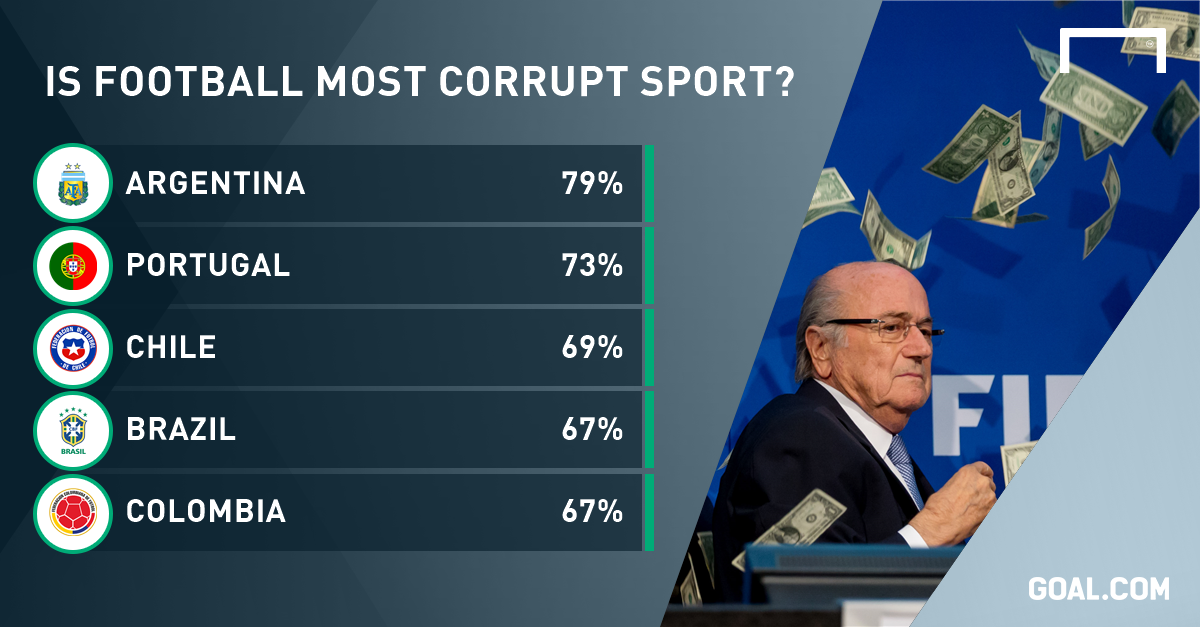 "We're looking at 70% of people around the world – up to 80% in some countries – where people have no confidence in FIFA," Mr Sweeney added. "There were only two countries [Thailand and Japan] where most fans do have confidence in FIFA.
"But what struck me as interesting is that 50% of fans believe that FIFA could restore its reputation. So you have this case where there's serious distrust of FIFA now, but people haven't given up. FIFA is not lost as an institution."
Either UEFA general secretary Gianni Infantino or AFC president Sheikh Salman bin Ibrahim al-Khalifa are expected to win this week's FIFA presidential election - but whoever emerges victorious will have a big job on their hands to change the view of fans.
More than four out of every 10 people polled said their enjoyment of football had been affected by the FIFA corruption scandals last year, while 60% would refuse to vote for any of the current presidential candidates.
The fact that women represent just 1% of the voting populace in the FIFA Congress does not concern Germany, with just 30% of the nation's voters wishing to increase that figure.
Costa Rica, Colombia, Spain, Sweden and France were at the other end of the scale as over 70% of people polled in those countries want more gender equality in FIFA. Overall, 64% voted yes, 21% voted no, and 15% voted don't know.