live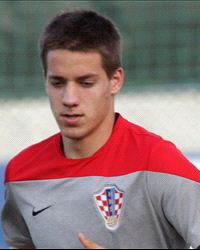 Chime in with Goal.com and other users and share your opinions.
425442
2014-07-09 18:00:00
CHEERIO
With that, we bid you farewell. Thank you very much for following throughout the day. We'll be back right here at 09:00 BST on Thursday for more transfer talk and reaction from tonight's HUGE semi-final showdown in Sao Paulo. See you then!
Preview: Netherlands v Argentina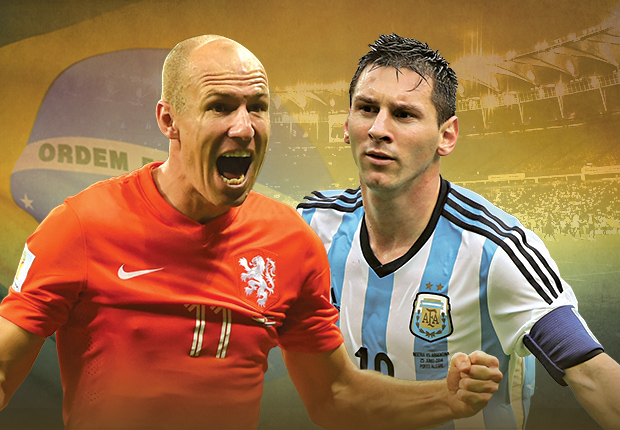 425439
2014-07-09 17:54:00
PASALIC RECAP
To recap before we head off,
Chelsea
have completed the signing of 19-year-old Croatian midfielder
Mario Pasalic
from
Hajduk Split
. He told the club's official website: "This is now a new start in my career. I am a central midfielder, my favourite player is Frank Lampard, and so I am very happy to be a Chelsea player."
Official: Pasalic joins Chelsea
425435
2014-07-09 17:48:00
ROBBEN v MESSINetherlands midfielder Wesley Sneijder told Gazzetta dello Sport:
"Argentina have Messi, a crazy champion, but we have the Messi of Holland, whose name is Arjen Robben and he's having a fantastic World Cup. Arjen is as important for us as Messi is for Argentina."
Sneijder: Robben is the Dutch Messi
425434
2014-07-09 17:42:00
BRAZIL PRESS CONFERENCE

Luiz Felipe Scolari has refused to resign after Brazil's 7-1 hammering at the hands of Germany and says he will hold talks with the CBF following the third/fourth place play-off match on Saturday. He also claimed his team's work "wasn't so bad" after reaching a first World Cup semi-final since 2002. Luiz, pal, you lost 7-1!
425432
2014-07-09 17:34:00
425428
2014-07-09 17:28:00
FIFA STATEMENT

Fifa does, however, add that the ban will be lifted when an agreement is reached between the Nigerian Football Federation and government. They say in a statement: "The suspension will be lifted once the court actions have been withdrawn and the properly elected NFF Executive Committee, the NFF general assembly and the NFF administration are able to work without any interference in their affairs."
425424
2014-07-09 17:23:00
FIFA SUSPENDS NIGERIAN FOOTBALL FEDERATION

Uh-oh. After giving the Nigerian government until Tuesday to reinstate the sacked Nigeria Football Federation (NFF) board, the Fifa Emergency Committee has suspended the NFF on the grounds of "government interference". More on the way.
425418
2014-07-09 17:15:00
MIKE TYSON DEFENDS SUAREZ BITE
Yep, really. Tyson replied during a Q&A on social networking service Reddit: "Suarez's bite? I understand it. It was a blackout moment which can happen at times. It was just one moment in which the competition can make the blood in your veins boil and it overpowers your rationality. Sometimes you become something that you are not."
Tyson leaps to Suarez defence
425415
2014-07-09 17:08:00
GET INVOLVED - ARSENAL CONSIDER BERNARD MOVE


For what it's worth, he received a rating of one-and-a-half stars in our player ratings for Tuesday's semi-final. Much better than many of his team-mates, it must be said.
Player Ratings: Brazil 1-7 Germany
425413
2014-07-09 17:00:00
MANDZUKIC RECAP
When it comes to replacing star players,
Atletico Madrid
know their stuff.
Fernando Torres
leaves, up step
Sergio Aguero
and
Diego Forlan
. They leave, in comes
Falcao
. He leaves, up steps
Diego Costa
. Now, with Costa on his way out,
Bayern Munich
sporting director
Matthias Sammer
has confirmed that
Mario Mandzukic
will be joining the Spanish champions.
Mandzukic to join Atletico Madrid
425410
2014-07-09 16:47:00
DONE DEAL

Championship club Leeds have completed the signing of 23-year-old Italian goalkeeper Marco Silvestri on a four-year deal from Chievo. Leeds boss David Hockaday told the club's official website: "Everybody in Italy believes that Marco is destined for very big things. We are delighted to welcome him to Leeds. He has been training with us for a week now and he has impressed everybody. Not only with his quality on the park but with his general manner off it as well. So are we delighted to welcome a very good person and footballer to Leeds United."
425406
2014-07-09 16:38:00
BRAZIL PRESS CONFERENCE

By the way, we'll hear more on the fallout from BRAZIL 1-7 GERMANY shortly when Brazil hold a press conference at 18:30 BST. Will Luiz Felipe Scolari remain in charge? The 65-year-old said last night that yesterday was the worst day of his life and apologised to fans of the host nation.
425402
2014-07-09 16:30:00
HIGUAIN STAYING PUT
Despite
Lionel Messi
urging him to join
Barcelona
,
Napoli
striker
Gonzalo Higuain
insists he wants to stay at
Napoli
. He told
TycSport
: "I'm truly grateful to Leo for his kind words. But I have a contract with Napoli that makes me very happy. Ever since I arrived, the Partenopei have always treated me very well."
Higuain: I'm happy at Napoli
425399
2014-07-09 16:24:00
ARSENAL CONSIDER BERNARD MOVE

Goal's Wayne Veysey: "Arsene Wenger wants a second elite forward who can provide further mobility and pace to an attack that was found to be one-dimensional last season. Arsenal are confident of wrapping up the signing of Alexis Sanchez within days, although Barcelona are keen not to sanction the Chilean's departure until they have finalised Luis Suarez's transfer from Liverpool."
425393
2014-07-09 16:20:00
EXCLUSIVEGoal
understands
Arsenal
are considering a move to bring in
Brazil
international
Bernard
alongside
Alexis Sanchez
.
Arsene Wenger
is keen to sign a second marquee forward this summer and has received encouraging scouting reports on the 21-year-old.
Shakhtar Donetsk
value the player at around £20 million. Full details below.
Arsenal consider Bernard move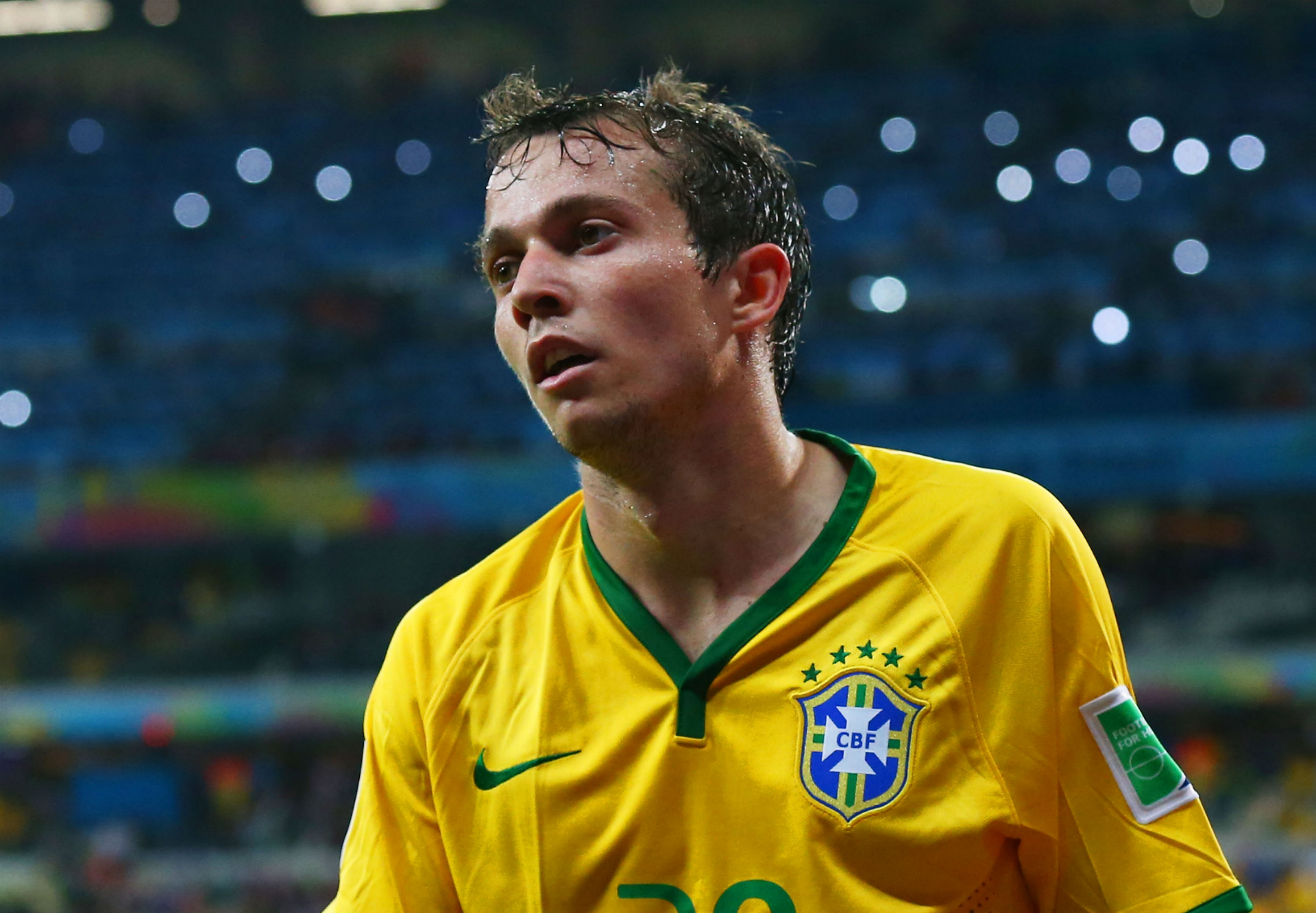 425390
2014-07-09 16:15:00
ARSENAL TRANSFER NEWS


The waiting is over! News on the way...
Arsenal are targeting a second marquee forward to play alongside Alexis Sanchez next season. News to come..... #AFC

— Wayne Veysey (@wayneveysey) July 9, 2014
425386
2014-07-09 16:08:00
NUGENT SIGNS NEW DEAL

The 29-year-old, Leicester's top scorer in each of his three seasons with the club, told their official website: "I'm delighted to have signed for two years and I'm really looking forward to testing myself with the rest of the squad in the best league in the world. Last season was the best of my career in terms of goals and assists, but I wouldn't have managed it without the lads around me so I'm really pleased the squad has been kept together. I think we've got a great chance of doing well in the Premier League."
425381
2014-07-09 16:02:00
425378
2014-07-09 15:55:00
425372
2014-07-09 15:47:00
WEST HAM LATEST

West Ham manager Sam Allardyce is still looking to strengthen his squad this summer following the arrivals of Cheikhou Kouyate, Mauro Zarate, Aaron Cresswell and Diego Poyet.

He told West Ham TV: "I think there are three or four positions - it depends on the budget. You would say there is still room for a young central defender, particularly a left-footed one because we do run with three and not four. Ideally, you would have four. You would also say we need another left-back to go along with Aaron and I think a front-line player and the possibility of a midfield player as well."