Premier League
'Zlatan can play for United for another five years' - Ibrahimovic backed to carry on into his 40s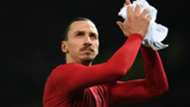 Michael Andersson handed Zlatan Ibrahimovic his debut as a 17-year-old and believes the enigmatic striker is capable of turning out at Manchester United "for another three or five years".
The Swedish frontman moved to Old Trafford as a free agent last summer, having forged a successful career plundering goals and collecting trophies across Europe.
'CR7 swapped showmanship for goals'
He is now 35 years of age but is showing no sign of slowing down, with his appetite for the game as strong as ever.
Ibrahimovic has netted 19 times in all competitions this season, with 14 of those placing him joint-top of the Premier League scoring charts.
United have already moved to trigger an extension to keep the former Barcelona and Juventus forward on their books for another 12 months, while Jose Mourinho is said to be keen on striking a two-year contract.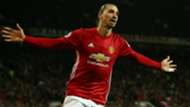 Andersson sees no reason why Ibrahimovic would not commit to such a deal, with it possible that he could join Edwin van der Sar and Ryan Giggs in an elite group of players to have represented United in their 40s.
He said: "Zlatan's skills fit United very well. He always adapts to whatever league he is in. I don't think him playing until he's 40 is impossible.
"He has been lucky not to have any serious injuries in his career.
Man Utd top Madrid in Money League
"But it's not impossible he can play for United for another three or five years."
Andersson believes a player he worked with at Malmo has found another perfect home at Old Trafford, with Ibrahimovic at his talismanic best when revered and respected.
He added: "Zlatan has always wanted to be the centre of attention, the central figure of a club, even from a young age. It's his personality, the way he is, he wants the pressure.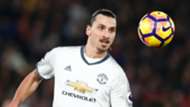 "If you look over his history, he does best for clubs where he is the main man.
"It's possible United can still win the title, but it will be tough. It's the sort of challenge Zlatan loves.
Shaw 'happy at Manchester United'
"United are starting to play well and, compared to last season, look like another team. Zlatan is responsible for that, along with coach Mourinho.
"And Zlatan and Paul Pogba also fit so well together. To win the title with United would confirm his reputation — he's an all-time European great, plus Sweden's greatest player.
"And it would end all arguments about him, particularly in Britain where he's had critics."