Transfers
Revealed: Liverpool top Premier League agent fee spending table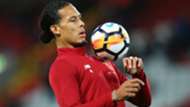 During the 2017-18 season, no Premier League club has given more money to agents than Liverpool, the Football Association has revealed.
The association's data runs from February 1, 2017 through until January 31, 2018, encompassing both the transfer periods for the current campaign and showed that top-flight clubs pay a total of £211 million to agents each year.
In similar figures released 12 months earlier, clubs had paid £174m to agents, signifying an increase of 21 per cent.
Of the present year's tally, Liverpool account for around 12.5%, coming in with £26.8m, having made a couple of major signings in the form of Mohamed Salah from Roma and Virgil van Dijk from Southampton, who became the world's most expensive defender when he arrived at Anfield for £75m.
The only other clubs to account for more than 10% of the total Premier League spend were Chelsea (£25.1m) and Manchester City (£23.4m).
Manchester United and Watford completed the top five spenders, coming in with £18m and £13.4m respectively.
Arsenal, meanwhile, were seventh on the list with £10.6m, behind Everton (£12m).
Newly promoted Huddersfield, meanwhile, saw only £2.5m leak from the club to representatives – the lowest tally in the top flight.
Across the top five leagues, there was a spend of £257m, which represents a 17% increase on the previous year. Aldershot of the National League spent the least in all of these divisions, clocking up just £112.