PSL
Player Perspective: Football sponsorship challenge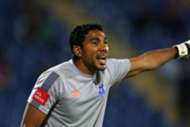 ---
PLAYER PERSPECTIVE:    SHUAIB WALTERS       Follow on Twitter
---
Over the years, I have become increasingly aware that South African cricket and rugby players seem to be on par regarding individual sponsorships and filling the role of brand ambassador for huge franchises and companies. Our football players, however, are not as popular or prominent when it comes to mainstream sponsorships and brand ambassador roles. I have often asked myself why is this the case?
With the football supporter base as large as it is, and covering all spectrums of the population with little discrimination to speak of in terms of background, reach and access, it is surprising to me the players do not reap much benefit from sponsorship deals. These deals could and should encourage players positively since they are now representing an entity that is beyond football.
One of the examples of fascination to me is the use of a particular individual - who has not played for South Africa in years, is currently based in another country -  and yet a certain fast growing, popular franchise chose to use this person as a Brand Ambassador over everyone else.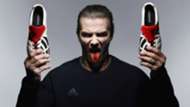 David Beckham is amongst the players that had earned more from sponsorship deals than from his football contracts
If the aim is to grow the brand in South Africa, then would it not be more logical to have a South African based professional athlete represent the franchise?
I also wonder about the lack of sponsored/ branded vehicles for footballers. Could this stem from the perceived notion that most footballers party and lives reckless lifestyle? Could this be a reason why footballers are not considered for certain sponsorships?
Perhaps a more pertinent question I should be asking myself is whether it's the lack of good representation? Or perhaps just be the lack of football development fund in South Africa?
In my mind, the situation confirms the importance of earlier development of football players and the impact it has on their professional careers. This by no means invalidates the question of whether football is even on par with the funding and sponsorships provided for Rugby and Cricket development in South Africa and more so the emphasis on the overall individual development of young athletes.  By more investment along with the appropriately skilled people to manage each area from Finance to coaching and everything in between we would have a lot more talented players seeing through longer more accomplished careers with the proper tools to skill them.
This column is brought to you by  Lotto Sports Apparel.