Manchester United
Mata looking forward to Man Utd having 'elegant' Carrick back following heart procedure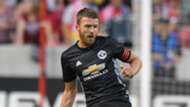 Juan Mata expects the return of "elegant" Michael Carrick following a heart procedure to aid Manchester United's trophy-chasing cause.
The Red Devils have seen their 36-year-old club captain make just one appearance this season – in the Carabao Cup against Burton Albion in September.
Carrick has since revealed that his absence is down to having noticed an irregular heart rhythm which required medical attention.
He has, however, also pointed out that he is working his way back to fitness and hopes to be involved again at some stage over the remainder of the 2017-18 campaign.
Mata is looking forward to welcoming him back, writing in his personal blog: "I want to dedicate a few lines to Michael Carrick, a great team-mate who has gone through a few complicated weeks and now he's ready to help the team again from the pitch. We are very happy for that.
"He's a great professional and his behaviour is an example to us. I'm sure that his elegant football will help us a lot during the rest of the season."
Carrick posted in a statement made on social media regarding his situation: "I just want to clear up my situation as I've had a few people asking if I'm okay and why I haven't been fit over the last couple of months.
"After feeling strange during the second half of the Burton game in September I underwent a series of tests.
"It turned out to be due to an irregular heart rhythm which has been fully investigated and I had a procedure called a cardiac ablation."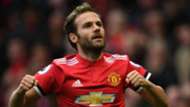 United have continued to progressive positively on multiple fronts in Carrick's absence, while Jose Mourinho has confirmed that a coaching role at Old Trafford will be kept open for whenever he wants to fill it.
For now, though, his focus remains on playing, with Mata conceding that the Red Devils are going to have to raise their game again over the coming weeks as they head into a hectic festive period which includes crunch clashes with Arsenal and derby rivals Manchester City.
The World Cup winner added in his blog: "Only four days after visiting Watford we will travel to London again, in this case to play against Arsenal. So, we have two consecutive away games that will require us to be very effective and competitive at all levels.
"I feel that the whole squad is absolutely involved on this and that's a key factor because with so many fixtures we need to have the entire team focused."
A Champions League meeting with CSKA Moscow is sandwiched between meetings with Arsenal and City, with Mourinho's side looking to make their way into the last 16 of that competition as group winners.
They also have a Carabao Cup quarter-final tie with Bristol City and further Premier League outings against Bournemouth, West Brom and Leicester to take in before Christmas and home dates with Burnley and Southampton to then take them through to the end of the calendar year.