LaLiga Genuine sets Tarragona alive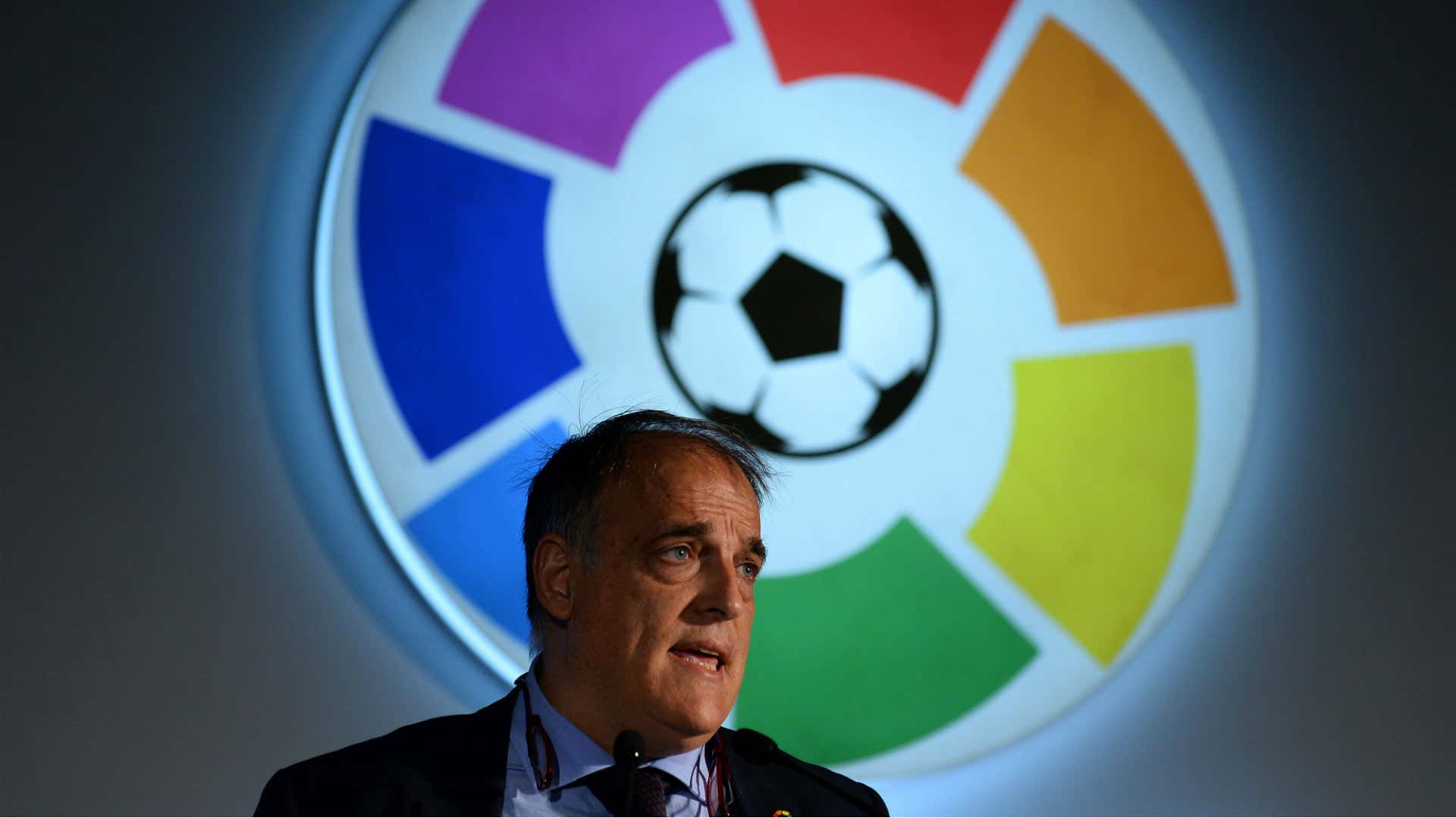 LaLiga chief Javier Tebas and Nastic president Josep Maria Andreu were on hand at Tarragona's Nou Estadi to welcome the 18 teams that are taking part in the second Round of the LaLiga Genuine competition.
In his address, Tebas called on the participants to enjoy the matches whilst displaying values of sportsmanship, before insisting that "This weekend the real footballing event takes place here in Tarragona because you're LaLiga's true stars."
Meanwhile, the Nastic president urged the players to "enjoy the weekend and battle hard for your clubs whilst demonstrating fair play and camaraderie."
LaLiga Genuine is a pioneering social responsibility and integration initiative which is the first of its kind in the world: a league composed entirely of teams of people with intellectual disabilities (ID). Run by the LaLiga Foundation, the project has benefited from the support of the professional game right from the outset.The 18 participating teams took part in a welcome parade and were treated to a performance of the haka – the new LaLiga Genuine anthem – before the 2nd Round action got underway at the Nou Estadi.
The players are being accompanied at the event by a team of over 200 student volunteers from the Institut Marti Franques and Institut Sant Pere i Sant Pau secondary schools, as well as a large number of employees from the local production site of the chemical company BASF.
The competition consists of eight-a-side matches, with the games comprising four quarters of 10 minutes each, and a league system featuring five groups, three of which contain four teams and the remaining two involving three teams. In terms of the league table, not only do the on-field results count but the standings also depend on the sportsmanship shown by each team. In each match, a number of points are available and are awarded in recognition of the conduct and fair play displayed by players, managers and fans.