Bayern München
Javi Martinez happy to operate in the shadow of Bayern's brightest lights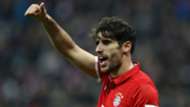 ---
EXCLUSIVE
---
Javi Martinez cost Bayern Munich €40 million, but the Spaniard acknowledges that players like him have to "work in the shadows".
He remains the most expensive purchase in the history of Germany's most successful club, having been snapped up from Athletic Bilbao in 2012.
A switch was completed after the World Cup winner added a European Championship medal to his role of honour.
Muller blames Bayern for lack of goals
Initially signed as a holding midfielder, Javi Martinez has adapted his game to become one of the finest centre-backs in the Bundesliga and wider footballing world.
His contribution to the collective cause can often go unnoticed, though, with attacking talents dominating the headlines for club and country.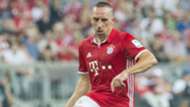 The 28-year-old has no complaints about that, as it is players like him who allow the leading lights to shine bright at the opposite end of the field.
Javi Martinez told Goal: "I think to be a team machine of football you need star players like [Franck] Ribery or [Arjen] Robben but you also need subtle players who work in the shadows, who are not always in the newspapers.
"I always want to help my team and I don't care if I am in the first page of the newspaper or if all the people buy my shirt. I don't want it, I don't need it. All I need are the wins, the three points and to help my team and try to be the best team in the world.
"I just don't care if I am in the focus or not. I just help my team and I'm focused to give every game all I have inside of me and try to win as many titles as possible by the end of the season."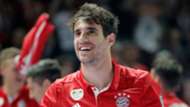 Injury struggles have made Javi Martinez even more determined to embrace every minute he gets on the field and every trophy that he helps to secure.
He has already made 21 appearances in all competitions this season, having been restricted to just 30 outings in the last two campaigns combined.
Ancelotti: I don't kill players in training
"I'm very happy," he added.
"The last three, four years I had a lot of problems, it was a very serious injury. It was possible I could not play again and I'm very thankful that I can play again and do what I want and what I love.
"This year is very important for me because after two or three years when I couldn't play more than 15 games, I want to show, first to myself and then all the people, that I can play at a high level and I can do well. So I'm very happy so far as myself and the team are playing well."