Transfers
'It wouldn't be a catastrophe' - Man City outcast Hart discusses future plans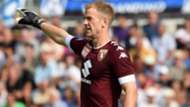 Joe Hart is unaware of what the future holds for him at Manchester City, but for now he is leaving the door open for another loan switch to be made in the summer.
With Pep Guardiola having moved the England international out shortly after his arrival as manager, there would appear to be little way back at the Etihad Stadium.
'Hart should look at Juventus'
Hart was allowed to link up with Serie A outfit Torino as City sought to bring in Claudio Bravo from Barcelona.
The Chilean has struggled in the Premier League, with many suggesting that Hart's experience would have been a greater asset for Guardiola, but the 29-year-old looks to be firmly out of favour.
With that in mind, Hart admits that he would be happy to spend a second season in Turin, or head to a different country when the transfer window re-opens.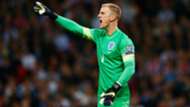 "Of course it wouldn't be a catastrophe, in no way, shape or form," he said on an extended stay in Italy.
"It's a strong league, it's first team football. I'd like to think I'd be able to be happy anywhere.
"At the moment, that's my life, that's where I'm at and I'm going to make the most of it, no matter where I am.
"I've enjoyed being out there, enjoyed being part of a great football club, a great city, meeting new people, being involved in different situations.
"Our form has not been great lately but we are going to keep battling until the end and try and make the most out of the season."
'Bravo & Caballero nowhere near Hart'
While City have endured their fair share of struggles in the goalkeeping department this season, Hart has also seen blunders at Torino cast under the spotlight.
He has, however, been around long enough now to know that dwelling on mistakes is a recipe for disaster.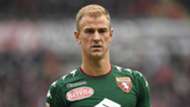 Hart added: "If I'd ridden the waves of what people's opinions were, I'd be a wreck.
"You're up, you are down. I've grown into the role. As a goalkeeper, even at Sunday League level, if you let your performance at the weekend dictate your whole week and your whole life, you are going to have problems.
Klopp rules out Liverpool move for Hart
"One day you are going to be far too over-confident and the next you are not going to want to make eye contact with anyone.
"I know how I play and my position in the games and what I need to be doing.
"But I am human and sometimes it doesn't go perfectly, but it is not through lack of effort. I am going to dust myself off and do my best for the rest of the game."