African All Stars
Is Serge Aurier Mauricio Pochettino's ace in the hole?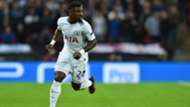 ---
COMMENT
---
Tottenham Hotspur lit up Wembley on Sunday when they overwhelmed a sorry Liverpool side 4-1 and can no longer be considered strangers in their temporary home.
Despite having hammered Borussia Dortmund in Europe, there was still the sense that the Lillywhites needed a statement result in the league to truly make Wembley their own, and against the Reds, they got one.
Amidst all of the major subplots (a first win over the Merseysiders since 2012 and a resounding win at the Home of Football) lies the unheralded tactical decision of Mauricio Pochettino to deploy the firebrand Serge Aurier at left wing-back, by and large to neutralize the rapid Mohamed Salah.
In isolation, and given the gaffer's line of reasoning to deploy the Ivorian in an unfamiliar berth, it could be passed off as a one-off move. It probably was, but it illustrates the manager's attention to detail and willingness to make big calls.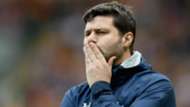 Without Sadio Mane, and with Philippe Coutinho preferring to drift around looking for pockets of space to be effective rather than hold his place out wide, the Reds were always going to utilize the pace and directness of the Egyptian to trouble Spurs' backline.
Electing to play the energetic Ivorian out of position while having two natural left-backs in Danny Rose and Ben Davies on the bench might have had Pochettino's sanity called into question; yet, there was some method to his 'madness'.
For example, playing the returning Rose in a game that was bound to be intense was never going to happen; the full-back only recently made his return from a serious knee injury that'd ruled him out since January and thrusting him straight into the thick of things would have represented a poor judgment call.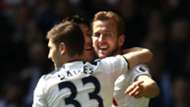 For Davies, it's a bit more complicated. Or is it?
The Welsh international has been one of Spurs' top performers this season and would have been disappointed to miss out for such a big fixture.
However, he was slightly indisposed for the better part of the week leading up to the game, so it'll be safe to assume he's being eased back in. His manager would go with the flow of that narrative but perhaps he left him out for totally different reasons.
In the reverse fixture last season, the Welshman was torn apart by Mane in what was a torrid evening for the defender. The fact that he, and Eric Dier – whose performance that day was dire as well – were left out on Sunday is telling, even though the latter came off the bench despite initially being dropped due to 'illness'.
Perhaps not wanting to be burned again, the Spurs trainer placed a fair amount of trust in the tenacious Aurier in dealing with another direct runner in Salah.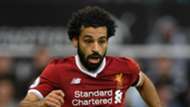 In the third minute of the encounter at Wembley, both players had their first rendezvous, and the Ivorian stood up to the quick winger to win his side a goal kick.
Ostensibly, not much might be made from that clash between the two, but when you take into account that Harry Kane opened the scoring barely a minute later, that 'little' battle a minute earlier carried so much importance.
The goal aside, it also would have laid a marker and given the out-of-position full-back a bit of confidence (not like he's one who lacks in that area) for what was left of the match.
Suffice to say this was one battle the former Paris Saint-Germain player won resoundingly. He wasn't perfect, though, and let it slip one time when he (and Jan Vertonghen) bizarrely underestimated the pace of Salah as the forward latched onto a pass to calmly send the ball past Hugo Lloris in goal.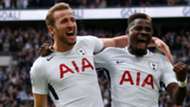 You also wonder if things would have been different had Spurs not blitzed their opponents in the early stages.
Two early goals meant the North London side had their tails up in contrast to their opponents, whose heads dropped and struggled to get going after their slow start. The psychological damage done shouldn't take anything away from the Ivory Coast international's performance.
When you also take into account that the jury's still out on him following somewhat mixed performances since his move to the capital on deadline day, this near unblemished display shows he can do a job and more for the Londners.
It was, after all, his first league start since being sent off against West Ham United and he seemed reassuringly unperturbed against the Reds.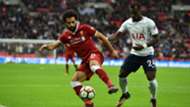 Taking away the success of Pochettino's decision to play him on the left, it's highly unlikely that the Argentine coach deploys him in that position in the near future (with Davies back after illness and Rose being eased back in) – barring extreme circumstances or tactical tweaks. Instead, the full-back is expected to vie for a starting spot with Kieran Trippier as the season progresses.
Both players have different facets to their gameplay and will most likely be rotated from time to time depending on the opponent faced.
However, you get the sense that having featured more in Europe this season, Aurier is primed to be first choice once he's fully settled into English football.
This may well feel unfair for Trippier, though, who'd feel hard done by having arguably not put a foot wrong since he became a regular in early April.
However, with Aurier's pace, power, effectiveness in both boxes, versatility and relative continental experience, he's a tantalising prospect for Tottenham, even if his discipline remains a concern.
Pochettino has certainly got an impressive player on his hands, and as Aurier demonstrated against Liverpool on Sunday, he has the qualities to excel at Spurs in a variety of different capacities.