International Champions Cup
How Arsenal, PSG and Atletico Madrid have fared in the International Champions Cup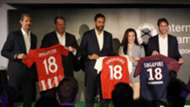 With the start of the domestic football season barely six weeks away, it's time for teams from the top European leagues assemble their squads to stitch together coherency in their play. The idea is to write the prelude to a trophy-laden season ahead in their leagues.
One of the prime tournaments for teams to test their vitality is the International Champions Cup (ICC), wherein titans of world football clash to lay claim to the prestigious silverware. 
The ICC's unique selling point itself has been its ability to draw the best in the business to various parts of the world where legions of fans await to support and see their stars live in action.
This year, Singapore will see three of Europe's biggest teams – Arsenal, Atletico Madrid and Paris Saint-Germain – battle it out to be the best. 
Here, Goal recaps the performances of the aforementioned gladiators in the ICC, over the five years since its inception ahead of their respective campaigns in Asia.
Arsenal FC: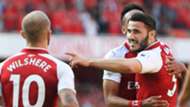 Arsenal have participated in the ICC only once – in 2017 where they beat Bayern Munich in China on penalties 2-3.  The match, which saw the ilk of Robert Lewandowski and Alex Iwobi score for their respective teams in regulation time, resulted in Arsenal gun themselves home with the trophy in front of a 55,891 strong crowd at the Shanghai stadium.
Paris Saint-Germain (PSG)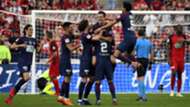 PSG first participated in the ICC in 2015 and were crowned the North American Champions. They faced and beat the likes of Benfica (2-3), Fiorentina (2-4) but lost to Chelsea in the penultimate group game, 6-5 on penalties after the game ended 1-1. The final game of their tournament saw them beat Manchester United 2-0 at a packed Soldier field in Chicago.
In 2016, the 1970-established club took home their second title, this time being crowned the North American and European kings of the ICC. They beat Inter Milan and Real Madrid 3-1 in their league before registering a thumping 4-0 win over Leicester City at the StubHub centre in Carson, California. They scored 10 goals in the competition, ending with a +8 goal difference.
Last year, the two-time champions finished second last in their United States group, recording just a solitary win on penalties versus AS Roma. They lost to Juventus and Tottenham Hotspur.
Atletico Madrid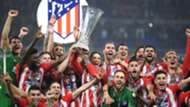 The Madrid-based team have participated in the ICC just once as well, like their English adversaries, Arsenal.
In 2016, the Rojiblancos opted to participate in just a solitary match in the Australian leg of the ICC. They faced Tottenham Hotspur at the Melbourne Cricket Ground, watched by 42,107 spectators, winning 1-0, thanks to a Diego Godin goal.
Experience the International Champions Cup 2018 in Singapore. Purchase your tickets here.