Premier League
'He jumped out of a window' - Redknapp recalls Margas' remarkable West Ham exit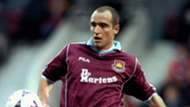 Harry Redknapp has revealed that enigmatic defender Javier Margas secured his exit from West Ham by escaping through a hotel window.
The Chilean linked up with the Hammers in 1998, having graced that summer's World Cup finals in France.
He struggled in English football, however, with his family failing to settle and regular game time proving hard to come by.
Payet reveals why he left West Ham
Margas had been a decorated performer during his career in South America, winning four league titles with Colo Colo.
But West Ham were only treated to glimpses of that ability and saw him disappear while still under contract.
His escape act gained notoriety as it was several weeks later before he was discovered back in his homeland, with his manager at the time admitting that desperate measures were taken in his efforts to leave England.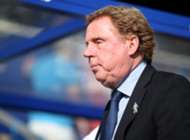 Ex-Hammers boss Redknapp told Betsafe:  "His wife hated it, she had a big family back home, she was crying.
"Suddenly he didn't show up to training one day and someone said his wife had gone home and he was staying at the Swallow Hotel.
"So we went round to see him and someone said he might be going home, and we said 'he can't, he's got a contract here, we bought him!'"
Premier League Team of the Week
Redknapp added upon gaining access to Margas' hotel room: "He'd left half his gear there, the window was open, he was on the first floor, he obviously took what he needed, jumped out the window and legged it.
"We never saw him again, he went back to Chile and that was the end of his career at West Ham."
That episode also proved to be the end of Margas' professional career anywhere in the world, with the curtain brought down on the experienced defender's playing days in 2001.