Super League
Goal 2017 MSL Team Preview: Pulau Pinang's season depends on commitment to Westwood's vision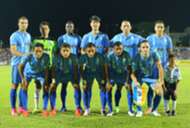 ---
BY        ZULHILMI ZAINAL       Follow on Twitter
---
Pulau Pinang returned to the Super League in the 2016 season, but almost faced immediate relegation at its conclusion, only confirming safety from relegation in the last match.
This season, the Panthers have left nothing to fate, securing the services of famed English head coach Ashley Westwood early on. Perhaps they were anticipating that all their attention will be diverted by the Faiz Subri hoopla at the end of 2016 and in January 2017, but it is nice to see a Malaysian club showing that they understand the need for their head coach to be involved in their pre-season preparations from early on for a change.
And it is this need for the head coach to be given space and time that is paramount when it comes to Westwood, who has proven himself earlier with Indian champions Bengaluru FC from 2013 to 2016.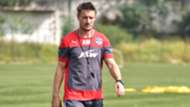 Ashley Westwood while at Bengaluru FC. Photo credit Madison PR
The instant-success driven, hiring-and-sacking method too often employed in Malaysia may not work for the 40-year old coach, who intends to rebuild the Panthers from the ground up and is not too concerned with league finish.
Furthermore, the appointment of local politician Zairil Khir Johari as team manager and liaison of the Pulau Pinang state goverment, the main funder of the team, has also caused worries of state interference in the team.
Westwood's success at the northern side will likely depend on the FA's ability to keep outside interference from meddling with the Englishman's plans.
NOTABLE TRANSFERS (as at 17/1/2017)
The Panthers changed all of their foreign players save for Reinaldo Lobo. In came Papua New Guinea international Nigel Dabingyaba, Hong Kong centre-back Andrew James Russell and former Persib midfielder Diogo Ferreira. Meanwhile, former Harimau Muda star K. Reuben was signed from PDRM.
Several notable names left the squad following the 2016 season. Fitri Omar left for Kedah, Farisham Ismail returned to Kelantan as his loan spell at the island side has ended, while midfielder Fauzan Dzulkifli has rejoined his former club PKNS FC.
But admirably, the Panthers managed to keep almost all of their key local players from the 2016 season. Puskas Award hero Faiz Subri has stayed on, as have young stars Faizat Ghazli, Syamer Kutty Abba and Jafri Firdaus Chew.
In: Nigel Dabingyaba (Canterbury United), Diogo Ferreira (Persib Bandung), Andrew James Russell (South China AA), K. Reuben (PDRM)
Out: Fitri Omar (Kedah), Farisham Ismail (loan return to Kelantan), Fauzan Dzulkifli (PKNS), Jeong Seok-min (release), Matias Cordoba (PS Barito Putera), Ranti Martins (release)
PRE-SEASON ACTION
Astoundingly, the Panthers played only one pre-season friendly, against Cambodia's Nagaworld FC on January 13, in which they lost 1-0.
GOAL'S PREDICTION
Despite Westwood's commitment to doing things the right way, he may just find the Malaysian style too entrenched, especially with rumours abound that the current Pulau Pinang FA president is set to resign, to give way to a state government's representative. After all, he's not the first foreign coach to arrive on these shores with big ideas. Westwood's squad will likely run into some hiccups midway through the season, and the management will start losing patience at the team's failure to string some wins together, and by the end of the season the plans will likely have changed again.
Despite this, Ashley Westwood's Pulau Pinang should be good enough for a mid-table finish.