Gaming
Fantasy Football: Sergio Aguero, N'Golo Kante and more Premier League players owned by too many managers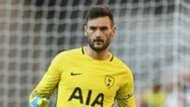 In the last Premier League preview article we looked at players who are great differential plays. That coin has two sides, though, with many players being owned above their actual value in the Goal game. It's just as important to avoid too many players with inflated ownership as it is to find diamonds in the rough, and ss such, this week, we will look at a player from each position who is owned in over 10% of leagues… but probably shouldn't be.

FOR: Sergio Aguero - £8.0m, owned by 33.63% of managers
Unfortunately, Aguero was in a serious car accident late Thursday night and reportedly suffered a broken rib. The ealry prognosis is that he will be out for one to two months and with that kind of timetable there's really no choice to drop him. Gabriel Jesus should get plenty of Premier League minutes now as the only other recognised striker at the club, but it's best to wait until after the Chelsea match on Saturday. Get well soon Sergio!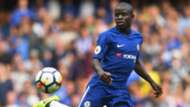 MID: N'Golo Kante - £5.7m, owned by 16.77% of managers
This one is truly baffling. Kante won Player of the Year last year, which is a fantastic achievement, but he only had one goal and one assist all season. In fact, he's never scored more than one goal in a Premier League season. He's 96th in points right now and his low price is no excuse as there are 12 players with more points at the same price point (£5.7m) or lower. Sell, sell, sell.
DEF: Marcos Alonso - £7.0m, owned by 29.91% of managers
Alonso was a superb Fantasy option last season, but a few things have changed this term. His price is the highest of any Premier League defender in the Goal game at £7.0m, yet isn't even in the top 25 in clean sheets at that position. With Manchester City on the horizon this week, it's the perfect time to move on from the Spaniard.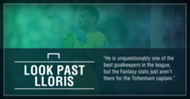 GK: Hugo Lloris - £6.6m, owned by 10.5% of managers
He is unquestionably one of the best goalkeepers in the league, but the Fantasy stats just aren't there for the Tottenham captain. He's the second most expensive and second most owned yet only seventh in points. If you want to just use him as a "set and forget" player that's definitely valid, but there are certainly better value options out there.