Transfers
De Gea & Mata IN Rooney & Blind OUT - who Man Utd should sell this summer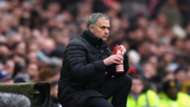 Perhaps it says a lot about Manchester United's 2016-17 campaign that their plans for the summer transfer market have been the topic of extensive conversation for a period of some months already.
United might have already claimed the EFL Cup and Community Shield as well as finding their way to the quarter-finals of the Europa League, but their far-from-sufficient league form has had many anticipating Jose Mourinho's second summer in charge of the club and what it might bring in terms of a shake-up in the first-team squad.
All the latest transfer rumours
During his second spell at Chelsea, the Special One made a big play ahead of his sophomore year to bring in the likes of Cesc Fabregas, Diego Costa, Filipe Luis, Loic Remy and club legend Didier Drogba, while David Luiz, Romelu Lukaku and Demba Ba headlined the exits which paved the way for a league-winning squad to be assembled.
The expectation is that a similar summer spree will be authorised by the United board in 2017, and as a by-product Mourinho will have to make a major assessment of his current stocks. But who should stay and who should go?
---
KEEP AT ALL COSTS
---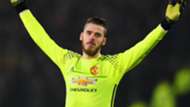 David de Gea 
- There has been a lot of discussion about the possibility of the Spaniard leaving since the 2015 episode which saw De Gea come within a faulty fax machine of a move to Real Madrid. And while many of a red persuasion have pondered whether somebody of Gianluigi Donnarumma's quality might be a good long-term alternative, there is simply no replacement for David de Gea. Having finished the last three seasons cradling the Player of the Year award, United should not start wondering how bad it could really be to let the world's best goalkeeper leave. Far from considering offers, United could well sit down with the No.1 and negotiate a new long-term deal.
Eric Bailly - The Ivorian defender might not have quite maintained the early-season form which made him an instant revelation but he has probably been United's most consistent player at the back in a season which has seen them shuffle the pack extensively. His might have been the least-heralded arrival last summer, but Bailly has shown the potential to be a United centre-back for years to come.
Marcos Rojo - Sometimes a liability, sometimes a monster, Rojo has finally shown in 2016-17 why he has always claimed to be a better centre-back than left-back. Having often been used on the flank by former boss Louis van Gaal, the Argentine has turned in his best United form under Mourinho at the heart of the defence since being turned to during an injury crisis. Rojo would have been gone last summer if many at United had got their way, but there's now a very real possibility he will be around for 2017-18 too.
Paul Pogba - The world-record signing has not quite reached the heights some expected in his first season back at Old Trafford, but there is plenty of reason to expect 2017-18 to be the year Pogba really becomes one of United's star men.
Juan Mata - His current campaign might well be over after a recent groin operation, but Juan Mata might well regard this season as his most satisfying yet in many ways. After Mourinho's arrival had sparked belief that the Spaniard would be overlooked, just as he was at Chelsea, Mata has responded by becoming one of the club's most consistent players. Should a notable bid come in for him this summer then it might well be considered, but United would do well to hold onto him for at least another year thanks to his input in their attack this term.
Zlatan Ibrahimovic - Zlatan might well decide to leave United and head for fresh shores, but the club should do everything they can to keep the Swede. While his status at Old Trafford might have inhibited some players, and United's style has possibly suffered, having the option of Ibrahimovic could be a huge boost for the club going into 2017-18. His 28 goals so far are all the marketing he needs when it comes to sitting down and agreeing new terms.
Jesse Lingard - Having just signed a new four-year deal there is no chance Lingard will leave this summer, and nor should there be. His progression over the past couple of years has been one of the bright points for United and if he is surrounded by more quality he can only become an even better squad member going forward.
Michael Carrick - He doesn't supply the quantity of old now at the age of 35, but his quality is difficult to replace. United don't have a Carrick of the future in their current selection and so should hand him another year in order to give them breathing room in their search for a long-term replacement. With a testimonial coming up in the summer there is an expectation that he might use the occasion to say goodbye, but United could do with his experience and know-how going into next season.
Marcus Rashford - This has not been the second season that it might have been for Rashford, with his confidence being hit at times. But his quality cannot be denied, and next season could be the true making of the England striker. He might also be better off for the more relaxing summer ahead in 2017 than his 2016 Euros experience, just so long as Aidy Boothroyd doesn't drag him off to the Euro Under-21 Championship.
Sergio Romero - Far from the greatest goalkeeper in the world, but a more than capable fill-in for De Gea. Romero has stood up to the test every time he has been called upon for United and he is one of the rare breed who don't mind sitting it out most weeks.
Ander Herrera - The Spaniard could do with finding a defined role and dedicating himself to it, and his tackling needs a brush-up too but there should be no doubt that he ought to be a part of the United squad next season. Shouldn't necessarily be a starter every week, but remains one of their most consistent players.
Henrikh Mkhitaryan - Since regaining a spot in Jose Mourinho's side in the autumn, Mkhitaryan has shown just how important he could be to the club as they look to build a new squad capable of winning the Premier League. On his day he can be the decisive man in the final third, and United could do with more like him.

Timothy Fosu-Mensah - While it might be beneficial to find him a loan deal for the 2017-18 campaign at a lower Premier League club, Fosu-Mensah has the kind of quality United should not be overlooking easily. One of the great disappointments of the current term has been the lack of opportunities afforded the Dutchman, and whether he gets more games at United next season or is sent on loan, there should be no permanent cutting of ties because he is a talent.

Antonio Valencia - He is not the youngest nor the most natural of full-backs, but Valencia could well pick up United's Player of the Year award this summer. Having spent a number of years looking short of the necessary quality in the back four it would be folly to now discard him just when he has found the formula. Has to be a United player for at least one more year.
Dean Henderson - The young goalkeeper has moved on a level this season with a rewarding spell with Grimsby Town before returning to Old Trafford to fill in for the injured Joel Pereira as third-choice shot-stopper. Comes with a decent reputation, and while he may well be loaned out again next term he is another that United need not make a quick decision on.
Axel Tuanzebe - An ever-present and captain at Under-23 level, Tuanzebe could be the next great hope to come from the youth ranks at United. However, that is unlikely to happen in the next year or two as Mourinho looks for short-term success first, and a loan move may well be on the horizon before he gets his big break at the Theatre of Dreams.
Joel Castro Pereira - A young goalkeeper with real authority, Pereira excelled in a loan spell with Belenenses before the turn of the year. When he came back he was given a short first-team debut against Wigan but was then injured the following day in Under-23 action. His progression will continue next season, and a more high-profile loan move might be his next step.
Andreas Pereira - The young attacker looked on the verge of first-team stardom in the summer of 2015 when excelling on United's summer tour, but having been rarely used by Van Gaal the following season and then sent to Granada on loan this term by Mourinho he knew he had something to prove. His form in La Liga this term has been largely impressive, and United would do well to hold on to him and either give him a number of games next term or find him a Premier League loan move to acclimatise him further to the English game.
---
OPEN TO OFFERS
---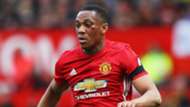 Phil Jones
 - The defender might well have been one of United's better performers during a spell in which they made ground on the leading pack around Christmas but again he has shown himself to be a bit too reckless and entirely too injury-prone. One of Sir Alex Ferguson's last remaining Old Trafford stars, United might do well to consider offloading him this summer at the right price as they look for more reliable long-term alternatives. 
Anthony Martial - Martial was United's top goalscorer in 2015-16 but his form one year on has been one of the biggest head-scratchers for Mourinho. His high-profile personal issues in the autumn will not have helped him prepare for a season which came quickly off the back of an emotional experience in representing France in the home Euros last summer. But United have needed more than they have been getting from him this term and his lack of progression has been a frustration. He would cost a lot for potential buyers but if the right price was offered United might well consider cutting ties.
Chris Smalling - Smalling might well have been England's best defender in the calendar year of 2015, but his 2016 was a great disappointment and this year was going no better before his recent injury which may rule him out for the remainder of the campaign. As United continue to scout Victor Lindelof and keep an eye on potential defensive reinforcements elsewhere it is hard to see Smalling's stock rising in the near future.
Ashley Young - Jose Mourinho made a very public statement of support for Ashley Young as the January window was drawing to a close, with his infectious personality around the club making him a key component even after he'd lost a regular spot in the squad. He has played a little more in the second half of the season, but as United look for improvements in the full-back slots there is little hope of Young ever seeing regular football again in a United shirt.
Luke Shaw - The malaise of Luke Shaw has been the greatest sub-plot of United's season, and if a new signing is made at left-back then it could spell the end for Shaw. Mourinho is not the first manager to suggest the England left-back is behind where he should be in a developmental sense, and if an easy resolution cannot be found to the continuing stand-off then it could be time for United to cut their losses rather than encourage the sideshow of periodic Shaw updates from the Portuguese.
Marouane Fellaini - Whatever he does in a Manchester United shirt there will always be some who dislike every step he takes because he can come across as a cumbersome presence and, of course, he continues to personify the David Moyes era. The Belgian might well have donned the captain's armband at Sunderland on Sunday but being a fifth-choice skipper does not make him more bulletproof in the summer window, and if United make suitable moves in the midfield area then Fellaini might be considered as a possible fall-guy. 
Regan Poole - Signed by Louis van Gaal from Newport County and given a first-team debut against FC Midtjylland in the Europa League, there have been high hopes for the centre-back. But having been a regular for much of the Under-23 season he has proven to be reckless on occasion - leading to two red cards in two appearances - and has not shown the same rate of development as his defensive partner Tuanzebe.
Cameron Borthwick-Jackson - What a waste 2016-17 has been for a talented young left-back. Fourteen first-team appearances last term, shunted from pillar to post between United and Wolves 12 months on, Borthwick-Jackson has every right to wonder what the plan is for him in 2017-18 just a year on from signing a new long-term deal three days into Mourinho's tenure. If the manager doesn't have a clear proposal, then it might be best for all concerned to listen to offers.
Kieran O'Hara - United's fifth-choice keeper will have to go some way to earn himself a first-team opportunity in the next few years. Could do without another loan spell in the lower leagues following his time with Morecambe last season but may find life more rewarding if he were to leave the club for a more apparent career path.
---
PACK YOUR BAGS - YOU'RE OFF!
---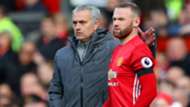 Wayne Rooney
 - A leader. A legend. A lost cause? Rooney has started only nine league games this season and has been an increasingly peripheral figure since first suffering the axe in September. It may be hard to extricate him from his £300,000-a-week salary, but Rooney does have a degree of personal pride which has been hit hard by his lack of involvement this term and is expected to court offers from MLS clubs in particular. With the club goals record now pocketed, there are few milestones left for the captain to achieve.
Adnan Januzaj - When Mourinho recently announced he had made a decision on Januzaj but was unwilling to say what that was, the writing was on the wall for the youngster. His performances have been far from dazzling on loan at Sunderland, and his spell at Borussia Dortmund last season was a disaster. And far from delivering a timely boost by announcing Januzaj as part of his plans, Mourinho's close counsel suggests the attacker's days are numbered. 
Daley Blind - Having arrived at Old Trafford as a midfielder only to be used almost entirely as cover in defence by Jose Mourinho, Blind is set to return to the Netherlands this summer. Ajax are believed to be interested in bringing him back to the club, and with no new contract on offer from United he is unlikely to return to Old Trafford for 2017-18.
Guillermo Varela - The Uruguayan was dealt a huge blow by suffering knee ligament trouble soon into his loan spell with Eintracht Frankfurt this season, but between his form since returning and his performances in a United shirt in 2015-16 the right-back has not done enough to win a first-team shirt at Old Trafford.
Sam Johnstone - When Sam Johnstone was snapped up on loan by Aston Villa in January the goalkeeper explained: "I need to be selfish now." He has gone on to become Villa's first-choice goalkeeper at a stage of the season which has seen them enjoy a renaissance in the Championship. Were he to stay with United he would remain third-choice at best next season, but a permanent move to the Midlands would see him potentially taking part in a promotion race. Surely the choice is easy for a goalkeeper looking to make decisions for the good of his career these days.
Matteo Darmian - The Italian defender looks destined to return to Serie A this summer after seeing his stock fall dramatically since his early months in the Premier League. Despite having made 58 appearances in two seasons, the full-back has not been considered a first-choice pick for over a year and with Inter and Juventus both credited with an interest there is more than enough desire for a move on all fronts.
James Wilson - The young striker given a chance at first-team level by caretaker manager Ryan Giggs has seen his career stagnate since his debut double against Hull City in 2014. His loan spell at Brighton was fulfilling without being mesmerising, while he still seemed to be finding his feet when struck by a season-ending injury at Derby this term. Given the options Mourinho has in attack and the variety he is expected to want to add this summer, Wilson could find his avenue to an eventual first-team recall well and truly blocked. A fresh start elsewhere seems the best course of action.