Opinion
COPA Coca-Cola Global Cup Day 2: Excursion to Ushaka Marine World and Elite Training Session with Steven Pienaar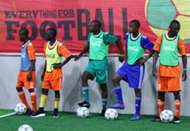 Following a successful COPA Coca-Cola Global Cup draw with South African football legend and current local coach, Benni McCarthy, teams kicked off Day 2 with an excursion at South Africa's most loved and enjoyed theme park, Ushaka Marine World.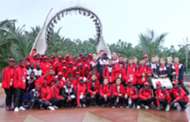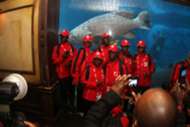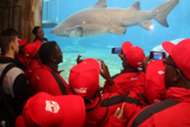 All teams then had the opportunity to partake in an Elite Training session ahead of the COPA Coca-Cola Global Cup on Friday, 06 October 2017.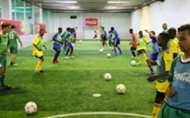 Former Bafana Bafana (South African National team) captain, Steven Pienaar, was present at the training session and assisted the coaching stuff in putting the players through their paces in a series of drills and exercises aimed at getting participants ready for the tournament.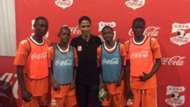 Pienaar commented on the importance of tournaments like the COPA Coca-Cola Global Cup, "It's a great privilege to be part of such a tournament and the elite training session with all the u15 players. It's important for players to participate in such tournaments for them to participate with different players and adapt to different environments, these kind of tournaments are once-in-a-lifetime experiences that these boys and girls will treasure forever.
COPA Coca-Cola Global Cup is a great opportunity for them to form friendships, learn teamwork and develop crucial life skills.