Phil Masinga
COMMENT: Lessons learnt from the life of Bafana Bafana legend Phil Masinga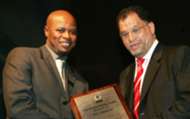 This past weekend will forever be remembered by the majority of South African football fans as the nation lost another icon.
News of the 49-year-old's untimely passing surely sent shockwaves throughout the world as he was a well-known figure following a football career filled with success.
While for many, this was due to the success that he achieved on the field, to others, it was for what he said or did off the field that left the indelible mark.
Masinga was a role model to modern-day footballers. At his peak, he was dazzling his way past defences at the highest level during whilst at Leeds United and Italian club Bari, but he still managed to remain grounded.
This is rare, especially in today's age where money sets the agenda for many of the country's top footballers.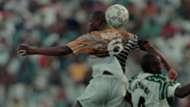 Masinga was different. He was a unifier, a leader, and a man who was always available to engage.
He treated everyone with respect, and what he achieved on the field is very much due to his character.
At a time where it would have been all too easy for Masinga to throw in the towel as he was subjected on a number of occasions to the country's boo boys, he never let that keep him down, and instead, he used that criticism to motivate him and achieve even more.
While Masinga was part of a golden generation of Bafana Bafana players that lifted the 1996 Africa Cup of Nations, his goal that took the national team to their very first Fifa World Cup in 1998 against Congo will forever be remembered.
It perhaps epitomised his career as a man for the big occasion and as someone who loved nothing more than to put his national team before everything else.
As Jomo Sono, Masinga's mentor, mentioned in a recent interview with Goal, the striker's career should be celebrated.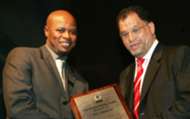 But while Masinga was a tough nut to crack during his playing days, he took that same leadership and doggedness into retirement.
He often stood up and voiced his opinion on matters that affected the development of the game; perhaps something that many who have followed could take a leaf out of his book.
He also made himself available to the media because he cared too much about the state of football in South Africa, and wanted to share his experience with the country through the interviews he did.
Masinga didn't see himself as a celebrity, but a servant of the game even after calling it quits in 2002.   
In 2014, he also embarked on completing the highly Fifa CIES course as he looked to give himself the edge over many of his former teammates. 
It is this determination for self-betterment which made Masinga such a loveable and genuine character, who will forever live in our memories. And although life was not always rosy for Masinga post-retirement, he has certainly secured his place as one of South Africa's football greats.