Chelsea
'Chelsea talks filled me with joy' - Sampaoli reflects on almost replacing Mourinho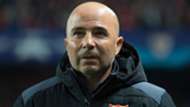 Jorge Sampaoli says talks to replace Jose Mourinho at Chelsea were "a huge compliment", even though the job eventually went to Antonio Conte.
The Blues found themselves in the market for a new manager in December 2015, having taken the decision to part company with Mourinho for a second time.
The highly-rated former Chile coach was among those considered but Roman Abramovich ultimately went in a different direction, with Conte accepting an offer in April 2016.
Sampaoli unsure over Sevilla future
"It filled me with joy that Chelsea thought I could be the man to lead them this season," Sampaoli told The Sun, "which actually has turned out to be so successful.
"It was a huge compliment and I felt proud that someone as important as Mr [Roman] Abramovich wanted to know my idea about football and what I felt and thought about his own team.
"There were different reasons why it did not happen but just the fact he listened to me for so many hours meant a lot to me.
"In the end they opted for another successful coach.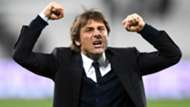 "But I was grateful for their good intentions and the attention they had paid to my teams and my philosophy of the game and that they considered me."
Sampaoli the only option for Argentina
Conte has guided Chelsea to the top of the Premier League table and through to the semi-finals of the FA Cup, as he chases down a domestic double in his first season at Stamford Bridge.
Sampaoli, though, has enjoyed a productive 2016-17 campaign, positioning Sevilla inside the top four in La Liga and overseeing a run to the last-16 of the Champions League.
He is also among those been touted as a possible candidate to succeed Luis Enrique at Barcelona, with the top job at Camp Nou set to become available this summer, and to fill the void created by Edgardo Bauza's departure from the Argentina national team dugout.