Transfers
Cardiff to ask Ampadu loan question of Chelsea after Abraham frustration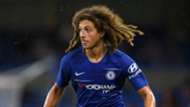 Ethan Ampadu's rise to prominence with Chelsea and Wales has seen the youngster register on the loan radar of Cardiff City boss Neil Warnock.
At just 18 years of age, a highly-rated talent is already starting to make waves on domestic and international scenes.
Chelsea saw enough of the Exeter academy graduate to snap him up in the summer of 2017, while four senior caps for Wales have been secured under Chris Coleman and Ryan Giggs.
He is being tipped to reach the very top of the game, but domestic game time is expected to prove limited this season amid fierce competition for places at Stamford Bridge.
Warnock hopes that situation will work in his favour, with the Bluebirds manager telling reporters: "I think they should loan us him.
"Like Tammy Abraham, that was out this week. If they could get good players playing in the Premier League, that would benefit their development.
"Managers now, you have such a short time span in your job, you don't worry about kids. When you can spend £150 million, you're not going to worry about leaving out kids."
Warnock added on Ampadu: "He plays the game simple.
"He will have to quicken up a little bit, when he gets higher up but that's the whole object of playing games. When you play with the type of players he plays with, it does help his education.
"I think he is ready to play in the Premier League, as I thought Tammy was. I thought they would be two good players [to sign].
"I'll be speaking to someone at Chelsea about one or two things."
Warnock has aired his frustration at having missed out on a loan deal for Abraham, with Chelsea having sent the 20-year-old striker to Aston Villa despite vowing to keep Cardiff in the transfer loop.
"I spoke to Eddie Newton who is in charge of the loan deals and I was told I would be kept in touch, but I wasn't," said Warnock.
"The situation developed and I think at this level the least you should do is make a phone call.
"Surely playing for us 20 or 30 times in the Premier League would have far improved him, no disrespect to the Championship."