CFL 2018: Remco Boere - East Bengal are a better team than Mohun Bagan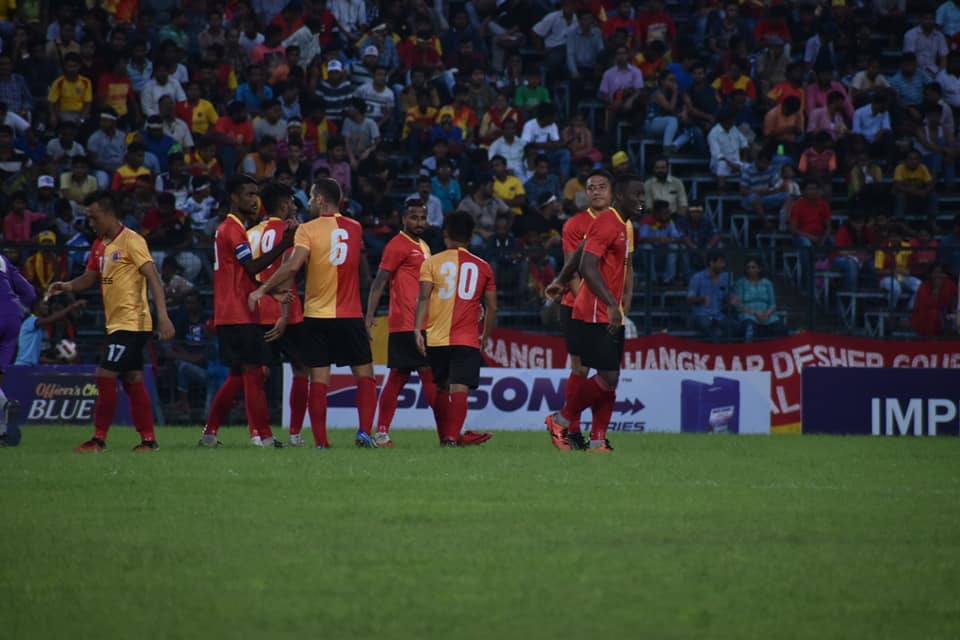 East Bengal Samachar
East Bengal humbled Pathachakra 3-0 in their third match of the 2018 Calcutta Football League (CFL) Premier Division 'A' on Tuesday at the East Bengal ground.
After a setback against Calcutta Customs in their previous match, the Kolkata giants desperately needed a convincing result against Pathachakra. Joby Justin's brace and Laldanmawia Ralte's penalty guaranteed a comprehensive win for the Red and Golds.
Pathachakra were completely outplayed in the match. Dutch coach Remco Boere thus was left miffed with his side's performance.
He criticised his players by saying, "Our midfield completely failed. Every time East Bengal players got the ball they were free. Nobody was marking them. That is an issue with their mentality. We had an okay game against Tollygunge Agragami. But of course, East Bengal is not Tollygunge so you have to do more."
Boere praised opponents East Bengal, saying, "Quality-wise East Bengal were definitely superior but if you don't work hard you will lose."
He continued, "I think we lacked the will to work. If you don't put in your best you won't win. Especially in the first half, two or three East Bengal players were always in our half. The cross for the first goal was not a very good cross. It was just a simple cross. But my defenders failed to mark that."
Pathachakra lost their first match of the season against Mohun Bagan and conceded their second defeat in the third match against East Bengal. On asked to draw a comparison between the two arch-rivals, the Dutch coach said, "For me, East Bengal are a better team."
Syrian midfielder Mahmoud Al Amna was introduced from the beginning of the game and his presence was clearly felt on the ground. But East Bengal coach Bastob Roy refused to credit Amna for the win and said, "It's a team game. Eleven players were playing for us. All of them played well. Amna alone did not influence the match. He came into the starting eleven only because Lalrindika Ralte was injured."
On Joby Justin's performance, Roy opined, "Joby is yet to attain full fitness. He performed more than our expectations."