Milan
AC Milan's €370m takeover completed following protracted saga at the San Siro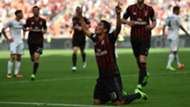 The sale of AC Milan to a Chinese consortium has been finalised following months of protracted negotiations in a deal worth €740million.
Rossoneri Sport Investment Lux completed their purchase of a 99.9 per cent stake in the club on Thursday, a statement from previous holding company Fininvest has confirmed.
The investment group, led by executive director Han Li, has been trying for some weeks to conclude a deal but closure on the agreement was persistently pushed back.
Inter & Milan interested in Moreno
It is reported that Li signed the contract to authorise the final payment of €370m in Milan on Thursday, bringing an end to Silvio Berlusconi's 31-year ownership of the club.
"Fininvest has completed the sale of the entire stake owned in AC Milan - equal to 99.93 per cent - to Rossoneri Sport Investment Lux," the statement confirmed.
"The closing is the last step of the purchase agreement signed on August 5, 2016 and renewed on March 24 by Fininvest CEO Danilo Pellegrino and David Han Li, as a representative of Rossoneri Sport Investment Lux.
Montella unsure of Milan future
"The terms of the agreement are the same as disclosed in August and reflect an aggregate evaluation of AC Milan equal to €740m, which includes the club's indebtedness, equal to €220m as of June 30, 2016.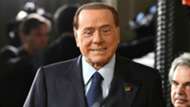 "A €90m refund for AC Milan's running costs anticipated by Fininvest from July 1, 2016 hitherto adds up to the evaluation.
"The buyers also confirmed their commitment to undertake significant capital increases and liquidity injections aimed at strengthening AC Milan's financial structure."
New Milan owner Yonghong Li has vowed to bring the good times back to the club, with the club having now gone six years without claiming the Serie A title.
Donnarumma a new breed of keeper
"I thank Berlusconi and Fininvest for their trust and Rossoneri fans all over the world for their patience," he told sports.163.com.
"AC Milan is a world-renowned football club with the most glorious history. We've completed a key step on the road to revival, and for the future we promise that step-by-step we'll lead this legendary team back to the summit of world football".