United States
USMNT shifts focus to tricky Trinidad & Tobago after emotional rout of Panama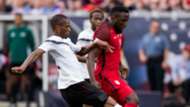 PORT OF SPAIN, Trinidad & Tobago — The U.S. national team was met with rainy conditions upon its arrival in the Caribbean ahead of Tuesday's World Cup qualifying finale against Trinidad & Tobago. The weather conditions couldn't dampen the good mood in the U.S. camp, especially after Kendall Waston's dramatic late equalizer for Costa Rica against Honduras on Saturday night made the task a bit easier for the Americans.
The U.S. now knows that while a win means an automatic spot at the World Cup, a draw should also do the trick. That said, don't expect the U.S. to play for a point Tuesday.
"We need to get on the field Tuesday and win the game really — that's going to be our mentality," U.S. coach Bruce Arena said. "In the closing minutes if we have a point wrapped up we just need to be smart, but certainly our mentality is going to be to go to Trinidad and win."
The U.S. will look to manage the drop in emotion after Friday's 4-0 win against Panama, a victory that the Americans made look easy, but one that was, in many ways, draining.
"A lot of energy and a lot emotion went into that game from everybody," U.S. defender Matt Besler said. "So now it's on us to reset and refocus because we're only halfway there. We have a big job to do on Tuesday."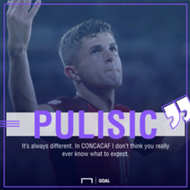 The Americans will be facing a Trinidad & Tobago side that is experimenting with a young team, having been eliminated from World Cup contention early in the Hexagonal. Coach Dennis Lawrence has turned to several new faces, choosing to leave some well-known regulars out of the squad or out of the starting lineup.
That young group put a bit of a scare into CONCACAF qualifying leader Mexico on Friday before seeing a 1-0 lead turn into a 3-1 loss.
"They're a team that is obviously out of the competition. They have no pressure on them," Arena said. "They're playing some new players — I think they're going to play with a lot of freedom. They can be very aggressive. No one on Trinidad's going to be suspended for the first game of the World Cup, so they can have an aggressive mentality. They can have a loose spirit and they could be a real difficult team to play against, so we have to be at our best."
Arena said Sunday that the U.S. team as a group was in good shape heading into Tuesday's match, with no injuries reported. Christian Pulisic could be seen limping a bit after Friday's win — a night filled with hard fouls and ugly challenges from Panamanian defenders — but the young American star insisted he was fine and would be ready to face Trinidad & Tobago.
"It's always different," Pulisic said when asked what to expect from Tuesday's match. "In CONCACAF, I don't think you really ever know what to expect. It will be my first time playing in Trinidad. Obviously the other guys are more experienced and they'll help me out. I think we're going to do a good job out there."
Arena will likely make a few adjustments to inject some fresh legs into the lineup, and he could go with veterans like DaMarcus Beasley and Clint Dempsey to deliver in the match that secures the 2018 World Cup berth for the Americans.
"This is what all players want — (not only) a chance to qualify for the World Cup but the game that actually does it," Beasley said. "People take it for granted, but people don't understand how big qualifying for the World Cup is — how much work and how much blood, sweat and hard work goes into qualifying for a World Cup. Hopefully we get a good result on Tuesday and we can celebrate a little bit. It would be a great end to a long qualifying campaign."