World Cup
Why Lopetegui appointment is risky for Madrid and Spain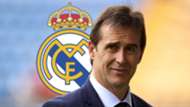 Real Madrid have finally found a new coach to replace Zinedine Zidane. And as they had hoped, the European champions have announced the Frenchman's successor ahead of this summer's World Cup. So far, so good.
However, the fact that the new name is Spain boss Julen Lopetegui came as a major surprise when the announcement was made by Los Blancos on Tuesday. And it is a risky move for both club and country.
Lopetegui, a former goalkeeper who represented Real and Barcelona as a player, albeit appearing in only one league game for Madrid, has been in charge of Spain for just 20 matches and signed a new contract as recently as May 22.
His name had been briefly mentioned among many others as a possible successor to Zidane, who stepped down on May 31 after leading the club to a third straight Champions League crown, although a move seemed highly unlikely.
Having been knocked back in their attempts to lure Maurcio Pochettino from Tottenham, Madrid also saw a number of other targets – including Germany's Joachim Low and Brazil boss Tite – rule themselves out.   
"Julen Lopetegui will be the Real Madrid coach after the celebration of the 2018 World Cup," the club announced on their website on Tuesday. "Lopetegui will be the coach of the first team during the next three seasons."
The short statement also added that the Basque will take up his role after the World Cup, which starts on Thursday and finishes on July 15, with Spain among the favourites to reach the final in Moscow.
La Roja kick off their campaign against Portugal on Friday and this news will now dominate all the pre-match and pre-tournament talk in the Spain camp. It is hardly the ideal preparation for a World Cup.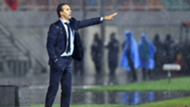 While it remains to be seen how Lopetegui's decision will affect his team and the players in the build-up to the competition, the timing of the announcement means that there will be an unwanted distraction throughout their time in Russia.
In the meantime, Madrid may have to wait until mid-July before they can begin to work with their new coach – which is extremely late in terms of planning transfers and shaping the squad in time for the start of next season.
It is hard to believe Lopetegui is not being consulted about such matters – with the futures of both Cristiano Ronaldo and Gareth Bale to be resolved – and if he is, then the World Cup and his current position will not have his full focus. Again, far from ideal.
In addition, he remains something of an unknown quantity as a coach. After leading Spain to European Championship crowns at Under-19 and U-21 level, Lopetegui took Porto to the Champions League quarter-finals in 2014-15, but did not win the league in Portugal and was sacked the following season.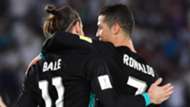 With Spain, he has won 14 and drawn six since succeeding Vicente del Bosque in 2016. That run includes a 3-0 victory at home to Italy (and a 1-1 draw away) in qualifying, plus a 6-1 thrashing of an Argentina side without Lionel Messi in March. At the very highest level, however, he is still somewhat untried.
Radio MARCA reported that Madrid's Spain players found out about the appointment and claimed that after another squad member learned of the news, Real decided to announce Lopetegui on Tuesday.
Whatever did happen, the timing is unfortunate for La Roja as they aim for World Cup glory and also for Los Blancos in their building for the 2018-19 season, while question marks over the coach's suitability for such a top job also persist.
Time will tell, just as it did with Zidane, but right now, the appointment of Lopetegui looks like a risky one for both Madrid and Spain.