Why Liverpool should pay a club record fee to sign supreme Van Dijk for defensive stability
---
COMMENT
---
The words twisted, even though they have become all too routine. "Unfortunately, not too positive" was Jurgen Klopp's assessment of Liverpool's injury situation ahead of the hosting of Crystal Palace, with the manager facing a potential defensive predicament. 
Joel Matip and Lucas are struggling with muscle issues, while Ragnar Klavan has a small medial ligament problem. 
Latest Liverpool transfer rumours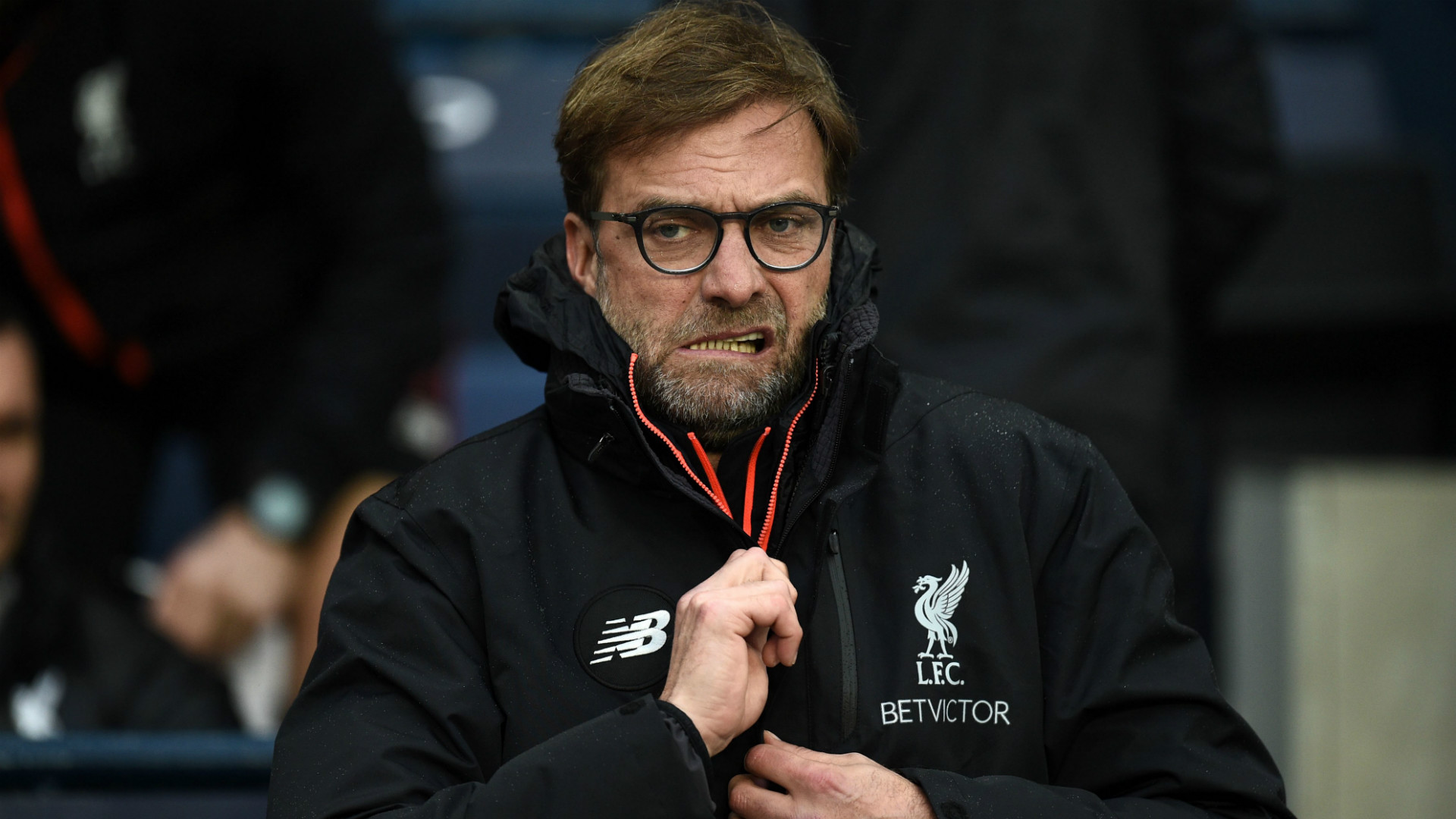 Dejan Lovren is currently the only fully fit, senior centre-back heading into Sunday's game, with Joe Gomez - who has not played a single minute in the Premier League this season - an option to partner him. 
The 19-year-old is highly thought of, but is still building up his sharpness after an anterior cruciate ligament injury sustained in October 2015 was followed by an Achilles setback last summer.
He has made three starts, all in the FA Cup, since his playing return in a behind-the-doors friendly back in November. 
"It's not 100 per cent that Lucas cannot play, it's not 100 per cent that Joel cannot play, it's not 100 per cent that Ragnar cannot play," Klopp explained.
"But they are not in training in the moment, so that's not too cool.
"Joe Gomez played on Monday for the Under-23s again, did well, made big steps in the last few weeks, so maybe we have to try this. We will see, I don't know in the moment."
So right after keeping a rare clean sheet, right after Matip and Dejan Lovren showed more promise in a partnership that was meant to anchor the rearguard but has hardly been seen, the Reds have to shift and solve a conundrum at the back.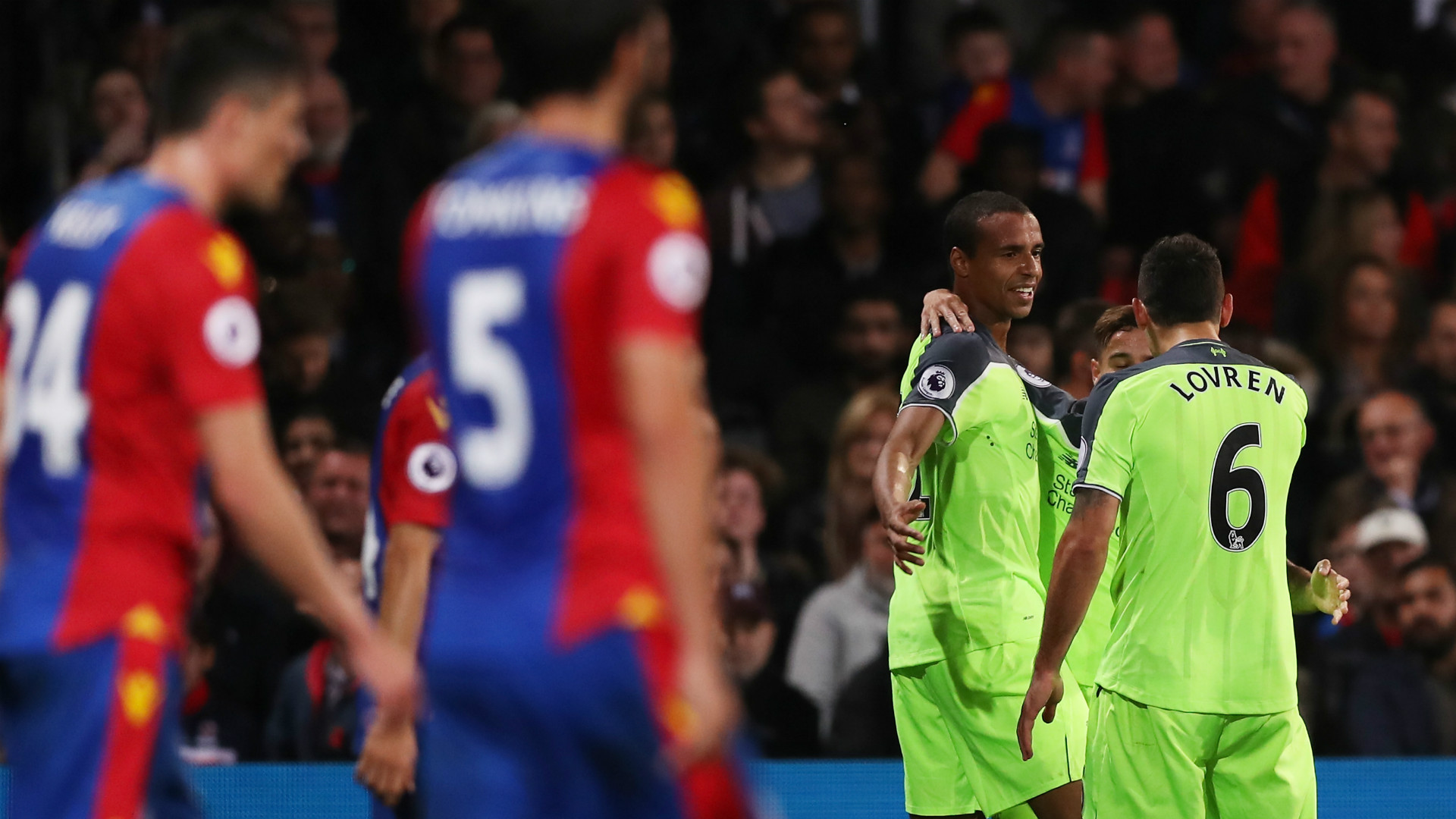 The former Schalke centre-back is hoping to shake off his niggle and line up alongside the Croatian to face Sam Allardyce's men, but he will not physically be at 100% even if that is the case.
Liverpool team news & likely line-up
The pair, who were both on the scoresheet in the reverse fixture, have only started 13 Premier League games together. Thirteen! Liverpool have lost none of those games, but have suffered defeat in five out of 20 when one hasn't featured from the off.
Only 11 goals have been conceded with them operating in tandem, with 29 let in when the partnership is broken.
All indications are that Matip and Lovren - the latter close to agreeing a new contract - have formed a good relationship, but it has not been one Liverpool can rely on.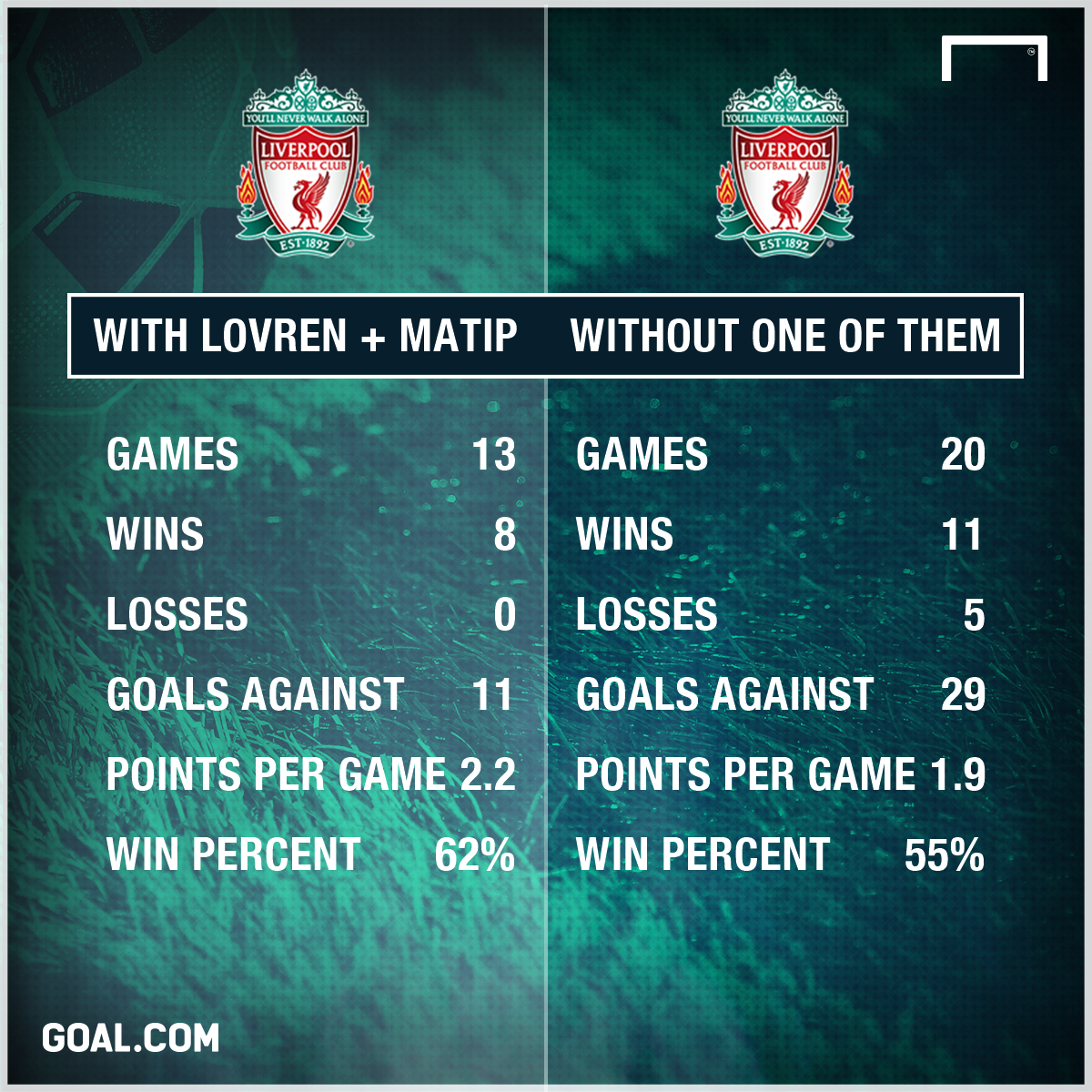 And with Klavan and Lucas also enduring multiple injuries this season, it is no wonder Klopp admitted "it makes sense" for the club to look to the transfer market to fortify their backline as Mamadou Sakho, on loan at Palace, has no future under him.
The willingness to pay a club record transfer fee for Virgil van Dijk, valued at £50 million by Southampton, illustrates Liverpool's seriousness over recruiting a pedigree defender. 
The Netherlands international is the kind of proactive, composed, aerially dominant, ball-playing addition that would elevate the Reds' rearguard and enhance the competition and quality in the squad. 
Van Dijk is, as per Saints manager Claude Puel, "among the best defenders in the Premier League" with both Steven Gerrard and Jamie Carragher urging Liverpool to go all out for the 25-year-old. 
No defender in the division wins more duels in the air per game, and in fact, he has the highest percentage of success in overall tussles at 73%.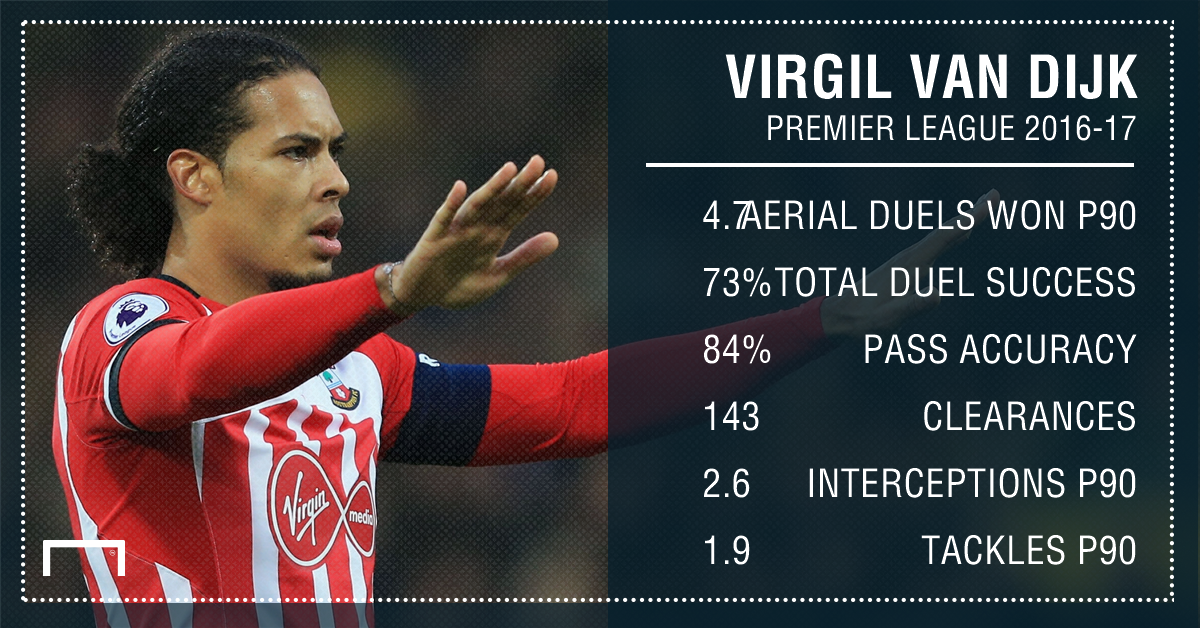 In the context of the Liverpool's ever-increasing injury list, it may seem paradoxical to push the club to sign Van Dijk, who suffered ligament damage in the sole of his foot at the turn of the year and has not played since.
However, the Southampton captain has no underlying issues or a concerning treatment history, with his current sideline spell the longest in his career to date.
Sakho blames ban for missing Euros
It is why, despite the setback, his elite suitors remain.
Chelsea's interest in Van Dijk has long been noted, while Manchester United and Manchester City could turn to him given centre-back is a priority position for both to strengthen. There is a sense that Real Madrid may start circling soon too, which would heighten the difficulty for the Reds to pull off a transfer.
They do possess a drawcard in Sakho, however, who Southampton wanted on loan in January. The 27-year-old's influential spell at Palace has further promoted his credentials and Liverpool believe the scramble for centre-backs in the off-season could drive the Frenchman's price close to £30m. 
Klopp wary of a familiar foe at Palace
Ultimately, though, with the demand for van Dijk so high, the decision over his next destination will solely come down to his preference.
Klopp believes "Liverpool at this moment is a really interesting project for players" and "we really can see the progress of the team," but he will know clinching a Champions League place will help convince the club's priority targets to choose Anfield.
"We feel in a good way and, if a player wants to be part of this way, then it's easier to make this decision this year than last year," the Reds boss said.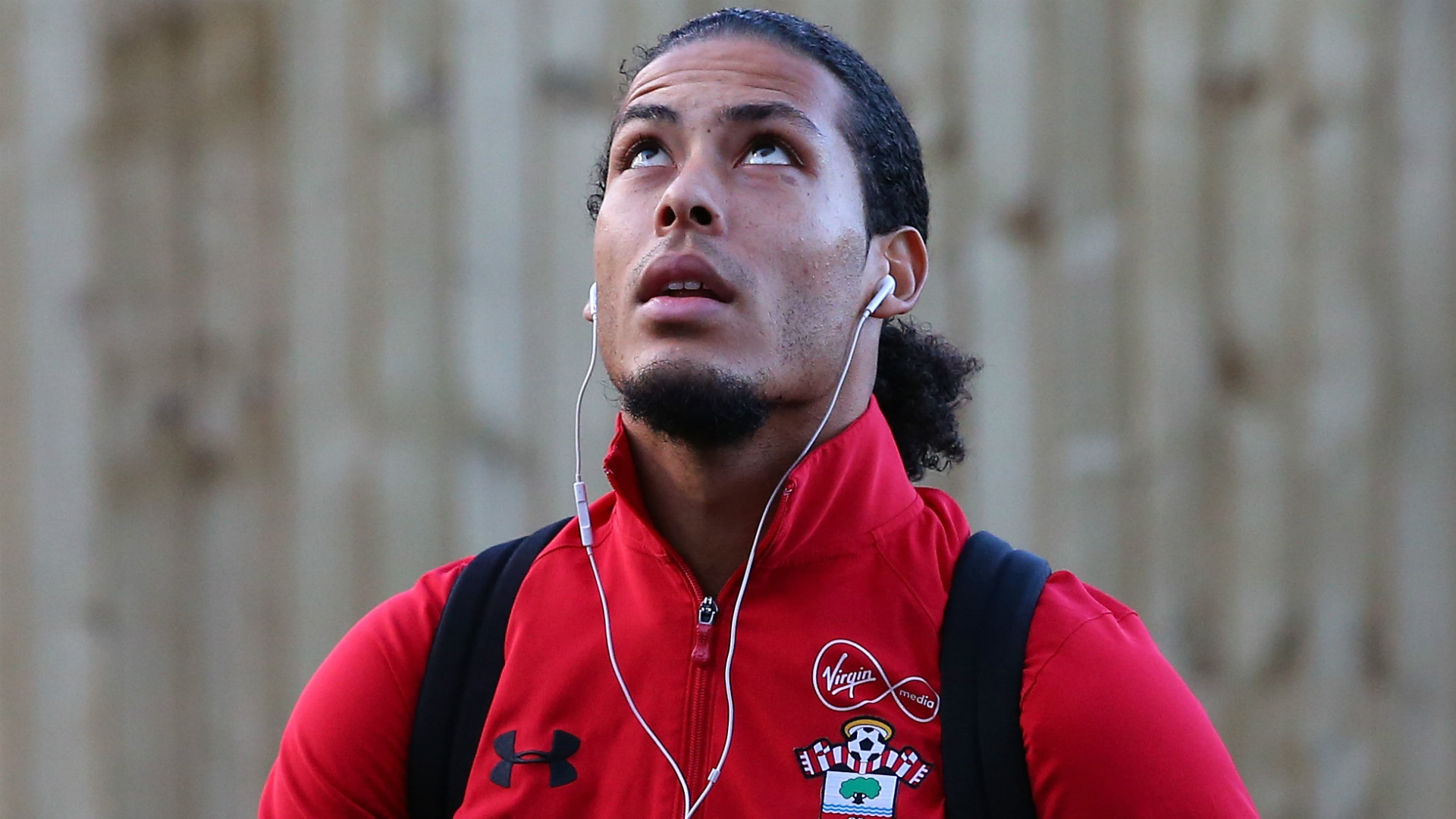 "But actually not a lot of players told me last year: 'I don't want to be part of this, but let me see what happens next year and then we can talk again.' It's more my feeling than anything I could say about what a player thinks. 
Liverpool not interested in Hart
"But the talks we've had so far are very positive. That doesn't mean it will all work out, but they are really positive and they all see the progress. That's good."
Liverpool have to do everything within their power to ensure it does work out with Van Dijk. 
That they are targeting a player of his calibre and price range illustrates the scale of ambition at the club.
Landing him would aid Liverpool's upward trajectory and cause unease amongst their rivals.