Tusker
Tusker captain Situma: The day I nearly quit football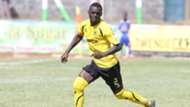 Tusker captain James Situma says he would have quit the game by now had it not been for his spouse.
In a moving in-house video interview by the club's official website, the veteran defender opened up on his personal life, struggles, highs, lows and what keeps him going. He said: "It's three years since I joined Tusker and I have enjoyed being here. There are good structures and they pay players on time and it explains why we won a double (last term).
Tusker to reinforce squad with three new signings
"When I picked a leg injury (last season), I thought it was my end. I thought the earliest I could be back was June this year, but I thank God because I came back earlier than I had thought, adding: "I considered quitting but I listened to an inner voice. For two weeks I was in crutches before I underwent surgery. Had it not been for my wife, I would have left football.
"She stood by me and gave me strength. My team mates also fought for me by winning the double; I thank them."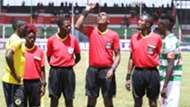 The former Sofapaka and AFC Leopards ace also attributed his resilience to divine intervention. Appearing religious, he said: "Every time I wake up I go down on my knees and ask Him for strength. I still have a few years ahead of me and he's never let me down."
Beside playing football, Situma has recently become a soccer TV pundit, and he reckons it's a talent he never knew existed within him. "I didn't know I had this talent but it's also important to do it (punditry) because I will never play football forever."
Former Gor Mahia captain gets role with the club
Despite the challenges of 2016, Situma, who is also capped with the national team Harambee Stars, however, looks back at last seasons with nostalgia noting that winning the memorable Cup double - league title and GOtv-Shield - was the highest moment in his long career. "I have been at several clubs like Sofapaka but we never won a double, so this was special."
Situma is currently in Tanzania with his team mates for the SportPesa Super Cup.