'Rooney wanted to fight Rio & is keen on boxing match' - Anthony Joshua's promoter can't see Owen & Shearer in a ring
Jose L. Argueta
Manchester United legend Wayne Rooney would be keen on figuring in a charity boxing match, claims Eddie Hearn, but feuding former Newcastle team-mates Alan Shearer and Michael Owen are not expected to step into a ring.
Ex-England captain Rooney, who is currently on the books of MLS side D.C. United, is known to be a big boxing fan.
He was famously knocked out by Phil Bardsley during a sparring session in his kitchen back in 2015, leading to an iconic celebration the next time he found the target at Old Trafford.
Hearn has suggested that the 33-year-old could lace up some gloves for real at some stage, with the Matchroom supremo saying he would be happy to put a charity bout in place.
Anthony Joshua's promoter, who is already working on a fight between YouTubers KSI and Logan Paul in November, told talkSPORT when asked if other celebrities want to get involved in his business: "Yeah, loads. But more like people like Wayne Rooney.
"I've got a podcast, he was on there recently, he loves it. He's been boxing in amateur clubs.
"Wayne would love to do a charity fight. All these guys, they love boxing."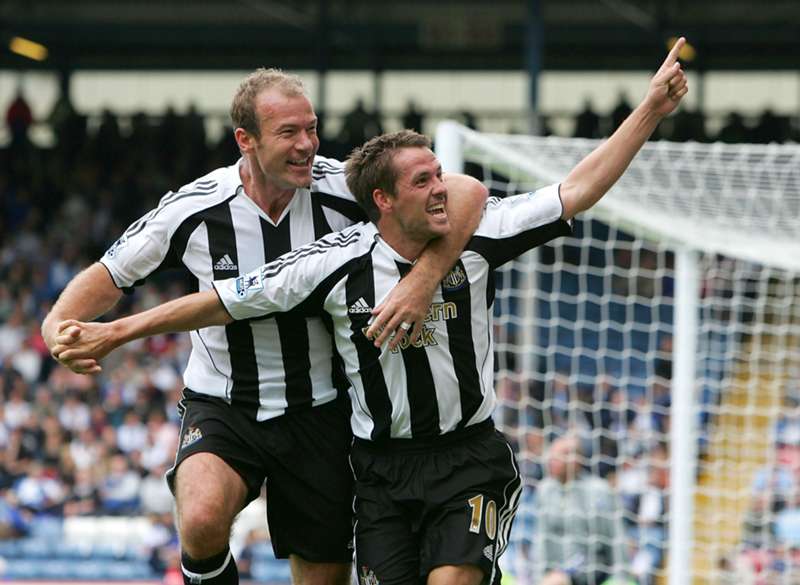 While hinting that Rooney could step through the ropes at some stage in the future, Hearn is not expecting Shearer and Owen – who have become embroiled in a war of words on social media – to trade physical blows.
He added: "The sad thing is, from a numbers game, and I'm obviously not going to do this fight, but can you imagine how big Alan Shearer vs Michael Owen would be?
"Unfortunately there's a little bit of a mismatch in size.
"But I was watching that unfold on Twitter and I couldn't believe my eyes. I was glued to it…
"The only way I'd do a fight like that is if there was a huge amount of money for charity.
"I said that to Wayne Rooney before, he was joking about fighting Rio [Ferdinand] before when Rio was getting into his boxing.
"That's an opportunity, a Sport Relief event or something like that, to make big money for charity."