Goal 50
Ronaldo, Messi & the top 20 players of the past decade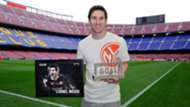 Cristiano Ronaldo has just claimed top spot in the 10th edition of the Goal 50, which has been ranking the best players in the world since 2008.
It is a record fifth triumph for the Real Madrid forward, who had been previously level on four with Lionel Messi, but has the Portuguese superstar been the most consistent performer on the planet for the past decade?
Below, Goal runs through the players who have racked up the most votes since we first started polling editors and correspondents from across our 37 editions...
---
20. GONZALO HIGUAIN (138 VOTES)
---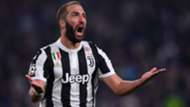 Gonzalo Higuain has featured in the Goal 50 five times and for three different clubs: Real Madrid, Napoli and now Juventus.
The Argentine's best ever showing came in 2016, when he finished ninth, after breaking the single-season goalscoring record in Serie A by netting 36 times for the Partenopei.:
---
19. PHILIPP LAHM (142 VOTES)
---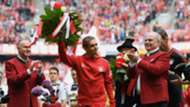 Despite having retired at the end of last season, Philipp Lahm makes our top 20 thanks to five previous appearances in the Goal 50.
The versatile full-back, who was converted into a defensive midfielder by former Bayern Munich coach Pep Guardiola during the tail end of his career, claimed fourth place in 2014, after leading Germany to World Cup glory in Brazil.
---
18. DANI ALVES (150 VOTES)
---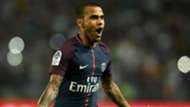 Dani Alves may now be 34 but the Brazilian right-back has just racked up his sixth Goal 50 appearance, having won a domestic double with Juventus before making an impressive start to his Paris Saint-Germain career.
Of course, the defender played his very best football at Barcelona and he finished sixth in 2009 due to the key role he played in the Catalans winning a treble at the end of what was his first year at Camp Nou.
---
17. MANUEL NEUER (157 VOTES)
---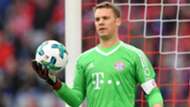 The man credited with revolutionising the role of the goalkeeper as a make-shift sweeper, Manuel Neuer has featured six times in the Goal 50.
Despite an injury-interrupted year, he even made the 2017 list, in 33rd place, but his best-ever finish came two years ago, when he ranked 15th.
---
16.  WAYNE ROONEY (160 VOTES)
---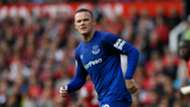 Having returned to boyhood club Everton during the summer, Wayne Rooney's best days may be behind him but the 32-year-old forward earns inclusion courtesy of five previous appearances in the Goal 50.
Indeed, England and Manchester United's all-time record goalscorer ranked 10th in 2009, after helping the Old Trafford outfit win the Premier League title, and reach the final of the Champions League.
---
15. GIANLUIGI BUFFON (162 VOTES)
---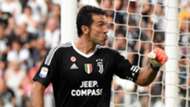 Gianluigi Buffon has already expressed his intention to retire at the end of the season, bringing to a close an illustrious career.
However, the goalkeeping icon is still playing as well as ever, as underlined by the fact that he finished second in this year's Goal 50 - his highest-ever placing in four previous appearances.
---
14. SERGIO AGUERO (166 VOTES)
---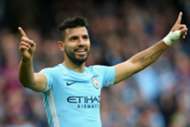 There was no room for Sergio Aguero in this year's Goal 50 but the Argentine has made five previous appearances.
Indeed, the Manchester City striker has previously ranked as high as 10th place, although that was back in 2008, when Aguero was a 20-year-old plying his trade at Atletico Madrid.
---
13. GARETH BALE (175 VOTES)
---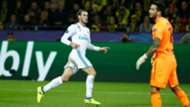 Gareth Bale failed to get a single vote for this year's Goal 50 but when fully fit, the Welshman remains a force of nature.
Indeed, he has featured on five previous occasions, with his most recent outing coming only last year, when he finished sixth after helping Wales reach the semi-finals of Euro 2016.
---
12. ARTURO VIDAL (176 VOTES)
---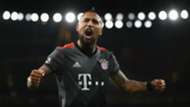 One of the most dominant midfielders over the past decade, Arturo Vidal has won league titles in both Italy and Germany, with Juventus and Bayern Munich respectively, as well as two Copa America titles with Chile.
The 30-year-old failed to make the cut this year but he has finished as high as seventh (2015) in previous seasons.
---
11. ARJEN ROBBEN (177 VOTES)
---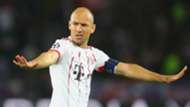 Arjen Robben's stock may have fallen over the past 12 months - hence his exclusion from the 2017 Goal 50 - but he has made five previous appearances.
The Dutchman won the Champions League for Bayern Munich in 2013 but, according to our voters, he was at his very best the following year, when he starred for Netherlands at the World Cup in Brazil.
---
10. THOMAS MULLER (199 VOTES)
---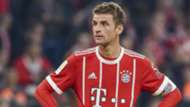 Thomas Muller has suffered a dramatic dip in form over the past 18 months but the 28-year-old claims a place in the top 10 because of his prominent role in the recent success of both Bayern Munich and Germany.
Indeed, the forward featured five times in the Goal 50 between 2010 and 2016, with his highest ranking, fourth place, coming in 2013, after he'd helped his Bavarian employers win a treble.
---
9.  ROBERT LEWANDOWSKI (205 VOTES)
---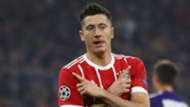 While many of Robert Lewandowski's Bayern Munich team-mates struggled under former boss Carlo Ancelotti, the Pole remained as prolific as ever.
Although the striker failed to better his eighth-place finish from last year, Lewandowski still made the top 20, ranking 19th in his sixth appearance in the Goal 50.
---
8. SERGIO RAMOS (228 VOTES)
---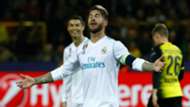 Sergio Ramos' discipline may leave a lot to be desired but nobody can dispute his impeccable sense of timing, at both ends of the field.
The free-scoring centre-back has featured seven times in the Goal 50 and this year racked up his highest-ever ranking by finishing fifth, after leading Real Madrid to a Primera Division and Champions League double.
---
7.  NEYMAR (231 VOTES)
---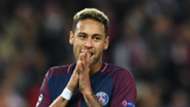 Barcelona fans were understandably devastated by Neymar's shock departure to Paris Saint-Germain, given the Brazilian has long since proved himself one of the best players in the world.
Indeed, the forward has featured seven times in the Goal 50, for Santos, Barca and now PSG, and even finished fourth in 2015, after teaming up with Lionel Messi and Luis Suarez to fire the Blaugrana to the treble.
---
6. XAVI (234 VOTES)
---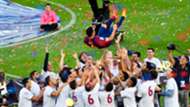 Xavi is now plying his trade in Qatar with Al Sadd and hasn't featured in the Goal 50 since 2012.
In spite of the fact, the legendary Barcelona and Spain playmaker ranks sixth in the overall rankings because he never finished outside the top seven between 2008 and 2012, a run which included three consecutive third-placed finishes (2009-2011).
---
5.  LUIS SUAREZ (262 VOTES)
---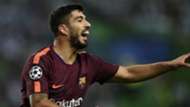 One of the great goalscorers of the modern era, Luis Suarez has appeared in six of the past seven Goal 50 lists.
The man who very nearly carried Liverpool to Premier League glory in 2014 may have slipped to 20th this year but he achieved his highest ever ranking of second place just 12 months ago.
---
4. ANDRES INIESTA (295 VOTES)
---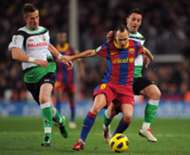 Andres Iniesta may have missed out on inclusion in this year's Goal 50 but the 33-year-old magician made the cut on eight previous occasions.
The Barcelona legend even finished second in 2009, after the Catalan club's treble triumph, while he ranked fourth in both 2011 and 2012.
---
3. ZLATAN IBRAHIMOVIC (329 VOTES)
---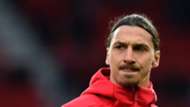 Of course, Zlatan Ibrahimovic would be the first to tell you that he's been one of the best players in the world for the past decade but it really is borne out by the Goal 50 voting.
The Swedish striker has featured in all but one edition, never finished outside the top 25, made the top 10 three times and claimed fifth place in 2009.
---
2. CRISTIANO RONALDO (485 VOTES)
---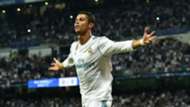 The greatest goalscorer the game has ever seen, Cristiano Ronaldo has been a model of consistency for over a decade now with Manchester United, Real Madrid and Portugal.
The 32-year-old superstar, who has fired his current club to three Champions Leagues in four years and led his country to European Championship glory in 2016, has appeared in every edition of the Goal 50.
Ronaldo has only finished outside the top four once (ninth, in 2010) and has won the award a record five times, successfully retaining his title this year.
---
1. LIONEL MESSI (488 VOTES)
---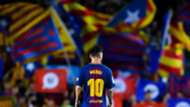 Fourth for the past two years yet, remarkably, Lionel Messi has never finished any lower in the Goal 50.
Prior to last year, the man many believe to be the greatest player of all time had never failed to make the podium, winning the award four times in total.
Indeed, such has been Messi's level of consistency that he amassed a staggering 488 points from a possible 500 when all the votes from our 10 editions were added together.