Marcus Rashford
Rashford ready to rock the Euros as his miracle rise continues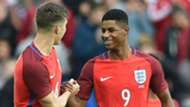 ---

COMMENT
---
Even by the standards Marcus Rashford has set himself in 2016, the last week has been something quite special.
Handed an England debut on Friday, he netted within 138 seconds to become the nation's youngest debut goal scorer in history. On Monday it was announced that his form with Manchester United had earned him a new four-year contract, and 24 hours later he was confirmed as one of Roy Hodgson's 23-man squad to head to the Euro 2016 finals.
For a young man who started the calendar year as a regular in the under-18s at Old Trafford with occasional under-21 substitute appearances to add to his portfolio, Rashford has suddenly become one of the most talked-about footballers in the country. And as England gear up for their flight to France with a final friendly match against Portugal at Wembley on Thursday, his remains the name on everybody's lips.
But there is a fear that Rashford's rise will plateau somewhat in France. "In all honesty, I can't really see him playing," admitted former England managerial candidate Harry Redknapp after Tuesday's squad announcement.
"We've got Kane, we've got Vardy, we've got Sturridge, we've got Rooney - I think [Hodgson] has got a lot of options up front.
"I wouldn't see Rashford getting a game and I'll be surprised if he gets too much, if any, games personally."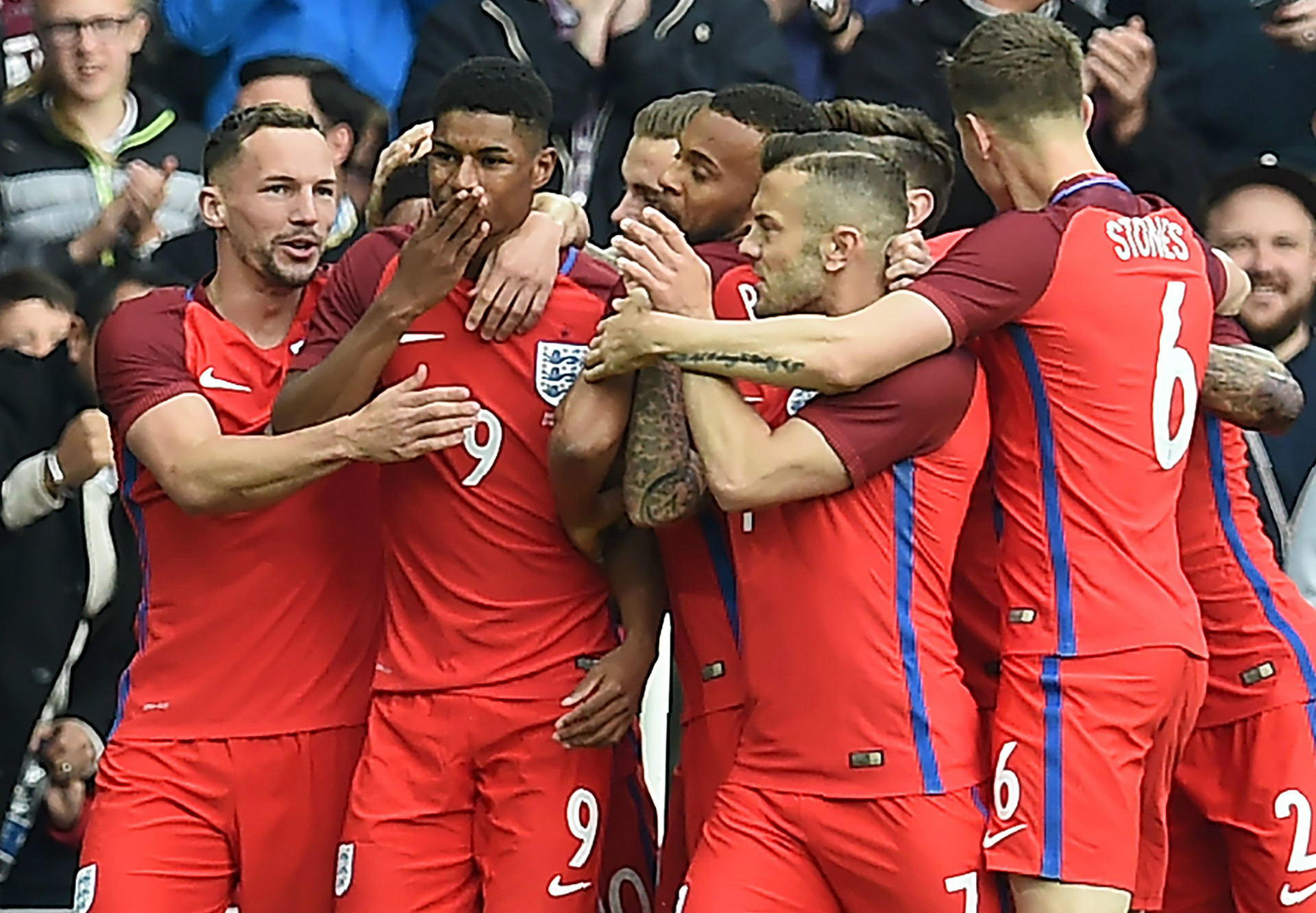 Yet there are others who see no reason why the 18-year-old's sensational rise to prominence shouldn't continue during the finals in France.
"He's not been daunted by any of it, so this is another obstacle if he actually gets to play," former England front man Emile Heskey told Goal. "But I don't think he'll care about that to be honest, he'll just go out there and perform the way that he can.
"None of it has been any problem for him. He's been a breath of fresh air for Manchester United because they were looking for strikers themselves, and he gives them something different."
And England skipper Wayne Rooney is in agreement, telling a press conference on Wednesday: "For me, he doesn't need much advice. Let him play. As a young lad, that's how you'll see the best out of him.
"Sure, in the future you can work on more advice, more instructions, but with some players you just have to let them play and I think he fits that category."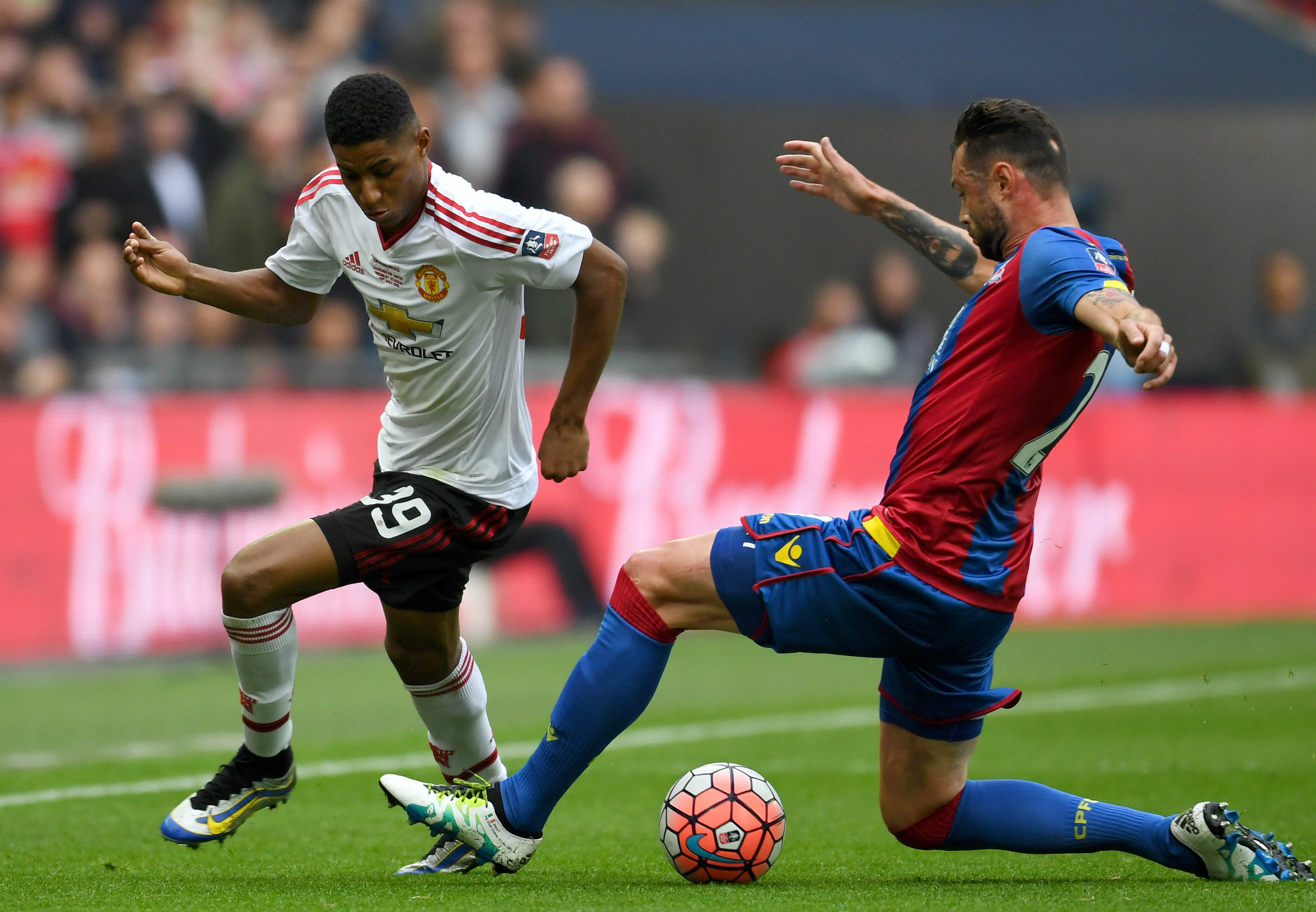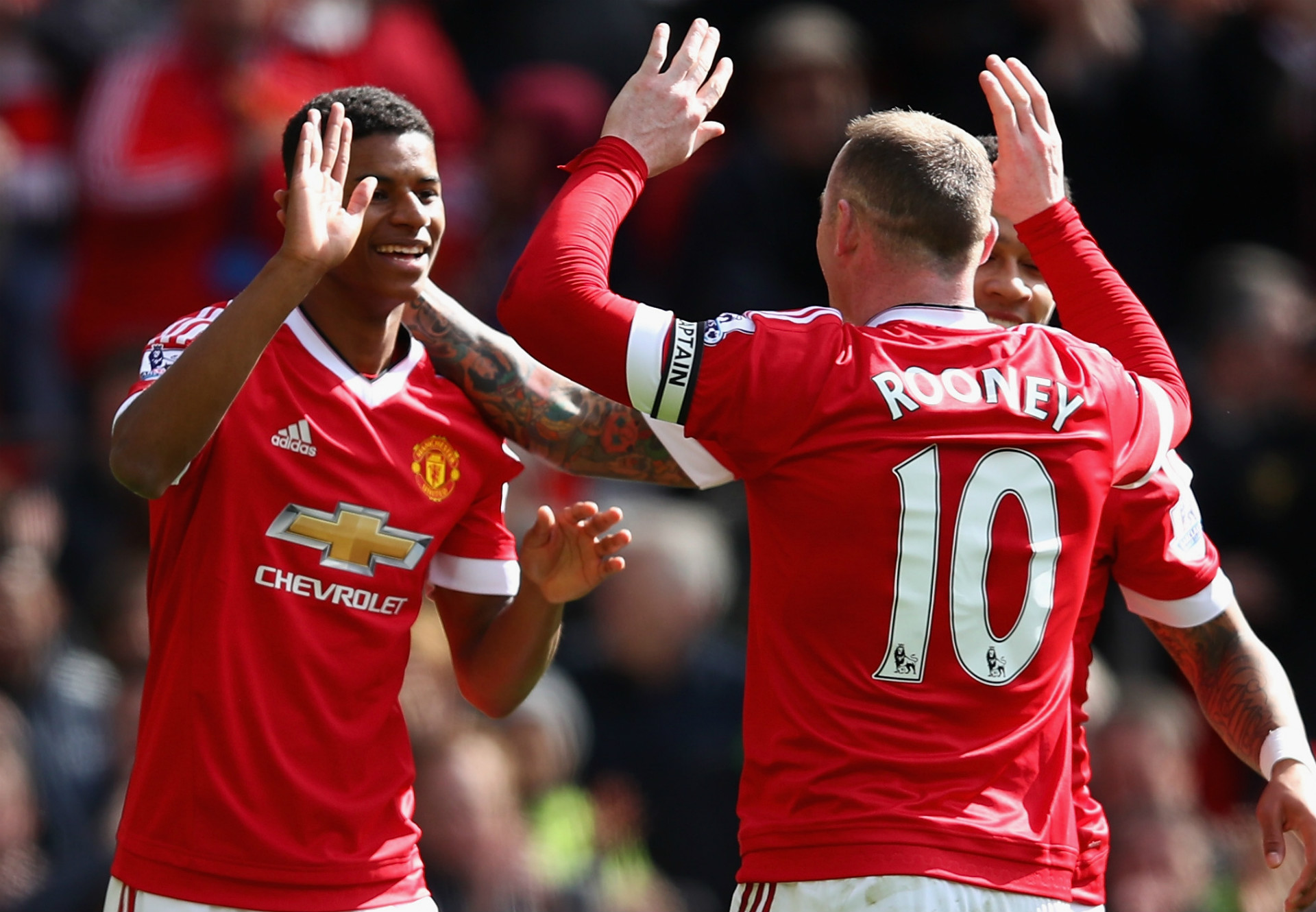 Rashford has confounded expectations at every turn. Nobody could have predicted his two-goal salvo against FC Midtjylland on his debut, and within days he was making a mockery of claims that he couldn't reproduce such form in the Premier League by bagging two more against Arsenal.
He delivered in a Manchester derby too, before also scoring a wonderful game-breaker in the FA Cup quarter-final against West Ham and going on to play in United's semi-final and final victories at Wembley.
For a player barely three months into his senior career, he has taken to big-game situations like someone of vastly greater experience, with his England debut against Australia the latest example of his cool head in the most nerve-racking of environments.
With the likes of Rooney, Harry Kane, Jamie Vardy and Daniel Sturridge to usurp, Rashford remains an outsider for significant game time in France. Yet there is no hard evidence that he is likely to do anything other than relish the responsibility of playing for England in a major tournament if he gets the chance.
Nothing that has been thrown at him this year has fazed him in the slightest, and Hodgson has included him in the party knowing that if he needs to call on the youngster then he has the mentality to perform.
Forget the Theo Walcott experiment of 2006, Rashford's story could well end up being more reminiscent of Rooney's in 2004. And the young man who has England talking may yet have the entire continent buzzing by July.