FA Cup
PREVIEW: Premier League sides aim to produce upset in FA Cup QF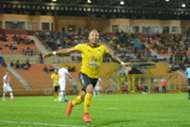 ---
BY        ZULHILMI ZAINAL       Follow on Twitter
---
Eight teams will square off in the first leg matches of the FA Cup quarter-finals this Saturday, with four of them from the Super League, and the other four from the Premier League.
The highlight of the round is arguably the match between Pahang and JDT, the preview can be read here .
Sabah vs Negeri Sembilan
The match at the Likas Stadium will pit two second-tier sides, although one club are unarguably having a much a better season than the other. Relegation-threatened hosts Sabah have won only three out of 10 matches in all competitions this season, and two of those wins were recorded against third tier clubs, in their previous two FA Cup matches.
Negeri Sembilan meanwhile have done very little wrong this season, currently leading the second division, having recorded nine wins and one draw in all competitions. And unlike their opponents on Saturday, the two opponents the Deers defeated in the previous FA Cup rounds were Super League sides Selangor and Pulau Pinang.
The Rhinos' record at home has been equally dismal; two wins and three defeats in their past five matches, while Negeri have been exemplary on the road; four wins and one draw in their last five matches.
However their head-to-head record is a lot closer than many may suspect. Out of their past five matches, Negeri and Sabah have each won one match, with the rest ending in draws. Furthermore, the Deers have not won at Likas since 2006.
This encounter would be a good chance for the in-form Negeri to break that jinx, as well as to take a comfortable lead going into the second leg at home.
Terengganu vs Sarawak
Another East Malaysian side, Sarawak meanwhile will face 2011 FA Cup champions Terengganu at the Sultan Ismail Nasiruddin Shah Stadium. Although the hosts are currently playing in the second division and the visitors in the top flight, they are not separated too far away in the pyramid. The Turtles are second in the Premier League, while the Crocodiles are second from bottom in the Super League.
Terengganu have the edge in terms of current form, having won four out of five of their past matches, while Sarawak have won two and lost three.
Although Terengganu's home record is also good (also four wins in past five matches), Sarawak's record away from home is surprisingly competitive as well. David Usop's men have won three and lost two of their past five away matches.
Their five latest meetings too have been close. They each have won two encounters, with one match ending in a draw. However, one piece of statistic stands out; ever since 2005, out of 12 matches between the two sides that were hosted by the Turtles, the Crocodiles have won only one match.
It is rather unlikely for the underperforming Sarawak to add their second this Saturday.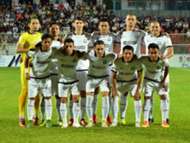 Terengganu. Photo from Terengganu FA Facebook
In the other match that will pit a Super League side against a second-tier side; Kedah will host PKNP at the Darul Aman Stadium. Both teams are currently in good form, with league leaders Kedah having won four out of five of their past encounters, while PKNP have won three and drawn two.
But unarguably, Kedah are definitely the favourites, having been unbeaten in all matches this season, as well as having won all five of their matches at home. Furthermore, PKNP tend to struggle comparatively on the road, having won two away matches, lost one and drawn one away match this season.
The two sides have never met before as the visitors were promoted from the FAM Cup at the end of last season, and tonight the high-flying Red Eagles may just give PKNP an introduction that they will not soon forget.