African All Stars
Osimhen's revenge: Is former youth striker finally ready for the next level?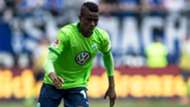 ---
COMMENT    By Solace Chukwu    

Follow on Twitter
---
Mastering control of raw potential is often a very apt metaphor for maturity. In that sense, this past weekend perhaps was a seminal point for Victor Osimhen.
It seemed for a while like he would be the latest footnote in a long list of unfulfilled under-17 forwards.
There is no more successful nation at that level than Nigeria, with five World Cup wins. Even more pertinently, a Nigerian player has won the tournament's Golden Boot in three of those five triumphs; while the strike rate in terms of progression does seem to be improving, for the likes of Femi Opabunmi, Sarki Emmanuel and Chrisantus Macauley there was ultimately disappointment.
The rise to prominence of Osimhen looked set to address a long-standing problem of Nigerian football: the lack of a dead-eye centre-forward. Not since the passing of Rashidi Yekini, the famed Super Eagles goleador who would have been 55 this week, has there been anything close to a sure thing, a player with the ability to ruthlessly home in on goal.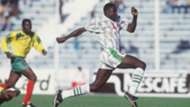 All angular and lithe, Osimhen seemed to tick these boxes more than others before him.
His scoring exploits at the 2015 Under-17 World Cup in Chile earned him a move to Germany, but it always seemed a problematic fit: Wolfsburg, whom he joined, are lacking in stability, and have been for quite a while. The constant upheaval, both managerially and administratively, would provide no kind of proper environment for fostering a promising young player.
It seems now as though the intervening period has been rather wasted, as has some of his lustre. The German side were eager to farm him out in the summer, and he suffered the indignity of a number of trials in Belgium and the Netherlands, before finally earning a loan move to Charleroi.
Not the most auspicious of clubs then, or even manner of arrival, given his promise and the fact that he is still only 19. He has, however, begun to find his feet, scoring four times in six appearances so far. His brace at the weekend, however, will have been particularly satisfying.
For one thing, it turned the game on its head, as Charleroi trailed 2-1 with five minutes to go till the end.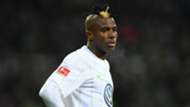 However, even more gratifying was the fact it came against Zulte Waregem, incidentally one of the sides that turned down the chance to sign him in the summer, citing a perceived proneness to injury. The feeling, however, was that he was not quite good enough.
The desire to prove the side that rejected him wrong will have been an added incentive for Osimhen, who was also involved in the opening goal. If indeed it was, and how can it not have been, it may signify that the player is now able to channel his ability by sheer force of will.
This usually is the point at which maturity begins, where latent energy, rather than burning like a wildfire, can be harnessed meaningfully. It could be the making of the player, an indication that he is ready for greater responsibility. There are parallels with a young Michael Owen taking the 2001 FA Cup final by the scruff of the neck, and bending it to his will after Liverpool had been under the cosh for so long against Arsenal.
That is not to say that Osimhen is that good; merely that he may be ready now to lead, and if flights of fancy are acceptable, then how far off an invitation to the senior national team is he?
Gernot Rohr does seem to rate him, having extended invitations to him in his early days as Super Eagles boss, all while the 19-year-old was barely getting minutes at Wolfsburg.
There really is something there, and while there are still a few rough edges, the diamond is just starting to peak out.