Mamelodi Sundowns
Mzikayise Mashaba axed by Mamelodi Sundowns for misconduct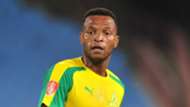 Mamelodi Sundowns have decided to part ways with Mzikayise Mashaba after the player was found guilty for misconduct.
He was told that his contract would be terminated with immediate effect following ill-discipline behaviour that saw him miss training sessions on a couple of occasions.
Sundowns media officer Thulani Thuswa confirmed the club indeed parted ways with the 28-year-old utility player.
"The club held a disciplinary inquiry following misconduct by Mashaba on May 10 during our match against Baroka. The player pleaded guilty and he was subsequently dismissed," Thuswa told City Press.
On the other hand, the player's agent Tim Sukazi sings a different tune, saying Mashaba has not received his clearance, because 'there are procedural and legal issues that need to be addressed, which they are working on now together with Sundowns'.
"As a matter of fact, he was never handed a clearance by Sundowns, but of grave concern is the timing of this decision as you are well aware that he is injured and will be laid off for a few months with an Achilles tendon injury," Sukazi said.
Mashaba has been linked with moves Kaizer Chiefs and Orlando Pirates in the past, who are said to be huge admirers of him and now that he is a free agent, they left-footed player can join either of them at any given time.