South Africa
Mokotjo can play for Bafana after regaining citizenship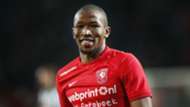 The Minister of Home Affairs, Malusi Gigaba, has, by the power vested in terms of Section 13(3)(a)(i) of the South African Citizenship Act, 1995 (Act No. 88 of 1995), allowed Mr Kamohelo Mokotjo to resume his former South African citizenship.
Mokotjo acquired Dutch citizenship in December 2016 and automatically lost his South African citizenship. The Minister approved the application after carefully applying his mind to a motivation submitted before him by the applicant stating the reasons for the request.
 
According to the Act, a South African shall cease to be a citizen if "he or she, whilst not being a minor, by some voluntary and formal act other than marriage, acquires the citizenship or nationality of a country other than the Republic".
The Act further stipulates that the Minister may, upon receipt of such an application, allow the applicant to resume his former South African citizenship if he is satisfied with the facts presented before him.