Bayern München
Minziro backs Jupp Heynckes to beat Zidane's Real Madrid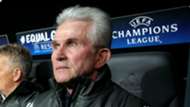 Bayern Munich's treble charge this season will continue against European champions Real Madrid on Wednesday, with Jupp Heynckes' side welcoming Cristiano Ronaldo and Co. to the Allianz Arena for the first leg of the Uefa Champions League semi-final clash.
Bayern come into the match in high spirits, with a sixth consecutive Bundesliga title already sealed. The Bavarians' 6-2 destruction of Bayer Leverkusen in the DFB Cup semi-finals last Tuesday means the treble is still very much on – something the club achieved during Heynckes' previous tenure at the club, in the 2012/13 season.
James Rodriguez will be tasked with providing the ammunition for Robert Lewandowski against his parent club, Real Madrid, though Bayern are just shy of being at full-strength.
Real are only third in La Liga, with arch domestic rivals Barcelona just one win away from sealing the title.
Goal spoke with former Yanga player and assistant coach, Fred Felix Minziro who gave his opinion on the Bayern Munich vs. Real Madrid showdown.
The former defender who currently manages new Premier League promoted side KMC has backed Jupp Hynckes to get one over Zinedine Zidane due to his experience.
Minziro said that Zidane has earned much respect in his past two seasons at Real Madrid but he doesn't think he will manage to get over the much experienced coach.
"This clash will be all about the two coaches, I can't see how Zidane will be able to contest with Heynckes in terms of technic in both legs," said Minziro.
"Zidane has done an amazing job in his era as Real manager but I think this time around they will go down," added Minziro.
Minziro said that, all Munich need to do is to stop Cristiano Ronaldo who is the world's best player and currently Uefa's leading scorer with 15 goals.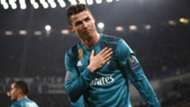 "Remember in 2012-13, when Bayern Munich were under Hynckes, how they stopped Lionel Messi? It was an amazing tactic which enabled them to come out winners by 7-0 after the two legs," said Minziro. 
However, Minziro said that the game will be very interesting to watch for the neutral fans because every team will try to implement the best tactics in both legs.
"The two teams met last season in the quarter-finals where Madrid emerged victorious and went on to win the title, but this time it will be an even more interesting game to watch because of the tactics which will be implemented by both mangers," said Minziro.