Transfers
Martial in, Shaw out: Who should stay or go at Man Utd this summer?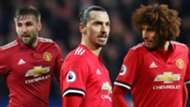 After Manchester United's early exit from the Champions League against Sevilla, the summer ahead will be a critical one at Old Trafford.
With manager Jose Mourinho still looking to make a real impression on his squad after two years in charge, this could be the transfer campaign which makes or breaks his United career.
Only seven of his current first-team players are men he has brought in, meaning he has the lowest representation of signed players in his squad of any of the managers at the Premier League's top six clubs.
Given his propensity to err on the side of caution on the field, it will take a successful transfer window to begin to win back some doubters. And who he decides to offload will be just as important as who he adds.
While only a couple of players have deals expiring this summer, there should arguably be more room made for newcomers as Mourinho finally looks to make this United squad his own.
Goal takes a look at the men who should stay and leave come the end of the season, as well as those fighting for their futures at Old Trafford.
---
Players who should go
---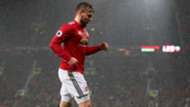 Zlatan Ibrahimovic  – The timing of Ibrahimovic's cruciate ligament damage could hardly have been more cruel. Having netted 28 goals in his first 46 appearances for United, he looked destined to end his career on a high by leaving a strong lasting impression on the Premier League. But that unfortunate injury against Anderlecht last April and the attempt to rush back within seven months has made his summer departure inevitable. The options open to Ibrahimovic are not what they would have been had he come off a full season this term, and there is a danger that a great career will fizzle out quietly as a result.
Chris Smalling  – He may have made 73 appearances in Jose Mourinho's 110 games in charge of Manchester United but, in truth, Smalling's stock has been on the wane in recent times. A wonderful run of form in the calendar year of 2015 has given way to a lengthy period of inconsistency and he should no longer be the automatic pick he was under Louis van Gaal. United undoubtedly need to strengthen at the heart of defence, and while his experience could make him a worthy back-up, it would probably be better for the club to make the same decision on Smalling that Gareth Southgate has already made at international level.
Michael Carrick  – The club captain confirmed ahead of the Champions League exit to Sevilla that this will be his last season, and it is the right decision for all involved. With Nemanja Matic having arrived at the club, there was simply no space for Carrick to make an impression anymore, even after he had overcome heart trouble to resume his season. His experience will be hard to replace, though.
Daley Blind – While injury has kept him sidelined over the last couple of months, Blind's absence has hardly been felt such was his lack of impact on the first-team picture this season. Very much a signing in Van Gaal's 'multifunctional' vision rather than Mourinho's push for 'specialists', Blind knows his time at Old Trafford is coming to an end despite the late collapse of his touted January move to Roma. Father Danny recently admitted it was "not illogical" that United would look to offload his son this summer.
Luke Shaw  – The dramatic change in trajectory of Luke Shaw's career in the last few years has been one of the real storylines of English football. Arriving in 2014 as a £30 million teenager and a huge prospect ,he saw his first season troubled by constant niggles, his second decimated by a horrific leg break and his most recent two campaigns dogged by his inability to force his way into Mourinho's plans. Having been regularly doubted in the public domain by his manager, it would appear best for all concerned for the former Southampton star to start afresh elsewhere in 2018-19.
Timo Fosu-Mensah  – He looked to be one of United's great hopes during Van Gaal's last season at Old Trafford but Fosu-Mensah hasn't been able to make any real impression since. After being massively underused by Mourinho in 2016-17, he has done a steady but unspectacular job this term for Roy Hodgson's Crystal Palace. In reality, United will want a far more experienced and natural right-back to succeed Antonio Valencia than the Dutchman and they may be best trying to get Palace to make his Selhurst Park stay permanent in the summer.
Marouane Fellaini  – The Belgian appears to have made the decision in his mind to leave Old Trafford this summer, with the contract United have offered for next season and beyond remaining unsigned just three months before his current deal runs out. After five years with United, the David Moyes signing would be able to leave for free, safe in the knowledge that he has outstripped many people's expectations for his spell at Old Trafford. However, if the Red Devils are to move forward and build a squad with a more United feel, then Fellaini's departure may be best for all concerned.
Matteo Darmian  – Having not started a league game since October's closed-shop performance at Liverpool, Darmian's future looks almost certain to lie away from Manchester United. There has been significant interest in his signature from Italy and it makes a huge amount of sense that he will return to his homeland once the current campaign ends.
---
Players who should stay
---
David de Gea  – Perhaps United's biggest task this summer will be persuading David de Gea to spend the next five years and beyond at Old Trafford. While the Spaniard still has a year to run on his current contract and will inevitably see the club pick up their option for 2019-20, United would love to kill off any speculation regarding the long-time interest of Real Madrid by tying him down to a deal which would see him commit the heart of his career to the Red Devils.
Victor Lindelof  – He hasn't had the most memorable of debut seasons in the Premier League, but Lindelof has done enough to suggest he has a future with United at least for the foreseeable future. After a rocky start, the Swede has gradually improved in the red shirt and while there are still some rough edges about his play – as most recently evidenced against Crystal Palace – he has done enough to suggest he can be an able back-up at worst going forward.
Eric Bailly  – He might still occasionally have a rash side to his game but Bailly is unquestionably the best natural defender of United's current crop. The injury he picked up on international duty with Cote d'Ivoire in the autumn ripped the heart out of his 2017-18 season, but he has returned in recent weeks to remind everybody just how important he is to the United cause.

Marcos Rojo – Having struggled for long spells under Louis van Gaal, Rojo has been a revelation since being switched to centre-back by Mourinho. The Argentine often flattered to deceive in the left-back role but since his current boss redeployed him at the heart of the defence, he has developed a reputation for being a far more solid and uncompromising defender. He was last week signed up to a new three-year deal with the now customary one-year option, ensuring his immediate future will be spent in United red.
Paul Pogba  – This might be one of the more uncertain spells of Pogba's relatively young career so far but the Frenchman will not be given up on in a hurry. His form over the last couple of months has suffered a dip and his manager has had some veiled criticism for him in public, but this is still the man who was United's shining light prior to Christmas and the club will not give up on their £89.5 million investment in a hurry.
Alexis Sanchez  – The Chilean has had a very underwhelming start to life at Old Trafford but more will be expected next season once he has had a full pre-season with his new team-mates to truly settle. Mourinho will have to work out a way to fit Sanchez into his line-up without upsetting other established stars going forward, and that might be one of the manager's biggest headaches going into 2018-19.
Romelu Lukaku  – His £75m arrival at Old Trafford last summer caused a real stir, but Lukaku has been worth every penny so far having bagged 25 goals in 44 appearances. He may have had some teething problems before Christmas, but he has quickly begun to develop in all the areas which some had worried about when United snapped him up and all the signs are that he could be a huge weapon for the club for a number of years to come.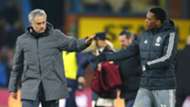 Anthony Martial  – The Frenchman might be courted by other giant clubs of the modern game but United should make it clear that he has a great future ahead of him at Old Trafford. The recent arrival of Alexis Sanchez has complicated matters for Martial as he looks to assert himself as the first-choice option on the left side of attack once more, but he has the ability to make Jose Mourinho's mind up for him. His headline-inducing £45m (and counting!) transfer fee seems a snip these days.
Jesse Lingard  – Players like Lingard are worth their weight in gold and then some. His affinity to the club means he is unlikely to get itchy feet, and he has proven more than willing to play the squad member role. What's more, he has hit a run of career-best form this season and staked a claim for one of the much sought-after starting roles in the Old Trafford forward line.
Ashley Young  – The best crosser of a ball at the club, Young has also become the first-choice left-back this term as Luke Shaw's struggles have continued. And while he may well find the club making a concerted push for extra resources in that position this summer, there should be no desire to force out a player who can play in either full-back slot and both wing berths at a stretch too.
Marcus Rashford  – The recent talk of a loan deal for the young striker was never going to materialise, and United should do everything possible to make Rashford a centrepiece of the club going forward. His brace against Liverpool reminded everyone of the player he already is and at 20 he should only get better in the years to come.
Sergio Romero  – Nobody in their right mind is going to offload an international first-choice goalkeeper who is more than willing to play second fiddle at club level. Romero is a real curiosity in the modern game, as his lack of minutes behind David de Gea will again have little bearing on his position as Argentina's go-to No.1 come World Cup time.
Antonio Valencia  – He is starting to show signs of the ageing process and may well be best replaced in the first-choice right-back slot in the season ahead but Valencia remains a good man to have around as a back-up. His excellent 2016-17 form was always going to be difficult to match this term, yet he has still done enough to be kept on as right-sided cover at the very least.
Nemanja Matic  – After a blistering start to life at United, Matic's form took a dip for a significant stretch. However, he has found his feet once more of late and has proven to be one of the club's key players in their improved league form in February and March. The Serb provides the anchor in midfield they need to offset the attacking instincts of those around him, and thus is currently among their list of most indispensable players.
Scott McTominay – After making a significant breakthrough this term, the young Scot is likely to face even more competition for places next season if United make the required additions in the engine room. However, he has been trusted enough by Mourinho so far to suggest that he will still have a decent role to play.
Joel Pereira –  The young Portuguese might have conceded a calamitous goal at Old Trafford recently when playing for the Under-23 side under the watchful gaze of Jose Mourinho but his manager has already boasted of him being the best goalkeeper of the next generation in his homeland. He should continue to make strides as a capable third-choice option.
---
Playing for Man Utd future
---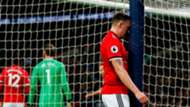 Phil Jones  – One of a crop of Sir Alex Ferguson's latter signings still plying their trade for United, Jones has had a somewhat rollercoaster career at Old Trafford. Spells of convincing form have often been followed by examples of great inconsistency and long stretches out of the picture due to injury. Overall, the jury has remained out on Jones' long-term validity in Mourinho's plans for the club and this summer could well see Jones moved on.
Juan Mata  – United took up their option for the Spaniard in January, theoretically extending his stay until 2019. However, in practice, they were merely protecting their investment by taking him off the free-transfer market this summer. They now have to decide whether to make Mata a part of the picture for years to come or cut loose ahead of the final season of his Old Trafford deal. Approaching 30, the former Valencia and Chelsea man could be the sacrificial lamb going forward as Alexis Sanchez is fitted into a more cohesive forward line. A positive end to the current campaign could inform United's decision on his future.
Andreas Pereira  – The Brazilian looked primed for a potential breakthrough season at Old Trafford before announcing to Jose Mourinho that he wanted more regular football with Valencia instead. While he has been a far more regular member of the Spaniards' first team than he would probably have been for United, the emergence of Scott McTominay – his replacement in the Reds' squad – has complicated matters and United will have a decision on their hands this June.
Ander Herrera  – Like compatriot and close friend Mata, Herrera has had his contract option picked up for next season but that could well be just United's way of ensuring they could command a fee for him this summer. Depending on what the club does to address its needs in the midfield over the close season, Herrera could be a useful bargaining chip. His form in 2017-18 has failed to match what he produced in his Sir Matt Busby Player of the Year award-winning campaign last time around and United need a more forceful regular presence in the engine room. Could still do a job when called upon next term, but will that be enough for United to turn down a decent bid in the summer for a player with one year left on his deal?