Kia Champ into the Arena - Global Glory for Colombia!
From Malaysia to Argentina, 16 national champions from around the world came together in Moscow to contest the Kia Champ into the Arena tournament finals on June 30, 2018. 
National pride was on the line, along with the chance to get into a 2018 FIFA World Cup clash from Kia's skybox! 
The competition in the group stages was intense, and there was no shortage of surprises as Panama and Kyrgyzstan progressed into the knockout stages. The Latin American sides also performed strongly - with Mexico, Argentina and Colombia all joining Panama in the quarter-finals.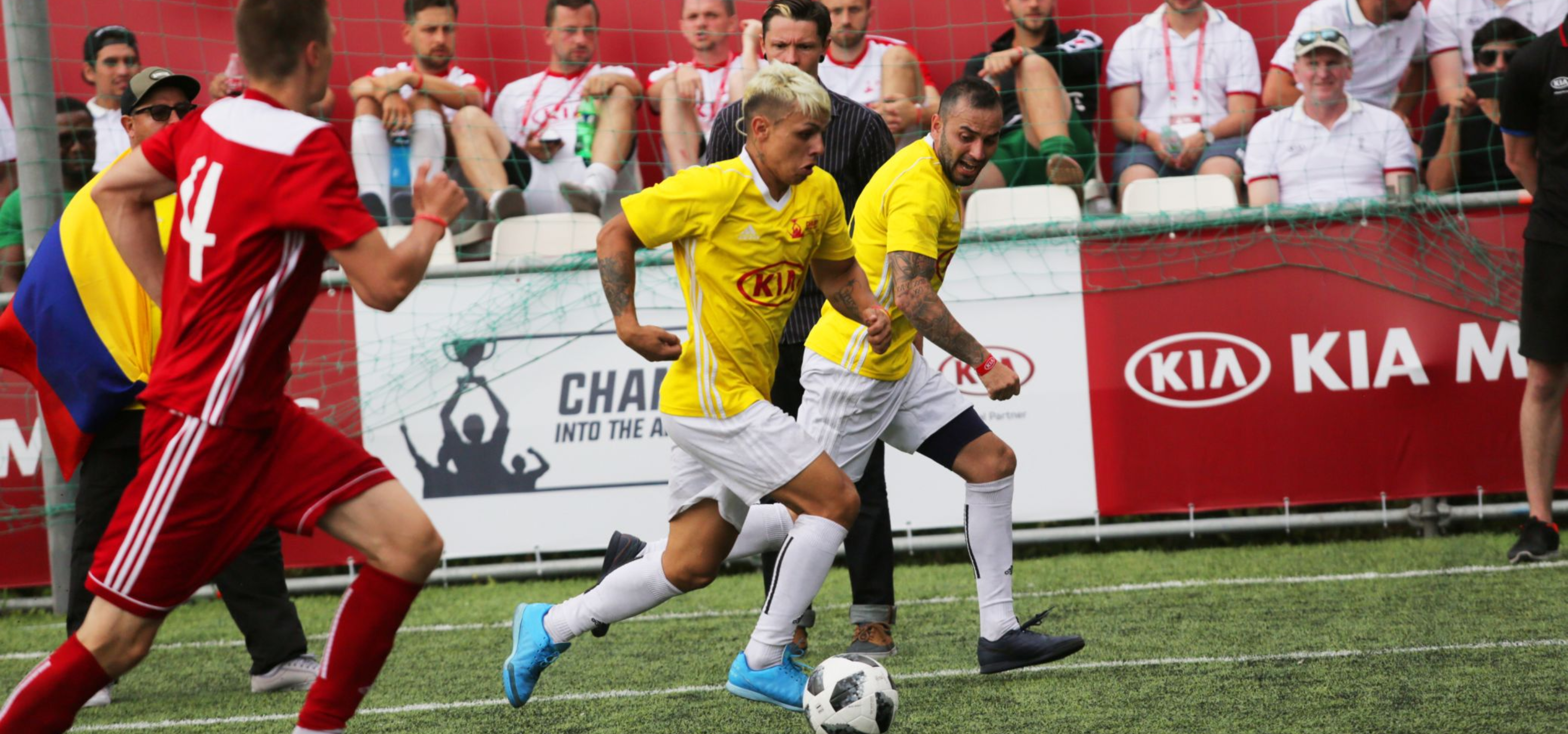 With the temperature soaring, the action in the elimination stages stepped up again, with a brilliant range of skills on display.
The Russian team matched the brilliant performances of their national side as they triumphed over Argentina and South Africa to reach the final. But there could only be one winner - Colombia saw off Poland and Mexico in the knockout stages, before a superb performance saw them past Russia, becoming the world champions in the Kia Champ into the Arena Final! 
With the players celebrating wildly, Kia had one final surprise left for the teams: 2010 FIFA World Cup-Winner and Spain legend Cesc Fabregas arrived to meet them and present the winners with the Kia Champ into the Arena Final trophy!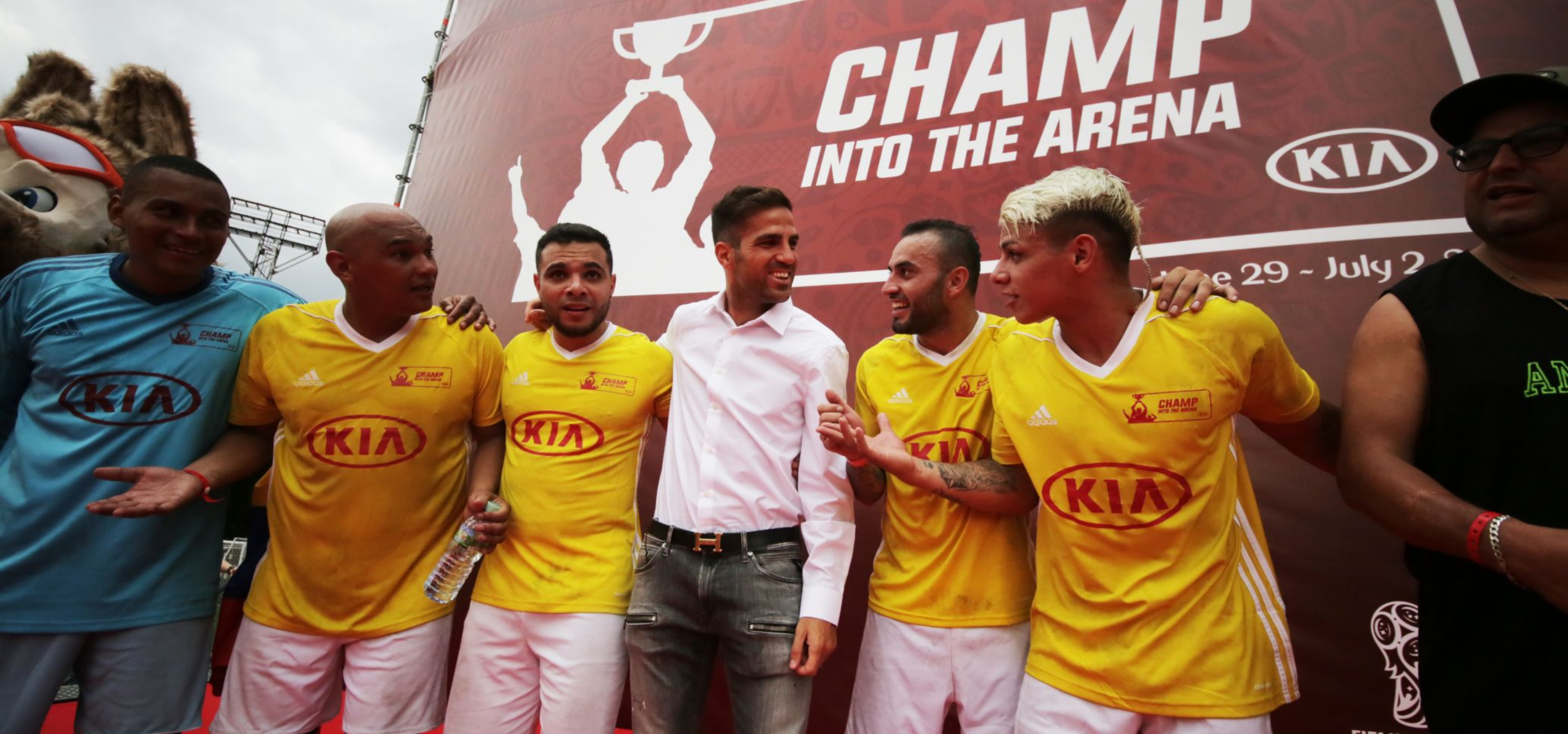 Relive all the festivities and Champ Into the Arena with Kia.