ISL 2017: Rene Meulensteen wants a change in footballing culture as he searches for supremacy with Blasters
---

BY NISANTH V EASWAR   

  Follow @Niktheblue94 on Twitter
---
It has not been happy times for Kerala Blasters and their supporters in the Indian Super League (ISL) so far. After all the hype in pre-season about both coach Rene Meulensteen and players like Dimitar Berbatov and Wes Brown, the team got off to a bad start and are yet to register a win in the league after four games. 
Whatever is the project that the Dutchman is undertaking at Kerala Blasters, fans need to remain patient. The side does not sit back against teams anymore and as clearly witnessed in their defeat against FC Goa last week, the changes that Meulensteen is trying to bring about in the team's style of play are ones that take time. 
One might argue the fact that other teams, who are also competing with revamped squads, have taken less time to settle into a rhythm. But Rene Meulensteen is on a mission to completely change the footballing culture around here and his ideas are crisp and clear.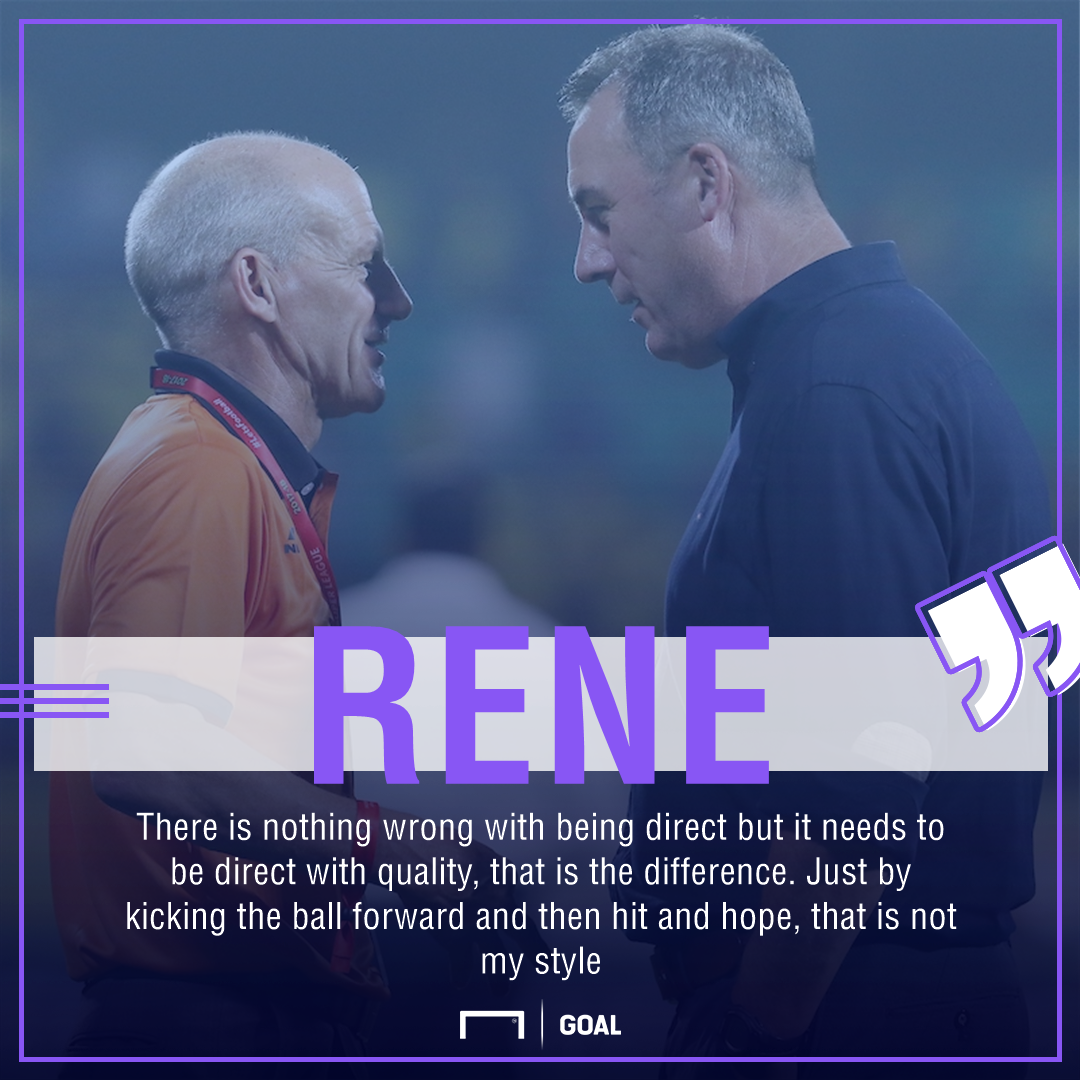 "There is a different way of going from back to front [in modern football]. There is nothing wrong with being direct but it needs to be direct with quality, that is the difference. Just by kicking the ball forward and then hit and hope, that is not my style," speaks the Kerala head coach.
"If you are up against teams defending with a very high line, you want to go in behind as quickly as you can. That requires good vision from your centre-backs, fullbacks or your midfielders. Also, it requires the right times for people to run in behind. That needs to come together - the vision, the execution and the run."
"These are learning curves," began the 53-year-old, who once assisted the great Sir Alex Ferguson. "Sometimes, teams are very deep. So the spaces are more in front. You know you need to break lines. That requires a higher level of skill because you need to link the ball together and the more passes you like to string together, the more chances that it goes wrong."
"All these things take time and every time in training, we hope to get the players a little bit better."
When a superstar footballer starts playing in India, he has to be mentally ready for a lot of misplaced passes. If he happens to be a striker, he needs to accept that people playing behind him will fail to pick out his runs most of the time. Some of these players speak a very different footballing language. Meulensteen is trying hard to decrease the language barrier.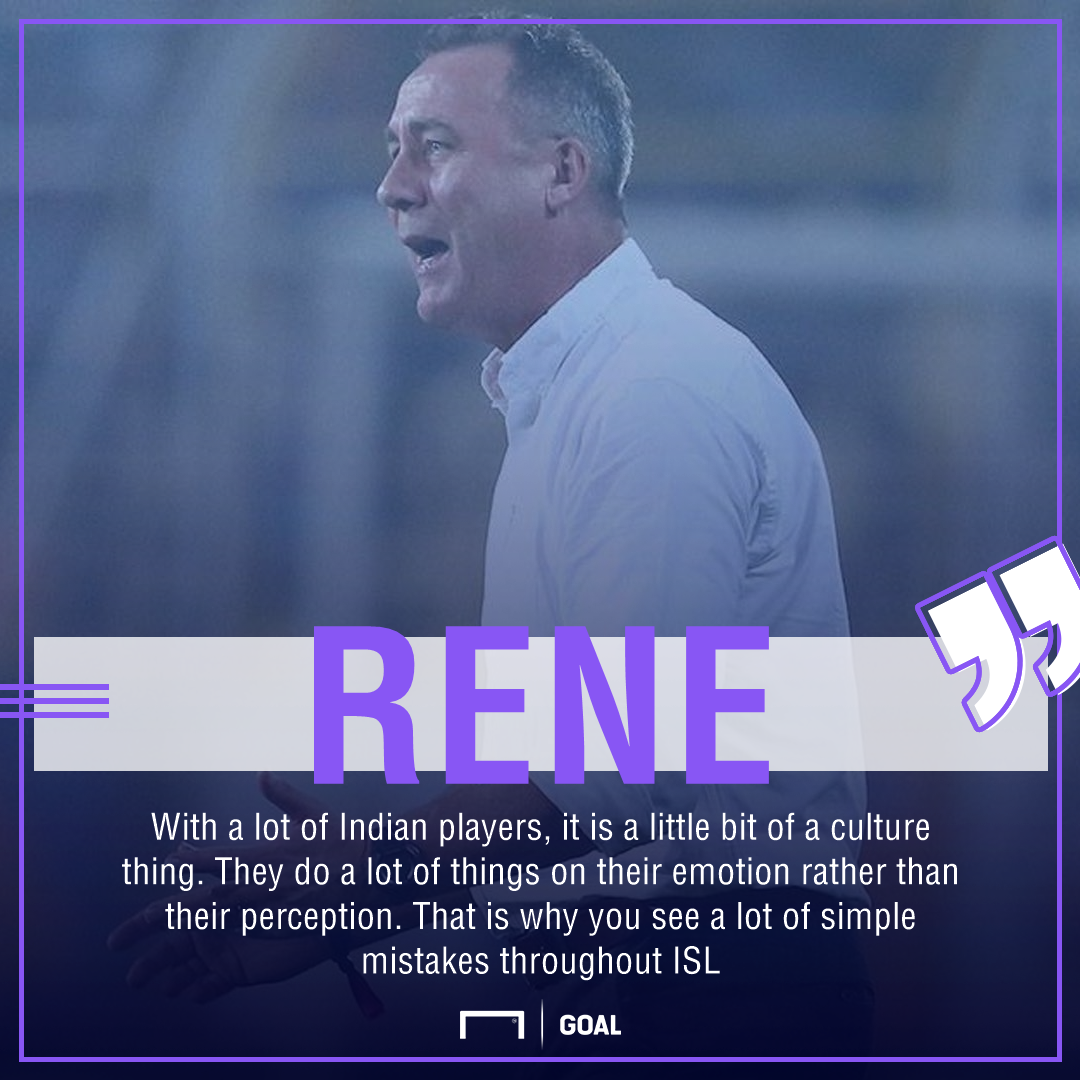 "It is very hard to correct [tactical mistakes on the field] when the game is on. Do bear in mind that players like Berbatov, he is used to playing in certain games like these, so half a word and he understands."
After all, the majority of the squad is made up of Indian contingent and Meulensteen is very frank when speaking about the difference in footballing cultures. Unlike other coaches, he has no plans to give out compliments to his Indian players unless they are performing at the level he wants them to attain.
"With a lot of Indian players, it is a little bit of a culture thing. They do a lot of things on their emotion rather than their perception and the thinking about that. That is why you see a lot of simple mistakes throughout the league. That is one of the learning curves that the Indian players need to take on board. Play according to what the plan is  and don't just go 'Ooooh'!" 
"Foreign players who have played at a very high level understand when I do this," explains Rene who makes a football-based tactical gesture using his palms, "they know, I don't have to explain. An Indian player will probably be like, 'What the hell are you talking about?'."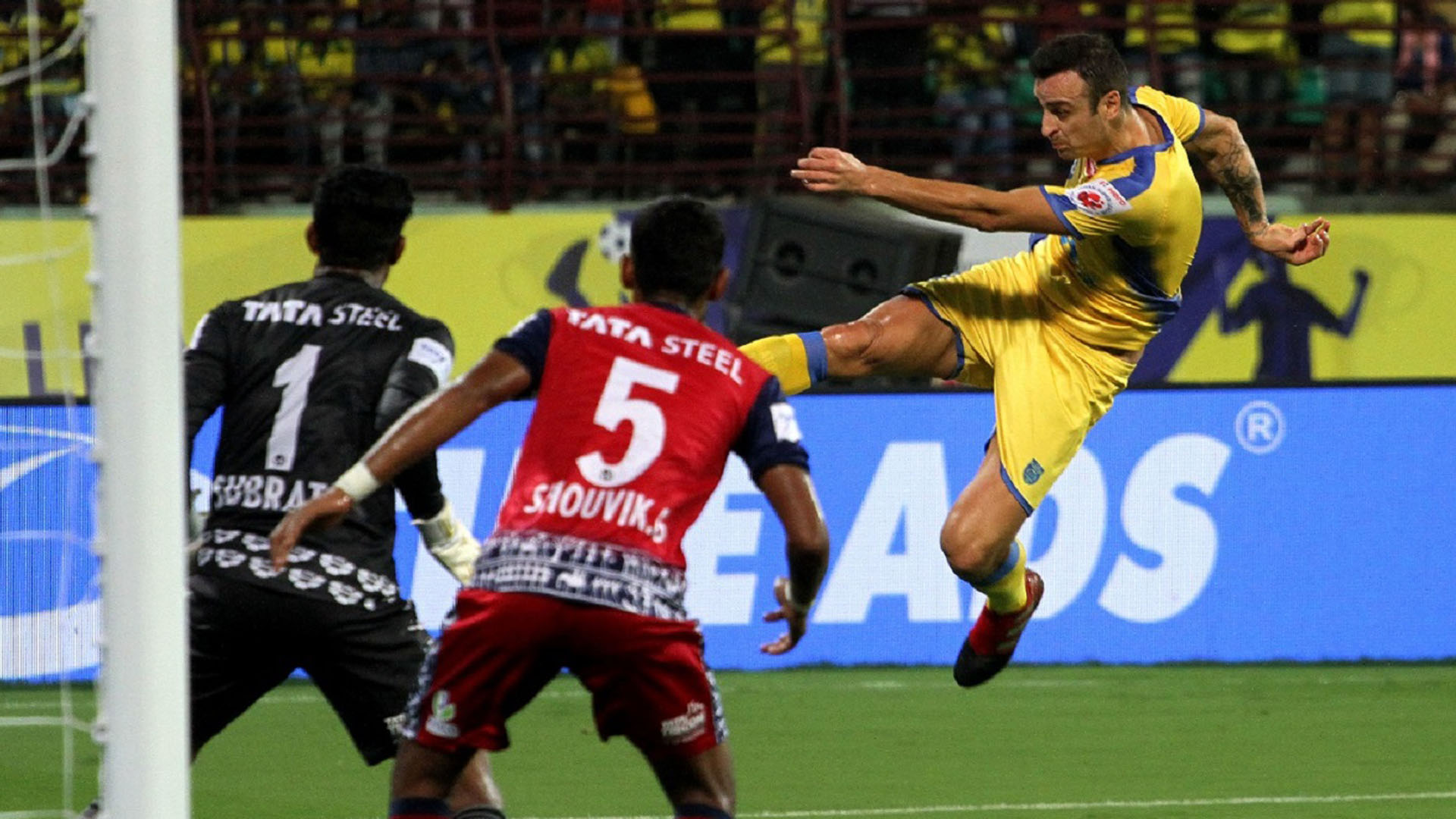 However, as the former Fulham manager says, "Again, all that is hard and part of the process." And he is not in a hurry since he knows things are going to take time to fall into place.
"I hope so [to bring that culture to Kerala]. You know what? If things click... And it can't be clicking now because if it would have clicked now, I would tell you that it would have been a coincidence."
FC Barcelona, over the years, have developed their version of the tiki-taka. Arsenal, despite the lack of league success, embodies beautiful football. Every club has their unique identity and why can't it be the same for an Indian Super League side?
"I want to create a level of performance for our players, home and away, so they know that this is us, this is our identity. It is based on a process of work on the training pitch."
Kerala might be off to their worst start ever in ISL but Rene is positive about his team finding their feet. It is a matter of being patient.