Minerva Punjab
I-League 2018-19: Minerva Punjab sign Colombian centre-back Jorge Caceido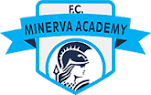 Minerva Punjab have roped in the services of Colombian centre back Jorge Caceido, Goal can confirm. 
The 23-year-old centre-back made his debut in Asia with Thinadhoo Sports Club in the Maldivian Premier League last season.  He helped the island club to the fourth position in the League and reach the President's Cup semi-finals. 
"Maldivian football had helped to broaden my perspective on Asian football and culture, particularly South Asia. I learnt how to appreciate and adapt to the lifestyle and the way football is played in this part of the world. This experience would come in handy when I link up with Minerva, especially when we play in the AFC Champions League."  
He is expected to partner Lancine Toure at the heart of defence. 
"Even if at certain points of the season when the going gets tough, the fans can be assured that I will give nothing less than 100 per cent on and off the pitch. I am ambitious so I want to win every competition which we are playing in. Under my stewardship, Thinadhoo has one of the best defensive records last season. I intend to replicate that with the Warriors," said Caceido.
The Chandigarh-based club have had a disappointing start to the season as they won only once in five matches and are currently in the seventh position in the table. They have struggled to find the net in the absence of Yu Kuboki who is expected to return in their next match against East Bengal on December 4.