I-League
I-League 2018-19: Edwin Vanspaul eyeing top three finish with Chennai City FC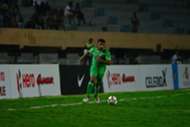 Chennai City FC enter the twelfth edition of the I-League with newfound optimism as they attempt to shrug off a rather disappointing 2017-18 season. Singaporean Akbar Nawas was handed the task of steadying the boat ahead of the new season.

Goal caught up with midfielder Edwin Vanspaul who is hopeful of a fruitful season under the new manager.
Edwin was vocal about the team's unimpressive home record last season. Chennai City won just two of their nine games at home and were involved in as many as four goalless stalemates.

However, the midfielder is confident of putting on a good show this season. Edwin believes that a top three finish is achievable if the team can win all their home games.
"We drew five or six home matches last time around. We want to win all (home) games this season and it shouldn't happen like last time around. If we had won these matches last season instead of drawing them, we would have finished third or fourth. So we hope not to lose or draw any of our home games this time.
"We did pretty well in our matches in the pre-season. We want to finish in the top three. As a team, we will try our best to make it possible. So this is our motivation for the season."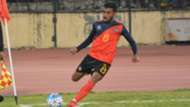 Edwin was full of praise for new head coach Nawas. He feels the team is in capable hands and the Spanish flavour in the squad promises good returns.
"The new manager has a vision. He has worked with a lot of teams in the AFC Cup. We played some good football in the pre-season with a bit of Spanish touch. We have some good Spanish players and we try to play their brand of football.

"He is a good manager who wants us to move the ball amongst ourselves and put a good performance. He always wants to play the ball from the back and involve all the players. He knows the team well and I think we can do a good job with him this season."
Although the I-League trophy hasn't landed in Kolkata since 2015, Edwin believes that the heavyweights East Bengal and Mohun Bagan still remain favourites.
"East Bengal went abroad for their pre-season like most ISL teams and got some good exposure. Mohun Bagan just won the Calcutta Premier League. They have a very good side. So mostly these two teams will be the main title contenders."
Edwin is contracted to Chennai City but the midfielder has not ruled out a move to the Indian Super League (ISL) in the future. He believes that it is important to get maximum exposure in the I-League before plying his trade in the ISL.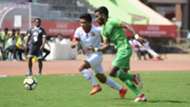 "My team owner is the one who talks to clubs on my behalf. There were talks but nothing materialised. The payment I would have received was not up to the mark. My owner wants me to play here for another year and I'm very happy to be a part of Chennai City. 

"I want to play in the I-League for one more year. It is not a good idea to sit (on the bench). I think that I can play more in the I-League than in the ISL," he concluded.