Lipuli
Gossip: Lipuli star Salamba wants Yanga move over Simba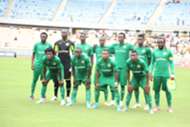 Lipuli's Adam Salamba has indicated he favors a move to Yanga over rivals Simba.
Both Dar es Salaam clubs have been watching the player as they look for midfielder reinforcements.
A source close to the player revealed that Salamba wants more playing time something which he thinks will be easy at Yanga than Simba who have a lot of players in the midfield area.
Simba boss Pierre Lechantre is after an attacking midfielder who will add more firepower up front to challenge Shiza Kichuya and Said Ndemla.
He is also keeping tabs on Azam's Idd Kipangwile while a deal for Yanga's Obrey Chirwa has also been discussed.
Salamba won March player of the month award and he scored the opening goal in the 1-1 draw against Simba on Saturday.