France
France's second string better than England's top dogs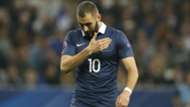 ---
COMMENT
---
It was less than a year ago that Eder stunned the whole of France by condemning Didier Deschamps' side to runners-up behind Portugal at Euro 2016. Beaten 1-0 after extra-time in front of their home crowd, it would almost have been understandable if there had been some kind of hangover for Les Bleus.
Admittedly, their World Cup qualifying campaign started in inauspicious circumstances as they were held to a poor draw against Belarus, but since then, the French have gone from strength to strength, recording victories over Sweden and Netherlands to make themselves firm favourites to reach Russia 2018 from Group A.
Portugal's talents are struggling
Deschamps has rejuvenated and reinvigorated the squad, although his task in this regard was eased by the fact that France are producing such a formidable stream of international-class players. The rate at which youngsters is coming through is so prodigious that no other European nation can match them.
Kylian Mbappe is the latest bright young thing to have caught the eye, and the 18-year-old Monaco striker is emblematic of the way French football has bounced back from the disappointment of last summer. The teenager is fresh, enthusiastic and fearless.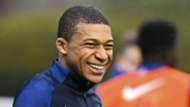 And he is not the only one. Deschamps' squad for Saturday's World Cup qualifier against Luxembourg and next week's friendly with Spain has an average age of just 25. 
Perhaps what is most incredible about the pool that the France boss has to pick from, though, is the players who are not present. 
Even if Paul Pogba, the world's most expensive player, who was named in the initial squad but has since pulled out due to injury, and the retired Franck Ribery, still a force at Bayern Munich even in the twilight of his career, are overlooked, the talent Deschamps has been able to ignore is quite staggering.
In attack, for example, he has chosen to leave out Real Madrid striker Karim Benzema and Lyon forward Alexandre Lacazette, who has been tipped for a giant move in the summer. Bayern winger Kingsley Coman is injured but is replaced seamlessly, while in the midfield Monaco's Tiemoue Bakayoko has omitted despite some monstrous displays in the Champions League.
Jekyll & Hyde Bale costs Wales dearly
"Everyone picked is a good player," Arsenal's Laurent Koscielny told the media on Thursday when questioned about Benzema's ongoing absence. "We've got an offensive palette full of different styles. Karim could adapt wonderfully with those who are here."
Even in the rearguard, there is a good degree of quality absent. Raphael Varane and Lucas Digne play for arguably the two biggest sides in the world in the form of Real Madrid and Barcelona respectively, while Aymeric Laporte is considered a hot prospect in the middle of the defence.
Admittedly there are mitigating circumstances, such as return from injury, that are keeping some of these players from breaking into Deschamps' panel, but, nevertheless, these are men who possess such talent that they would be starting, regardless, for most national teams. Instead, they are not even on the bench – they are training with their clubs along with a dribble of other players during this off week.
Earlier this month, a week before naming his squad, Deschamps highlighted the quandary he faced when he said: "In the next squad, there are those who I will take and those who I will not pick but who deserve to be there."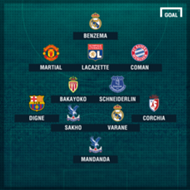 The obvious point of comparison is the England team. Despite boasting a more financially powerful league, manager Gareth Southgate has a relative dearth of options to select from. Scanning through the names of the squad called up to face Germany and Lithuania, it is difficult to pick out any that Deschamps would be enthusiastic to claim, while the likes of Jake Livermore would simply not even be a blip on his radar.
England, of course, have their injury issues too, most notably with Harry Kane and Jordan Henderson injured, but there is little doubt that a selection of France's second string could overcome their near neighbours' top squad.
In equal part, this reflects on the scarcity of domestic talent in the Premier League, but also the formidable French system. And with the likes of Alban Lafont, Christopher Nkunku, Lucas Tousart and Maxime Lopez all in the Under-20 squad this week, there is no sign of the talent abating. 
Euro 2016 may have ultimately been a disappointment, but with the sheer volume of talent in their ranks, there is sure to be reason for France to cheer just around the corner.