World Cup
Gianni Infantino: 2022 World Cup could be the best ever
FIFA president Gianni Infantino has lauded the progress made in Qatar as they continue their preparations in order to the host the 2022 World Cup.
"The stadium is very impressive. When you enter here you can immediately feel how imposing it is, and you can see the progress which is being made here four years before kick-off," he said during a visit of the 40,000-capacity Al Wakrah stadium that will potentially host the matches up to the quaterfinals.
The 48-year-old spoke of the significance of the World Cup to be hosted by the Gulf nation wherein fans will be able to experience something unique.
"I think this World Cup is extremely important, not only for Qatar but for the whole region. This World Cup is a unique opportunity – a chance to show the world what this region can offer; for football, but also for anybody in the world to come and visit a beautiful place, learn about a new culture and meet new people," said Infantino.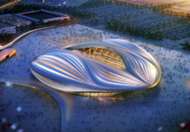 He also reflected on the recently staged World Cup in Russia and expects the one in Qatar to surpass any given expectations.
"There are many lessons we can learn from Russia. The first one is how to welcome so many people – 1.5 million people headed to Russia to enjoy the World Cup and they were all welcomed in a way that was unexpected to many. There were many fears about Russia, but it turned out to be a very safe World Cup, a very welcoming World Cup, in a country that made fans feel good.
"The whole population contributed to that and I'm sure the same will happen here in Qatar. The Russian World Cup has been the best ever but the World Cup in 2022 in Qatar – I am sure – will be even better."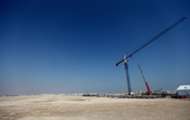 Speaking on Infantino's visit, H.E. Hassan Al Thawadi, Secretary General of the Supreme Committee for Delivery & Legacy (DECC), commented, "As always, it's a pleasure to welcome the FIFA President back to Qatar to witness the huge progress we are making. This has been a landmark visit, with him experiencing Doha Metro for the first time and visiting Al Wakrah Stadium, which we are looking forward to launching in the very near future."