A-League
FFA committed to reform says Lowy
Goal Australia Chief Editor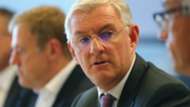 Football Federation Australia (FFA) has reiterated its commitment to constitutional reform following meetings with FIFA officials amid reports the national governing body's desire to stall was rejected.
FFA chairman Steven Lowy and CEO David Gallop met with FIFA president Gianni Infantino and other senior officials in Zurich on Wednesday.
In a statement released on Friday, FFA declared Lowy and Gallop had discussed "a range of issues" with the likes of Infantino and FIFA secretary general Fatma Samba Diouf Samoura, chief among them the expansion of FFA's voting congress.
Last year, FIFA demanded FFA include a broader representation of stakeholders, with Australia having the lowest number of voters - 10 - when electing board members of any national football association in the world.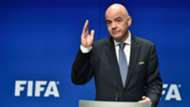 Among the most vocal advocates for change are the 10 A-League clubs, who have just one vote between them - the state and territory federations hold the other nine.
A-League clubs warn against FFA reform delay
There have been widespread reports in the Australian media that Lowy and Gallop hoped FIFA would allow them to delay reform but the Herald Sun has claimed the FFA bosses were denied their wish.
FFA has committed to consulting stakeholders "in the coming weeks" as part of a plan to implement changes to its congress and voting structure by the end of March when it will hold an extraordinary general meeting.
"The day at FIFA was a further reminder of the goodwill and respect that exists between FIFA and FFA," Lowy said in a statement.
"It was important to illustrate the growth and development of the game in Australia and in particular to outline football's opportunities and challenges in the uniquely competitive environment of Australian sport. We came away confident that we will be able to move quickly to put in place some changes to our structure that will set the game up for further success in the years ahead."
If FFA was to reject FIFA's calls for reform the Australian governing body could face sanctions, which could include suspension from international football.
The unopposed election of Steven Lowy in 2015 to replace his father Frank as FFA's chairman is understood to have prompted FIFA and the Asian Football Confederation to investigate football's governance in Australia.