NxGn
Federico Chiesa, Fiorentina's NxGn hotshot with big shoes to fill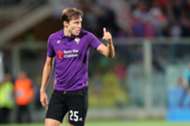 A host of young footballers with famous fathers have started to make a name for themselves in recent months.
Justin Kluivert, once of Ajax, now at Roma, and Paris Saint-Germain's Timothy Weah are both following in the footsteps of Patrick and George respectively, but there is another bright attacker with an arguably less glamorous predecessor who is making an even bigger impact in Florence.
Federico Chiesa, son of former Sampdoria, Fiorentina and Parma forward Enrico and partner in crime with Giovanni Simeone, son of Diego, has enjoyed a wildly encouraging if somewhat understated rise in the capital of Tuscany, though Chiesa's performances have led to speculation of a big-money move to Juventus or Chelsea in the coming months.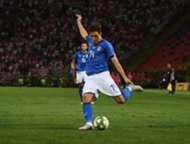 Blessed with a deft touch, the ability to commit and confuse opposing defenders and an exemplary work ethic, Chiesa does not quite possess the goalscoring touch of his father - an average of three shots per game in 2017-18 yielded only six goals - but his well-rounded attacking attributes ensure he is far from one dimensional.
With an average of 2.6 successful dribbles and 1.9 key passes per game this season, Chiesa has picked up from where he left off from last year, while his average of 1.4 tackles per game lends itself to his high workrate.
Such productivity will always lead to recognition from Europe's richest sides, which can cause youngsters to focus on other things rather than their footballing development. But Chiesa, who won his eighth and ninth caps for Italy during the recent international break, doesn't think any furore around his future will have a negative effect on his performances for La Viola.
"I'm just thinking about proving my value all the time, even if those numbers [€60m] seem a bit exaggerated. My only priority is to show, Sunday after Sunday, who Federico Chiesa is. I'm happy here at Fiorentina. I'm only thinking of the next game."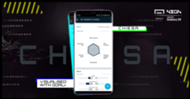 A move away from Fiorentina may take place in the not-too-distant future for Chiesa, whose heartwarming celebration with his younger brother Lorenzo after his recent goal against SPAL went viral on social media last month, but the winger won't suffer from delusions of grandeur if his father's comments are anything to go by.
"Federico hasn't changed at all despite becoming so popular. He is still humble and keeps the same friendships," Enrico said. "He still wants to grow professionally and studies his opponents on video. He is never tired of learning. His secret is training very hard every day."