WTF
EXTRA TIME: Kaizer Chiefs pay respect to former coach Butler who passes away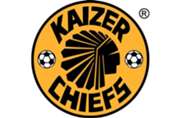 Butler was the Kaizer Chiefs head coach on three occasions, winning 13 trophies in total.
Similar to Steve Komphela's task at the club now, Butler had often taken over a team in transition. His accomplishment is that he went onto to maintain success at one of South Africa's most popular and successful teams.
He had also worked with the Chiefs youth development department in the past. His stints as head coach at the club were in 1988-89, 1991, and 1995-96.
Our deepest condolences to the family & friends of our former coach, Jeff Butler after passing on this morning. May his soul RIP #Khosi4Life

— Kaizer Chiefs (@KaizerChiefs) April 22, 2017
Sad news! Jeff Butler is chiefs through and through! https://t.co/SBBfKcQYIJ

— Good Hair (@GoodHair99) April 22, 2017
Very sad news about Jeff Butler…

A record four league titles in SA, including three during his four stints with Kaizer Chiefs. https://t.co/jKZ7RgADoE

— Joe Crann (@YesWeCrann) April 22, 2017