Transfers
EXTRA TIME: Ertugral - South African stars and Lebo Manyama not good enough for Europe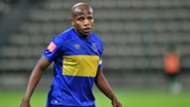 Lebogang Manyama moved from City to Konyaspor and his form hasn't been good in Turkey, to say the least.
However it is time for Manyama to relax because Ajax Cape Town coach Muhsin Ertugral is taking blame for the transfer.
Seriously, this was part of a Zola Doda interview where the Turkish coach was surprised that South African players in this generation are not succeeding in Europe.
"The best player in our league [last season]' Lebo Manyama' is at Konyaspor' a great team in Turkey, and I helped him get there. They are not doing well and he is not even considered for the bench. And the coach there is asking me' 'what is this?'""
ERTUGRAL

SHOTS FIRED... OUCH.

— Zola Doda (@ZolaDoda) January 11, 2018