PSL
Could Swaziland giants Mbabane Swallows be allowed to compete in the PSL?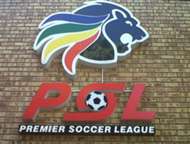 The Premier Soccer League (PSL) could be headed for a historic judgement should Swaziland's Mbabane Swallows go through with a bid to acquire a PSL status.
Swallows have been a dominant force of Swazi football of recent years, winning a record six Swazi Premier League titles, four Swazi Cups, four Swazi Charity Cups and three Swazi Trade Fair Cups. But it seems the Swazi Champions are in search of stronger competition and greener pastures.
According to club CEO Sandile Zwane, the club are mulling over the prospect of migrating to the South African PSL.
"Yes, we are thinking about buying PSL status but we need to communicate with the South African government, the PSL and Safa. It is a long time dream of our chairman," Zwane told The Star.
"We are a 'one' country with South Africa. You are now speaking Zulu and I'm speaking Swati but we can understand each other clearly. Playing in South Africa will help both countries to exchange tourism," he added.
If the Swazi giants do indeed go through with their bid and it is approved by the PSL then the PSL will follow in the footsteps of the English Premier League which allows for some clubs from its neighbouring countries to compete in the topflight.
"We feel we can compete in South Africa. We are serious about this. It is not an unfamiliar scenario. It's happening in England with teams like Swansea City and Cardiff City (who are both from Wales). It can also happen here in Africa," Zwane said.
"We are not saying we don't see ourselves as a team that can compete in Swaziland but we feel the South African league is stronger than our league. We want strong competition. We want to grow as a team. The chairman wants to see the team competing in the (PSL)," he continued.
Meanwhile, PSL spokesman Luxolo September stated that anyone can buy a PSL status, but explained that the issue of a club playing in the South African topflight from beyond the country's boarders will need to be reviewed.
"It does happen all over the world. How many English teams are owned by Chinese guys? Yes, anyone can buy PSL status, regardless of where they are from. If they meet all the requirements then the transaction can be endorsed. As to whether they can stay in Swaziland, we will have to sit down and decide. All the rules and regulations in the PSL handbook must be followed. At the moment I don't know anything about the application," he explained.