African All Stars
Assessing Nigeria's Nations Cup readiness: The Attack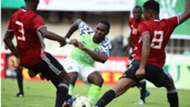 If there is one area in which Gernot Rohr's reign can be termed an unqualified success, it is upfront.
For context, it is important to take a look at just where the Nigeria national team was – speaking about its attack specifically – when the German took over as coach in 2016.
Under his predecessor, there had been two notable retirees from the national team. One was Emmanuel Emenike, top scorer at the 2013 Africa Cup of Nations, and led to a strong backlash, both against the player himself and against erstwhile coach Sunday Oliseh, whose man management methods were pilloried.
Odion Ighalo had yet to truly convince in international football; Kelechi Iheanacho and Moses Simon were still newbies; there was the sense that Ahmed Musa's continued involvement in the national team was a nod to affirmative action; Victor Moses had not played well for the national team for three years.
It was, to put it mildly, quite bleak.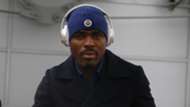 In that light, the work that has gone into making the Super Eagles attack one of the most prosperous on the continent is not to be taken lightly.
Nigeria have been one of the top scoring African teams in qualifiers for both the World Cup and the upcoming Africa Cup of Nations.
The centrepiece of this transformation, both literally and figuratively, has been Ighalo, now seemingly acclimated to the international stage and, despite his limitations, able to settle games with one stroke.
There was some consternation when the 29-year-old accepted a move to China, and while the debate has raged on as to whether it is an apposite level for an international, he has let his goals do the talking for him.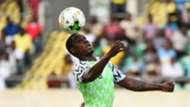 Even Rohr's disapproval, expressed when he admitted: "I think it is better for us and for him to return to Europe," in 2018 has not thrown him off.
If anything, he seems to be getting better: he hit seven in the Afcon qualifiers to finish as highest scorer overall, and will almost certainly lead the line in Egypt.
Flanking him, Musa has begun to show a bit more consistency in output, starring at the World Cup and popping up with crucial goals against Seychelles and Libya since. He is also the de facto captain of the side in the continued absence of John Obi Mikel, and as such is a shoo-in on the left.
There is a bit less certainty on the right, however.
Rohr's preference for high work rate players saw him take a shine to Simon very quickly. However, an unfortunate thigh injury ruled the Levante man out of the World Cup, and it appears that the bond suffered a bit of stress.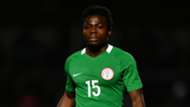 The rise to prominence of Samuel Kalu and, more recently, Samuel Chukwueze, means there are no guarantees now for Simon.
Both are younger, and offer something different; Kalu is a proper winger, capable of going on the outside and whipping in crosses, while Chukwueze is an inverted forward who cuts inside to shoot.
Tonight, Rohr confirmed what was apparent from his selection in this window: in his mind, his Afcon squad is set.

From the WC
Onuachu, Onyekuru, Aina, Simon, Kalu, Collins, Osimhen, Ajayi, [Azubuike, Chukwueze] in
Simy, Moses, Ebuehi, Obi, Idowu, Echiejile, Kelechi, Mikel(?) out

— Solace Chukwu (@TheOddSolace) March 26, 2019
Henry Onyekuru is capable of playing on either flank, and showed against Seychelles a different side to his game: the ability to ghost in on the blindside to score at the far post. He provides back-up to Musa, as well as a strong starting option on the right.
The emergence of these players means the coaching staff is essentially spoilt for choice in the wide areas, and can mix and match based on either their own game plan or the opponent's on the day.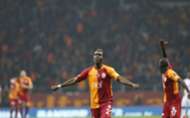 The same flexibility now exists at centre-forward, albeit only lately.
With a swing of his right boot on Tuesday, Paul Onuachu entered into football's history books; "I think this is the earliest goal I have seen as a coach," said Rohr – and may well have secured the back-up striker role. His imposing frame lends itself to the stereotypical tag of 'Plan B', but he can play too, and has a good habit of making the balls into feet stick.
In his debut feature for @GoalcomNigeria, @Segun_Odunayo asks whether @FCMidtjylland striker Paul Onuachu can be the @NGSuperEagles' 'imperative alternative' at the Nations Cup.

Is he a worthy replacement for out-of-sorts Kelechi Iheanacho?https://t.co/akZpAeMpQY#Naija pic.twitter.com/E2oTSFzvVs

— Ed Dove (@EddyDove) March 20, 2019
It is a useful set of skills: for all its attacking output, the Super Eagles can struggle for proper creativity, primarily due to the wrong profile further back in midfield.
Iheanacho, for all his struggles at club level and a precipitous drop in form with the national team, retains latent ability, and still could come into the picure, even if only for his uniqueness: "We don't have a striker with a left foot," Rohr admitted after the Egypt friendly.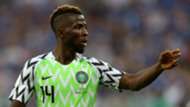 Dropping him this time around was apparently the coach's idea of motivation: "it will be interesting with Kelechi fighting and showing a professional attitude."
As an outside bet, Victor Osimhen is a classic fox in the box – not quite on the same level outside the box, but well capable inside it, and an outstanding finisher.
Can Brendan Rodgers save Kelechi Iheanacho's Leicester City career?

The striker has now gone 19 games in the league, and 24 in all competitions without a goal.https://t.co/4fLonYIuYu pic.twitter.com/bnVP4hjCbL

— Ed Dove (@EddyDove) March 8, 2019
This surfeit of options means the Super Eagles will go to Egypt this summer well stocked in the attacking department, and while there are no standout individuals (as, say, nations such as Egypt and Senegal can boast of), the median level of quality is enough to cause any team on the continent problems.
Ironically, abundance can lead to a loss of clarity: if there is a pitfall to be avoided, it will be that.