Manchester United
Arsenal to burst the Solskjaer bubble? Why lucky Man Utd can't keep this up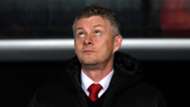 3-1. A scoreline that is more common than you might think with 7.2% of all Premier League games having ended with that result, and it's proven particularly important in the lives of Arsenal and Manchester United recently too.
Last season's league game at Emirates Stadium ended 3-1 to United, as did the FA Cup game there earlier this season. And the two clubs' European games in France this week also ended 3-1 - United sealing a stunning comeback in the capital on Wednesday, while Arsenal suffered a loss at Rennes 24 hours later.
Let's talk about Ole Gunnar Solskjaer for a moment, though. United's form since he rocked up at a somewhat beleaguered Old Trafford in December has been little short of sensational. Fourteen wins from 17 matches and only one defeat. It's that quite miraculous run that has catapulted the Norwegian from interim to virtually-crowned. And so it should.
To haul United into the top four is one thing, to negotiate a way past a confident Paris Saint-Germain holding a two-goal lead, without your best player and with as many as 10 absentees to cope with is quite another.
Even so, to suggest that United's current run - including a club-record nine away wins in a row - has relied on elements of luck is seen in some partisan quarters as football blasphemy. Literal blasphemy to those that view Solskjaer as something of a pontiff, someone who can channel the teachings of Sir Alex Ferguson and reverse the failed reformations of Moyes, Van Gaal and Mourinho.
And it's apt that United, fresh from winning in Paris by scoring with three of their four shots on target - the only one of which that didn't hit the net being spilled by Gianluigi Buffon straight to a grateful Romelu Lukaku - go to Arsenal in their next match, the venue for what remains the most unlikely victory in recent Premier League history.
In that quite incredible game dominated by the Gunners in December 2017, Arsenal had 33 shots to United's eight, while David De Gea made 13 saves in one of the most extraordinary goalkeeping performances ever seen in England's top division.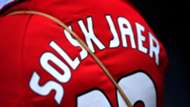 North London clearly brings out the best in the Spaniard, with his 11 saves away at Tottenham in January the only time a goalkeeper has made more than 10 in a game in the Premier League this season.
That game at Spurs, the midweek match in Paris... these are matches that United could have easily have lost, yet, somehow, they didn't.
At Wembley they targeted Tottenham's full-backs and the space in behind - it worked. At PSG they let their opponents have the lions' share of the ball and went for rare but surgical forays forward - somehow, it worked.
The underlying numbers show that United are outperforming their Expected Goals totals going forwards and also at the back. There was always going to be a lift in performance once the Mourinho yoke was removed but this... this is something else.
Now it's here that conclusions can diverge. United's run is coming to an end at some point. Clearly. No manager, not even Solskjaer riding on a train powered by goodwill and heritage, can maintain an 82% win percentage.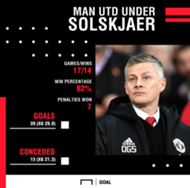 It certainly seems that he can extract vastly better performances out of United players than previous managers, and the team's considered and varied tactical approaches in his time in charge points to a support team around him that is quickly revealing itself to be more agile than many initially predicted.
But there will be a correction. There always is. Just look at Arsenal: a 22-game unbeaten run between August and December that had similar overperformance numbers to United but that has now seen steady correction in the weeks since, most recently on a muddy field in Brittany.
Even so, as much as United could easily extend the winning run to double figures, Arsenal have it within them to end Solskjaer's perfect away record.
For all the information, performance analysis and tactical tweaking in the modern game, the role of luck will never be diminished.
Regardless, Ole's at the wheel and he's well and truly earned his chance as permanent manager of Manchester United - a role that he will, surely, now get. And when he does, maybe even before, there will be a drop off in form. He'll just be hoping a top-four spot is already in the bag.