East Bengal
Indian Football - Alejandro Menendez: East Bengal are a champion club
Ritabrata Banerjee & Alberto Piñero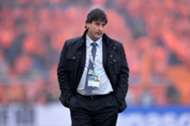 Ever since the big-money investment from Quess Corp in July, East Bengal fans have been constantly treated to big names gracing the 99-year-old club. After signing Johnny Acosta, who represented Costa Rica in the 2018 World Cup, the Red and Golds have also snapped up former Mexican international Enrique Esqueda.
To lead the team in quest of a maiden I-League title comes in Alejandro Menendez, a connoisseur of youth and also a proven winner in his time at Thai club Buriram United. A character like Menendez only brings East Bengal the best of both worlds - the Spanish flair and Asian pedigree.
East Bengal at the moment, are playing the regional Calcutta Football League, where they face arch-rivals Mohun Bagan on Sunday. Alejandro Menendez and his coaching staff will fly down to the Salt Lake Stadium for the first time ever and witness the iconic 'Kolkata Derby' from the stands - a great way to start his sojourn in Indian football.
Goal caught up with the former Real Madrid Castilla manager moments before he boarded a flight en route the City of Joy in an exclusive chat. Below are the excerpts:
Q - Why coach in India? Why did you choose East Bengal?
AM - From the first moment, the offer that was presented to me and the project talked about a team with a lot of history in India and with the entry of the new shareholders, they wanted to grow and get to the top of Indian football; improve the results, and above all, grow in work methodology and consolidate the structure (at the club). They trusted a Spanish coach because they understand that Spanish football is in the elite and that we could contribute many things to return to the top in India, which is what they always were, but now it's a new stage in the country, in their football, and we have to keep on staying.


Q - What objectives have been marked? How would you be happy with your time in East Bengal?
AM - I understand that I am going to make decisions and to do a good job that makes them grow and professionalize the club. It's a champion club, and I hope the team keeps winning. At the very least, I hope to have the same success as when I was in Thailand: win some titles, if it can be, always having the perspective that a champion team has. But it is not only the objective but the structure as well. I want to get to professionalize the club and do better. That is, when I pass through the club, there remains an inheritance, a legacy and a methodology that continues without me. Enrich the club, in short.
Q - They wanted you to even lead the youth development project in the academy?
AM - Well, the most important thing is the first team. We have to have a lot of discussions yet with the club. But, they do want me to have a look at youth players. They have a great academy, and as far as possible I will contribute all the experience I have in football. You have to try not only to sign players from outside, but also to improve the local players. I think a team or a club becomes important when those local players get better. There is room for improvement in Indian football, and in that aspect as well, we will be working.
Q - You have 62 players playing in the Spanish first division right now who passed through your hands at one time or another of their careers. What does it tell?
AM - Yes! In Madrid, Sporting, Celta... Players who have grown and who have reached the top. Well, with that idea of work, that conviction and that confidence in myself, I intend to look for the Indian player to have that improvement. Then we'll see if a new Rodrigo, a Sarabia or a Marcos Alonso appears... I hope so!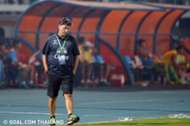 Q - What stands out in Indian football and East Bengal? What do you expect to find when you arrive?
AM - I've seen the games that East Bengal have played, I've seen good players and a champion club. I think the club has great fans, and I hope to find their support for the team and also players with the intention of improving and with a great attitude. If we add those two things with the idea of work that I have, we can think about being successful.
Q - Finally, will you be on time to see the famous Kolkata derby this Sunday?
AM - Yes! It is very important for everyone to be there. The club has made a lot of efforts to get us there, and my staff as well. It is important to see that match being there at the stadium and we will arrive on time. I only hope that we are lucky in the game, we are all already on the same boat and hopefully have a great day, that the players will play with confidence, being themselves, and that we will achieve a great result. Because that will help us in the future for an improvement in our football and a continuity in the results. Hopefully, we are lucky, it is always necessary, that we win, and thus we all start a positive dynamic.