Africa Cup of Nations
Afcon 2019 players: Wilfried Zaha - The Rise Of Series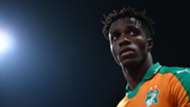 The 'Afcon Rise of' Series is a collaborative initiative between Goal and 3 Kilo featuring up-and-coming writers. 3 Kilo is a development agency that creates opportunities and skills development projects for the youth of South Africa.
Tall and powerful winger, Wilfred Zaha was one of the standout performers in the recent English Premier League season and he has played a vital role for Crystal Palace in the past couple of campaigns.
With his star currently shining bright and his name being mentioned regarding a possible big move, Zaha will be looking to reaffirm his ability at this year's Afcon finals in Egypt.
Zaha had the ultimate choice to make when deciding if he was going to play for either England or Ivory Coast on the international stage.
In 2016, Zaha finally made the decision to represent Ivory Coast instead of England at an international level.
According to The Guardian, current England head coach, Gareth Southgate tried to persuade Zaha to stay as he was on the fringes of being selected.
In an interview with Independent, Zaha said: "As for me not playing for England, I've got no regret at all. I'm happy with the decision I made."
---
  Zaha's early life  
---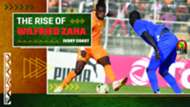 Born in Abidjan, Ivory Coast, Zaha moved to England at the age of four along with his Ivorian parents, five brothers and three sisters.
The family resided in Thornton Heath in the London Borough of Croydon, just a stone throw away from Selhurst Park, the stadium where he would eventually make his name at. 
At the age of 12, Zaha joined the Crystal Palace Academy and started working his way up the ranks before receiving a first-team call-up in 2010.
During his time Palace, he represented England at both Under-17 and Under-21 levels and he was on the radar of England's senior side, the Three Lions after his impressive displays in the Premier League with the Eagles.
He was contacted by the country of his birth, Ivory Coast, to play for the African side, but kept hoping to get an England call-up.
No matter what Zaha did at club level, he was unable to fully breakthrough into England's senior setup.
Zaha only managed to make two appearances for them, both being in uncompetitive matches, meaning that he could still play for his country of birth if he desired to do so.
---
  Zaha's international career with Ivory Coast
---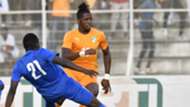 In the build-up towards the 2017 Afcon finals in Gabon, Zaha sat down in an exclusive interview with Palace TV and spoke about his return back home to Ivory Coast for the first time in two decades since emigrating to England as a young boy.
Zaha shared how he felt about the reception he received when the news about a return to Ivory Coast was announced.
"Leaving here as no-one and coming back a hero… and I don't feel like I haven't done anything yet… That's why putting on the (Ivory Coast) shirt means a lot because they have so much love and belief in me, I haven't even done anything yet."
Ivory Coast narrowly missed out on qualifying for the 2018 World Cup finals in Russia, but they are seen as one of the favourites to win this year's Afcon title.
Zaha made his international debut for Ivory Coast in a friendly against Sweden in January 2017 and he contributed an assist in that 2-1 victory.
His first goal for the Elephants came in a 3-0 win against Uganda in a 2017 Afcon warm-up match.
---
Zaha's club career    
---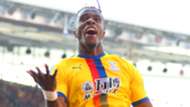 Zaha is going into next month's competition having had his most prolific Premier League season yet – scoring ten goals and contributing 10 assists for Palace in this past campaign.
The Palace talisman has been attracting a lot of attention from larger clubs in England with the likes of Tottenham and Manchester United being linked with the winger.
This interest will give him a lot of confidence from a player's perspective, but his importance to the London-based club cannot be underestimated.
During the 2017/18 Premier League season, "Palace played ten league games without Zaha starting, and lost everyone," Daniel Storey from Football365 said.   
"He is the king of the top flight's bottom half," Storey explained as he described the impact that Zaha had on the Premier League.
This fine form wasn't always the case though, especially when he left Palace to join Premier League giants Manchester United as a bright prospect for the future.
In that season in 2013 played a total of 166 minutes for the club, not finding the favour of the then manager David Moyes.
He also had a short stint at Cardiff City for a bit before returning to his boyhood club, Palace where he is currently making waves in the football world.
Ivory Coast will face off against South Africa, Morocco and Namibia in the group stages of this year's Afcon finals and they are seen as clear favourites to progress to the knockout rounds. Zaha is widely regarded as one of the Elephants' star players and he is looking to follow in the footsteps of his Ivorian idol Didier Drogba.
Zaha looks to be in his best form currently, and this tournament couldn't have come at a better time for him.
If he plays anything like he did in the recent Premier League season then Ivory Coast will be a serious contender for the 2019 Afcon title.